Home
»
Disney Pixar
,
Disney Pixar CARS 3
,
Mattel Disney Pixar Diecast CARS 3
Mattel Disney Pixar CARS 2: Step Right Up! It's the Grrrrreeaaat Tent Sale-O-Rama!
"John H." was passing by El Segundo and saw a big tent – who can resist a big tent? I know I can't!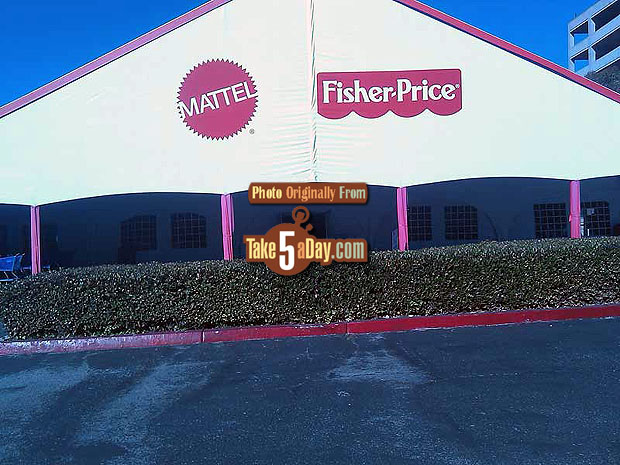 Lo and behold, it's a warehouse sale!
This might shock you but they seem to have marked down some CARS items that did not sell as well as expected …hard to believe!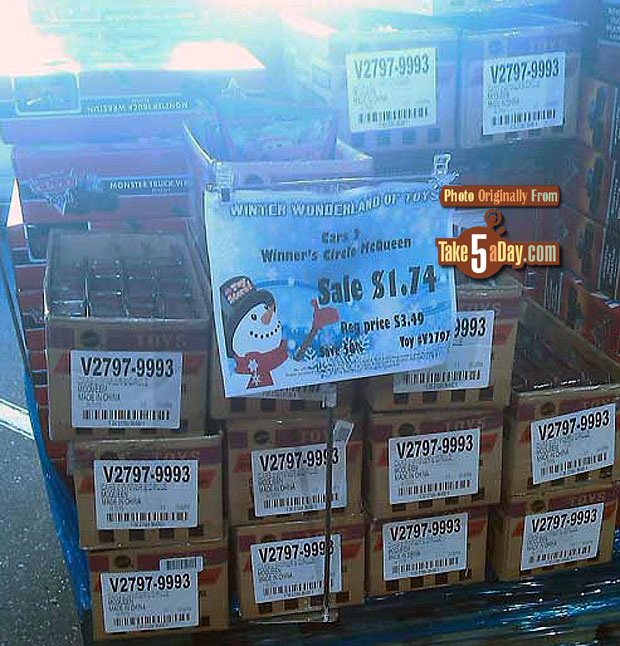 Literally full boxes of Lightning McQueen's – limit of 2 boxes per person – can't hoard these …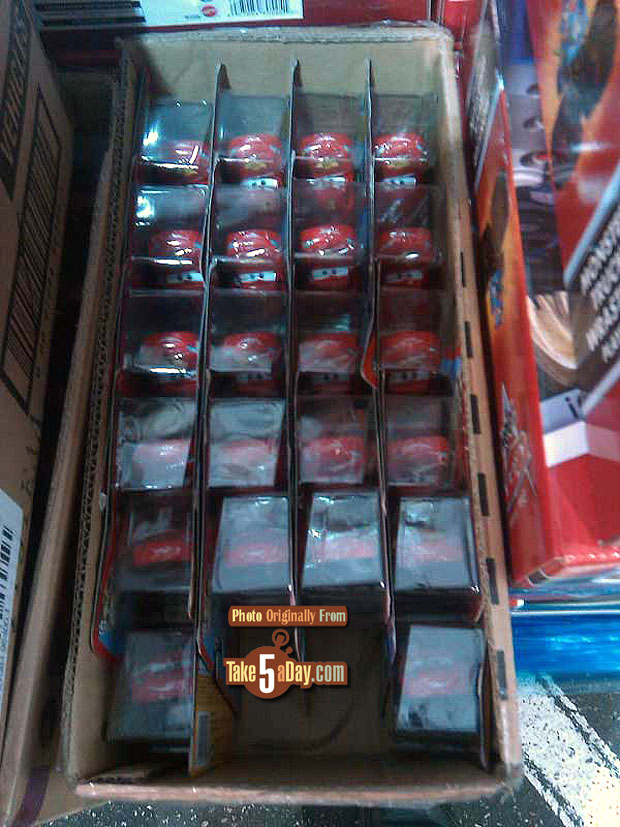 Plenty of 3 packs … not many 2-packs …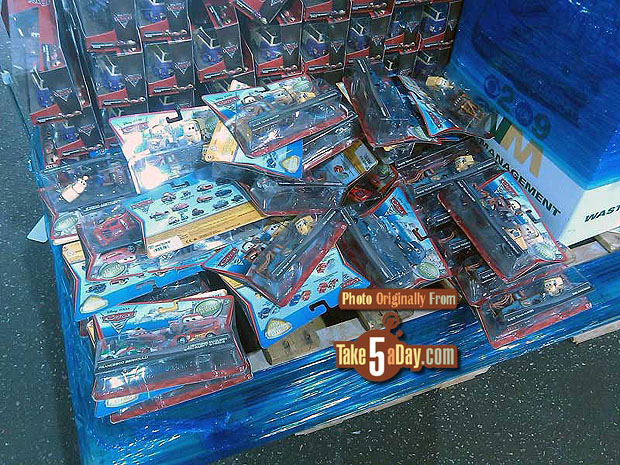 A good deal on launchers – what they should be priced at to begin with …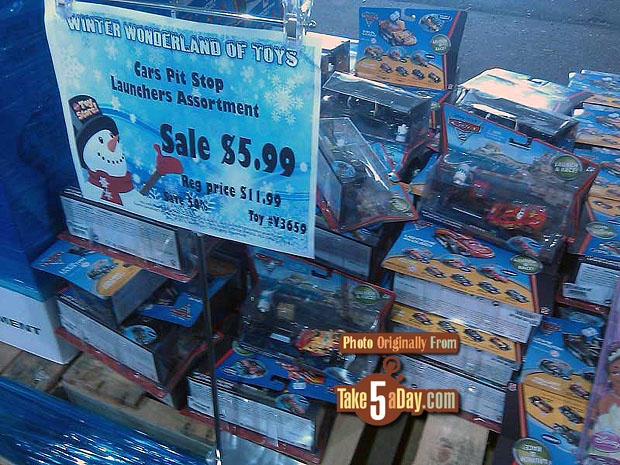 And Quick Changers …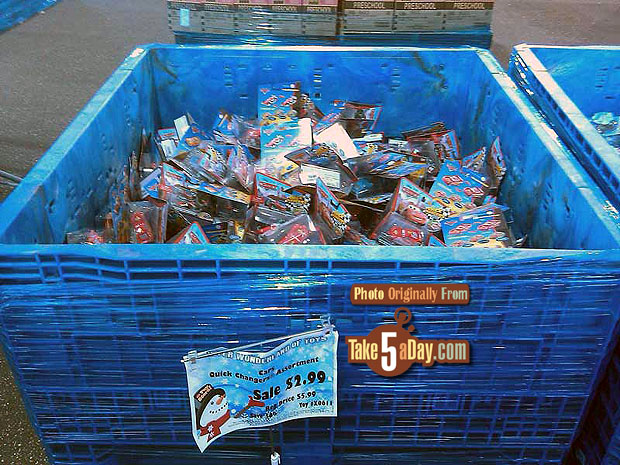 And plenty of the Quick Changer Macks, & Crabby Boats …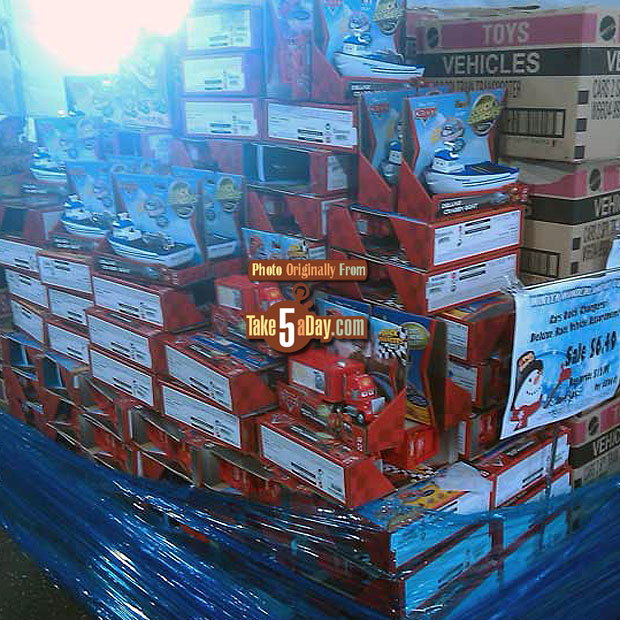 And a much better deal on the Stephenson Train Carrying Case which didn't get much distribution.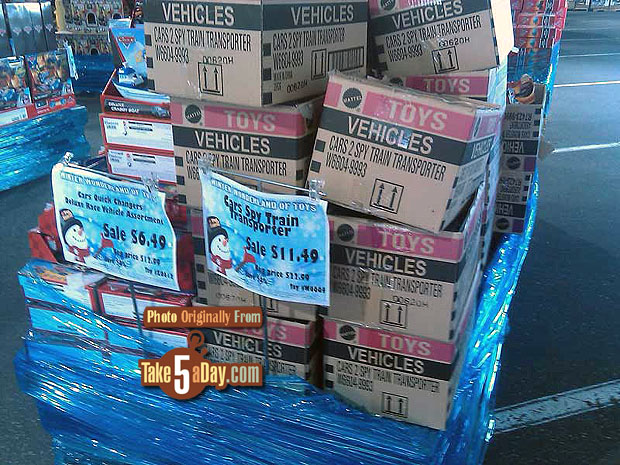 And the Quick Changers Oil Rig – at $16, a reasonable buy.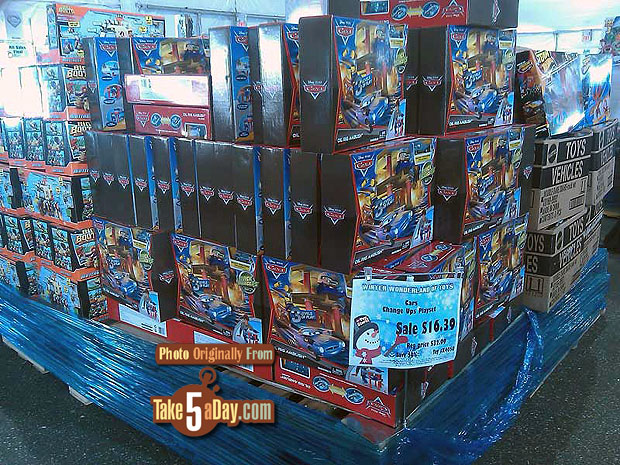 Behind it, a Big Boots playsets, not sure what the Matchbox/HW group is thinking there … yea, let's replace wheels on diecasts with a mini bean bag because kids are done with rolling stuff?
And of course, the weird Color Changers playset … at $8.49, a reasonable stand in for Ramone's until you get a real Ramone's House of Body Art playset.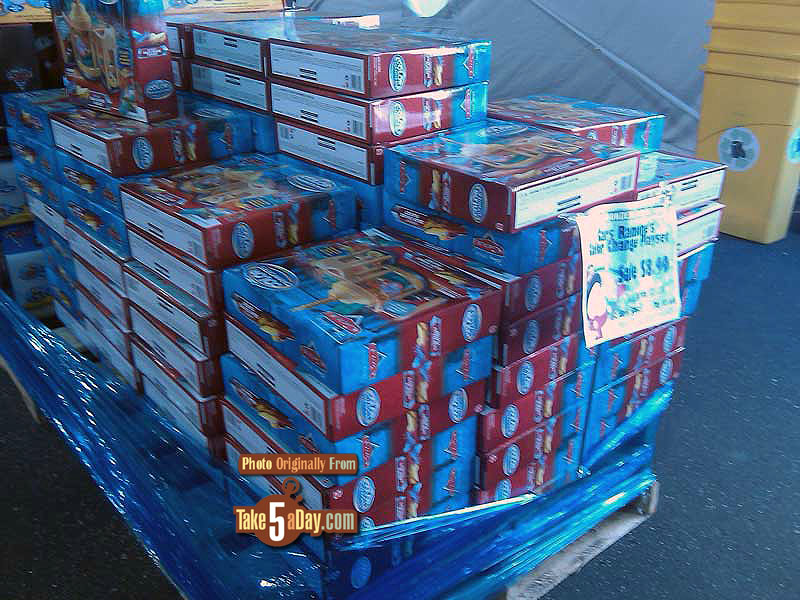 The Monster Truck ring is actually a nice playset/display ring for your Monster Truck Mater diecasts … certainly at $11.99 – probably sales dropped off when Mattel stopped shipping Toons diecast … another strange plan.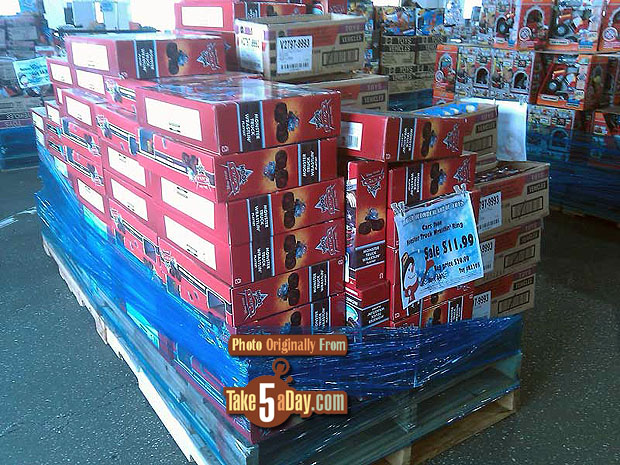 And no shock here, a huge stockpile of Finish Line Frenzy, not much of a game and not much of an exclusive Lightning McQueen …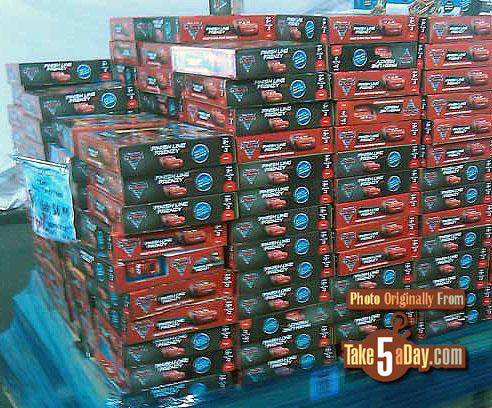 Still overpriced at $27.99 – not sure why they thought there would be a market for a $69 Mater that did made some noises but it's no Thinkway Lotso Bear (which was also $20 cheaper). For $69, Mater should be able to drive up to you, shine a light in your eyes to wake you at 6:30 and then begin singing if you don't press down on the hood and drive away as its snooze … and dispense a Prilosec …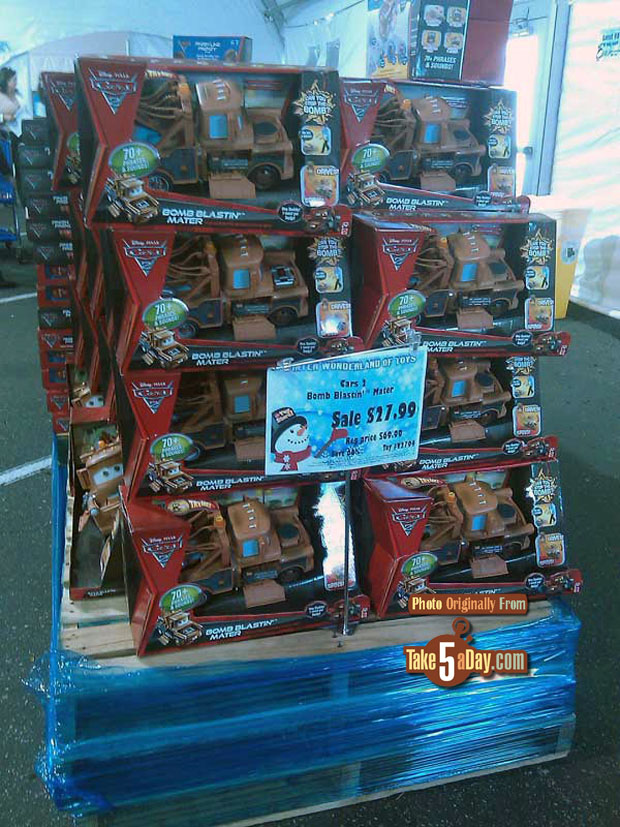 And some GeoTrax also …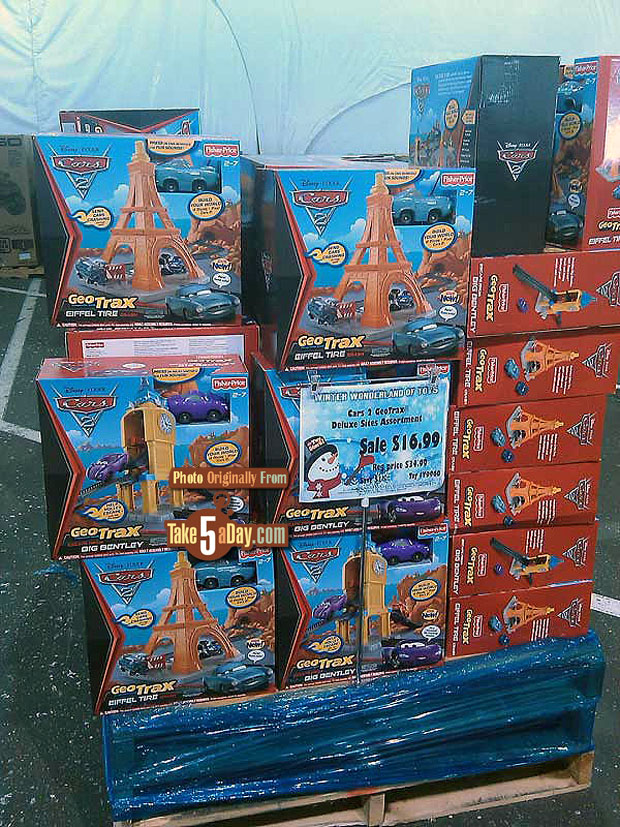 Thanks for the great photos, "John H." Not sure how long the tent sale will last but it does not look like just a short term deal and it's clear they have plenty of CARS to sell down … (you can probably call the Mattel store in El Segundo to check).
But drop me an email if you're going, I might need one or more of the 3-packs to photo. Thanks!

metroxing

14 November 2012

Disney Pixar, Disney Pixar CARS 3, Mattel Disney Pixar Diecast CARS 3


14 Comments