Home
»
Disney Pixar
,
Disney Pixar CARS 3
,
Mattel Disney Pixar CARS
,
Mattel Disney Pixar Diecast CARS 3
Mattel Disney Pixar CARS Diecast 2013: Case A Has Left the Warehouse
CASE A for 2013 has left the warehouse – it does look like the cards will not follow one motif but a bunch of motifs … and it does look like they have stopped numbering the singles which makes sense in the aspect that only singles got numbered which made no sense.
As of now, we still don't know if the 24th CAR in the case is an Ultimate/Super Chase but it's looking pretty unlikely as Suki is not shown as a "regular" Chase so mostly like there are 2 of each of the "new" CARS in the case – Suki & J. Curby Gremlin.
Final confirmation won't be known until the US cases are actually opened.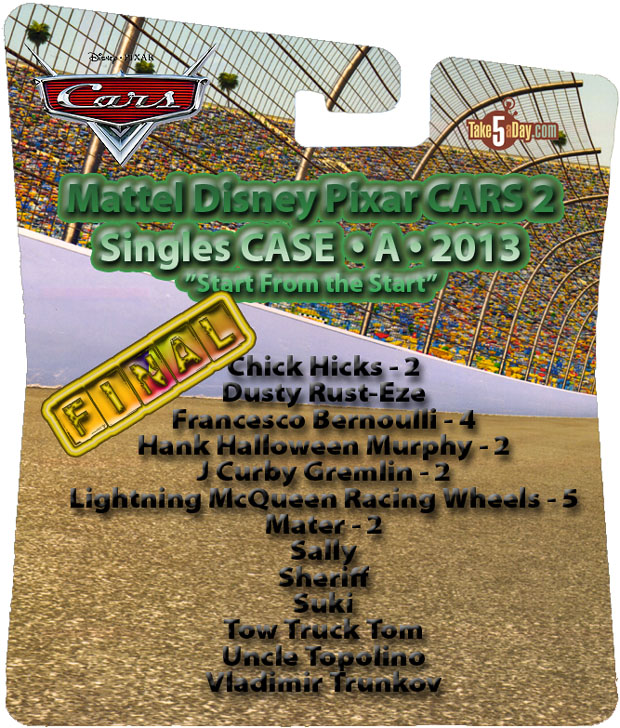 CARS 1 is back with a vengeance for those missing CARS 1 diecasts: Chick, Dusty, Sally, Sheriff, Tow Truck Tom, Mater and the most oddball of all – Hank Halloween Murphy.
CARS 2 is repped by returning: Francesco, CARS 2 LM, & Vladimir Trunkov.
New to CARS 2 as a single: Uncle Topolino (previously available in a Movie Moment and in a Box Set).
While they might not have it listed yet, if you want the case, be sure and ask Children'sToyCloset or Rob's Palace of Disney CARS, I'm sure they'll have some on hand by early next week and turn it around to you.
You can check out the cards posted on France eBay – again, not sure if that's an international case without a Super Chase or most likely the same case as ours.
They also have the new Movie Moments design cards which I'll post more details on.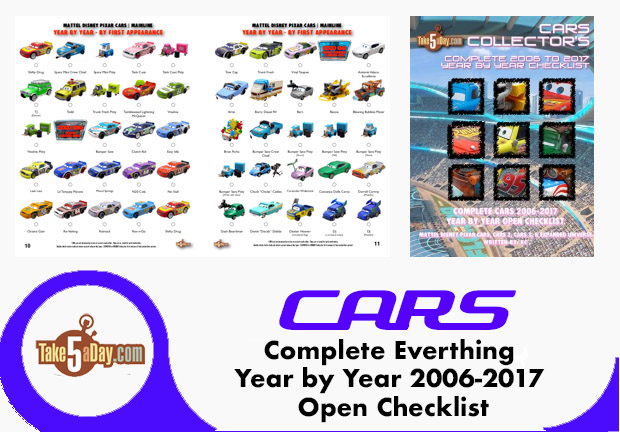 metroxing

4 November 2012

Disney Pixar, Disney Pixar CARS 3, Mattel Disney Pixar CARS, Mattel Disney Pixar Diecast CARS 3


14 Comments