Home
»
Science
Manhattanhenge
Like the days of yore – wrapped in fur (not if PETA can help it) … marvel at the mystery of the night sky gecko eating the Sun … that is the scientific description, right?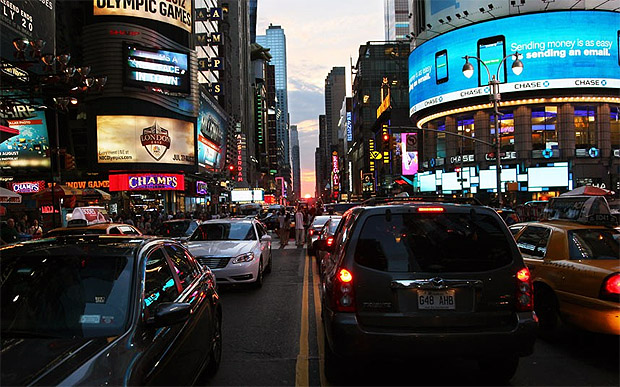 "Dozens of people gathered on on July 11, 2012 shortly before 8:30pm Wednesday at the corner of 14th and Sixth Avenue, taking pictures of the huge red sun at the foot of the urban canyon formed by the buildings. Manhattanhenge occurs twice during the Northern Hemisphere's summer – in May and July – and a partial Manhattanhenge is expected on Thursday. The phenomenon also occurs in winter but is often obscured by inclement weather."
I'm sure New York drivers had a few non-healing words to shout at those standing in the middle of the street. 🙂
Thank you o round ball of light, warmth and hydrogen … but no thanks on the solar flares.
Via The Telegraph.
Or more at Wikipedia.