Home
»
Apple Mac
Free WIN & MAC Video File Format Converter to iPad
Digarty Software is offering their MacX DVD Ripper Pro software free – but you need to download and activate it by August 15, 2012 so HURRY. Yes, the oddity is it says it's their video converter but when you click on download – you get the DVD Ripper Pro – at least on the Mac side …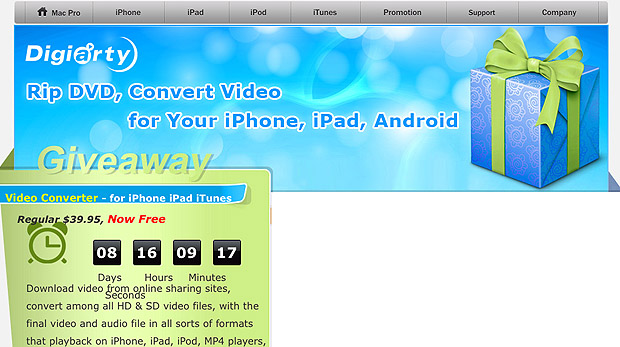 Yes, while it's called MacX iPhone Video Converter, there is actually a WIN version also. Just click on the appropriate OS version – bottom left corner at website.
"Download video from online sharing sites, convert among all HD & SD video files, with the final video and audio file in all sorts of formats that playback on iPhone, iPad, iPod, MP4 players, etc."
Basically, it converts it an Mp4 file so it should be playable almost anywhere. This is NOT their DVD Ripper/Converting software but for other video files you want to convert to a more cross platform format such as Mp4.