Home
»
Disney Pixar
,
Mattel Disney Pixar CARS
Mattel Disney Pixar CARS Diecast: Long Live the King Variant!
CARS 1 has returned to Toys R Us and surprise, the King is the ORIGINAL K, the original King variant …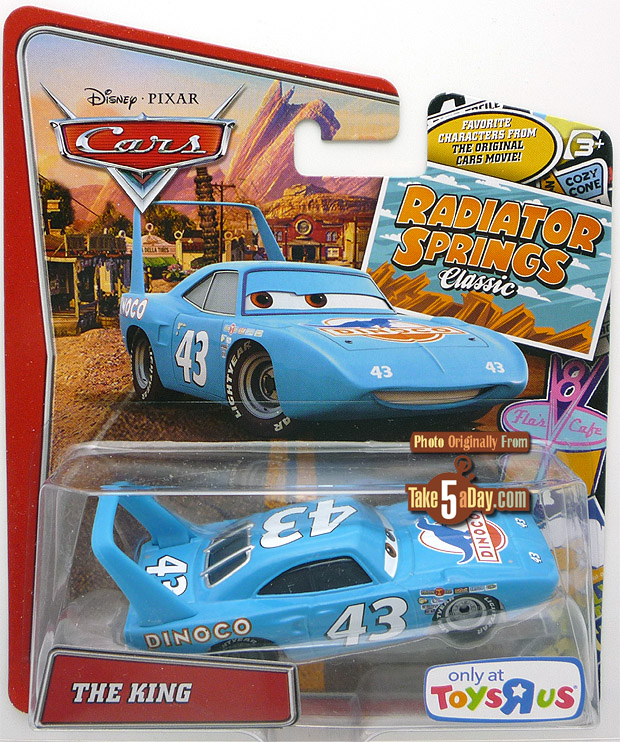 Way back in 2006, the original King's made in Mattel's Thailand plant has an extra piece of metal at the front of the rear wheel-well clipped off. When production moved to China about the summer of 2006, the back wheel-wells were fully formed half circles (see photos below).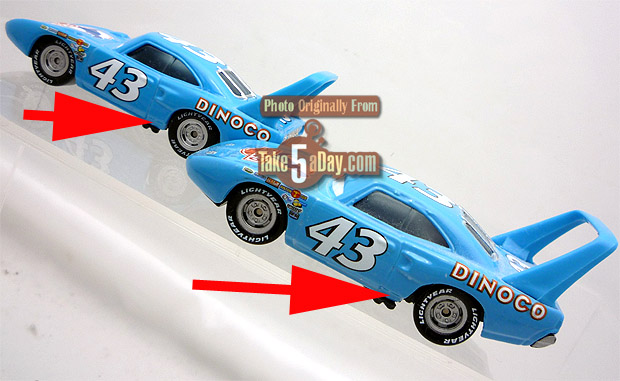 The 2006 Thailand production King's looked like the one on the right, literally 1mm of metal clipped off so it's not a half circle while King's produced from mid 2006 to 2010 had the more correct formed half circle wheel well (left). But now strangely for Radiator Springs Classic King, they have brought back the original King with a clip of metal missing – so if you're an opener with every variant open and was missing the original King – no more tossing, turning and yelping in pain, original King is back and you don't even have to buy a Desert Art King to open. 🙂
Was it on your bucket list between – Great Pyramids and my weight in bacon? 🙂
Rest easy, my friend.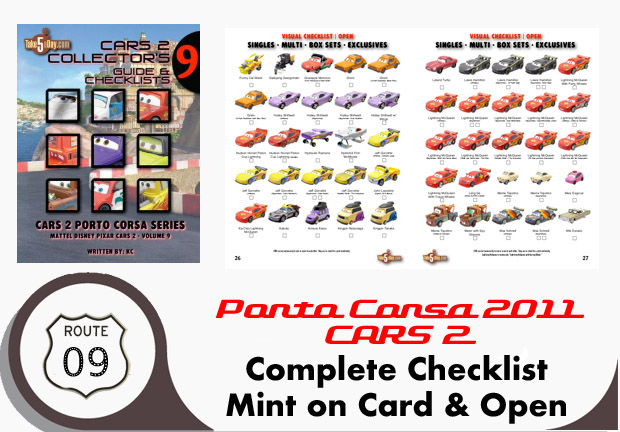 metroxing

6 August 2012

Disney Pixar, Mattel Disney Pixar CARS


5 Comments