Home
»
Disney Pixar
,
Disney Pixar CARS 3
Disney Pixar CARS: Tomica World CARS Driving Fun!
Dude, I want this …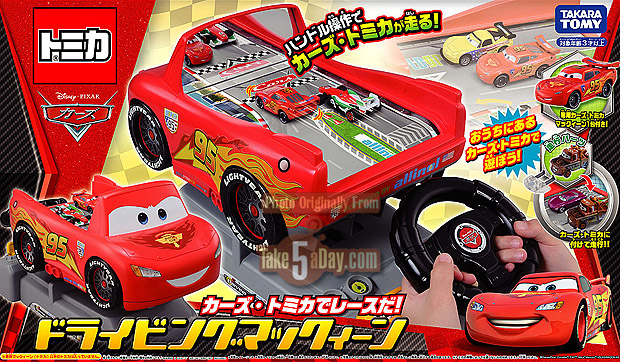 It looks pretty cool. You can place your Tomica 1:64 diecasts on a hook and drive like a mad man!
I do not know any Japanese so I cannot gar-ron-tee any of this is actually correct but I'm 1,000% certain my translation is 100% correct. 🙂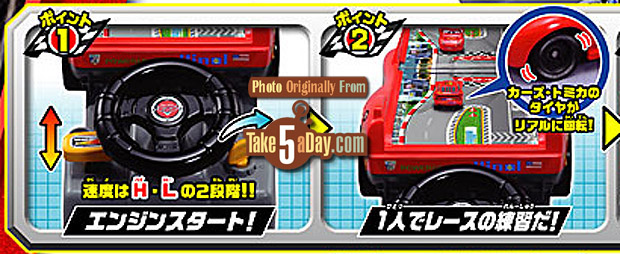 2 Gears – High and Low! Shift up and down and the steering wheel turns! After 10 minutes on this, you can drive dad's car on the road!
Place your vehicle on the road, wheels will actually turn! As in every country in the world, ALWAYS drive on the left side of the road!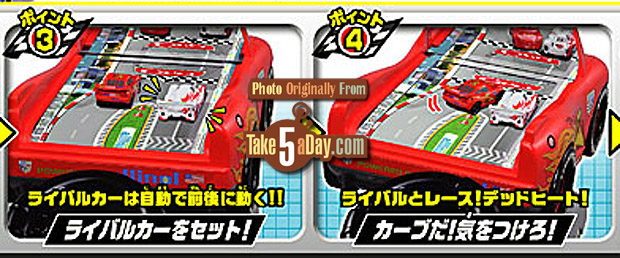 As in real life, if another car even approaches your speed, they challenge you to a drift race! But if you are uncertain, just swerve into them as an intimidation factor. If you do not know any Japanese words, just scream – Kabuto! or Godzilla!
Especially if you see that import tuner punk, Jeff Gorvette, just crash him into the barrier! (okay, this might only apply if you're Kurt Busch).
After completing two laps, you qualify for a Boston driver's license! 🙂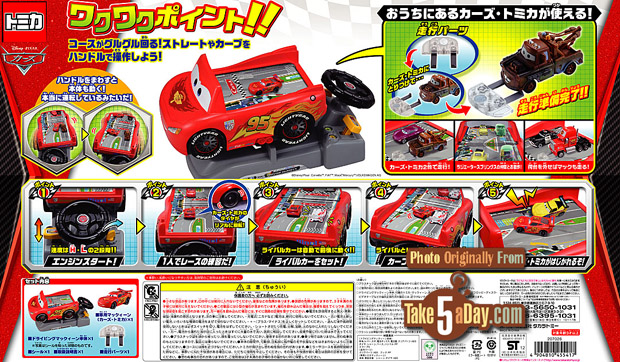 Crash every CAR you have so you can buy another MINT one … I think it says that.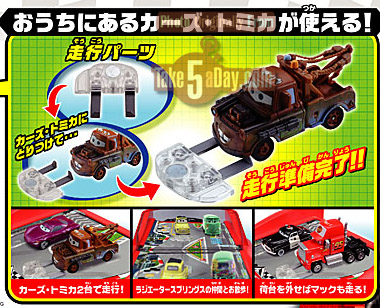 Same warnings as US …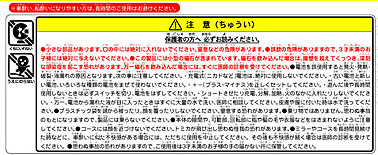 Should not be used a flotation device. Do not use around gasoline storage. Do not use as a baby crib. Not intended for bird like aliens from other worlds.
I wonder if 1:55's will work on this thing?
I think there are also some videos here – can't tell as a I do not have Flash.

metroxing

1 August 2012

Disney Pixar, Disney Pixar CARS 3


2 Comments