Home
»
Food
The Burger With a Hidden Compartment …
Finally, scientists have turned their brainpower to creating a hollow burger so you can stuff it … The Stuffed Burger System.
And it also creates a lid made of more meat so you can cap it with the proper top hat of meat. NICE!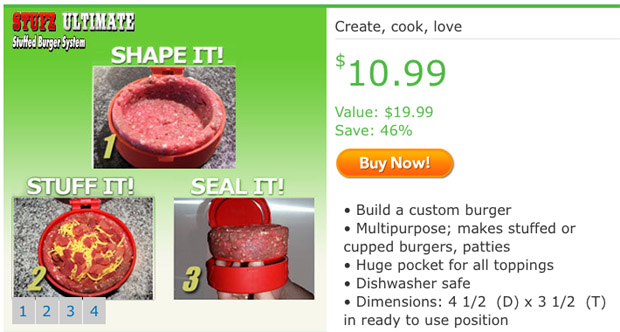 Top Ten suggestions of stuffing a burger.
10) Round Sirloin
09) Turducken
08) Bacon Wrapped bacon cubes.
07) Lobster
06) Angus Beef
05) 3 Sliders
04) Chicken Fried Steak
03) Pulled pork
02) Fries
01) Criss Cross thatch of bacon.