Home
»
CARS
You Call That a Lemon? … I Raise You the Cars of Walmart …
Thanks for the heads up, "PirateDad."
I think this might really, really, really fall under UNSAFE AT ANY SPEED … I would not even want to stand next to this car!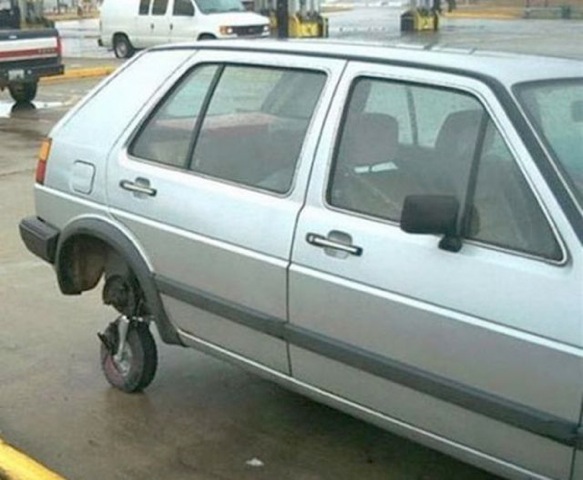 This is not so bad. People will tend not to rear end you and it's almost like a James Bond car where you can drop your own roadblock … ALMOST.
I think this is like one of the kid's books where you ask, "Name the 23 things wrong with this picture?"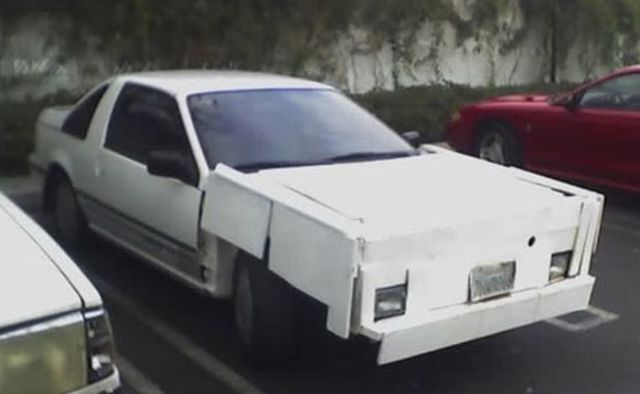 MODERFIED! And it's TOTALLY legal because the front license is still visible.
Thanks, "PirateDad."
You can check out more at Jalopnik.