Home
»
Disney Pixar
,
Disney Pixar CARS 3
,
Mattel Disney Pixar Diecast CARS 3
Mattel Disney Pixar CARS 2 Diecast: SDCC Mater One More Chance & Unboxing
MattyCollector.com has some SDCC Mater left over for the post Comic Con sale.
Starts at 9 AM PACIFIC TIME this morning – July 23, 2012.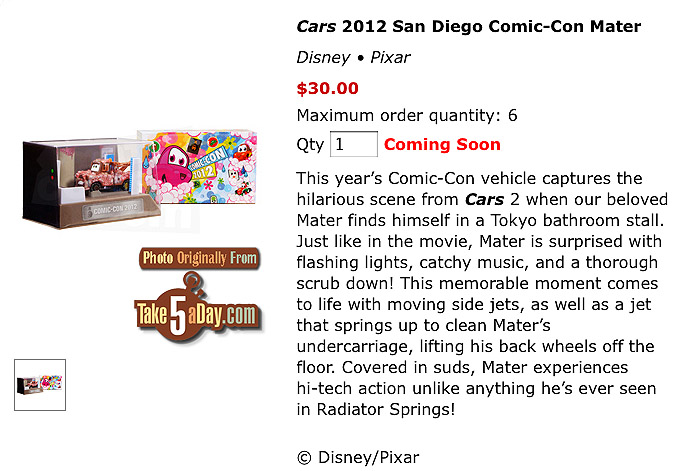 When you get your SDCC Mater or decide how to display, here are some things to keep in mind.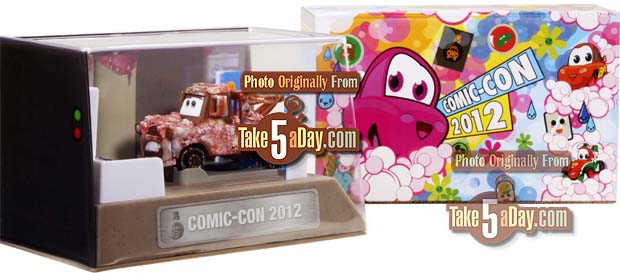 Like the last Mattel SDCC release, the cover is not acrylic but just plastic but here's where it gets weird. You would expect maybe a screw or two to hold it in place but instead there's a flap at the bottom of the plastic cover and that flap is actually tucked between the stand and a base plate underneath and then held down by 6 screws.
But you have to be extra careful when you turn it over to remove it. The components of the unit will fall out of place and good luck getting it all back together. If you're a skilled & handy, no problem but some of you might consider placing the unit in a vise (not too tightly) after turning it over.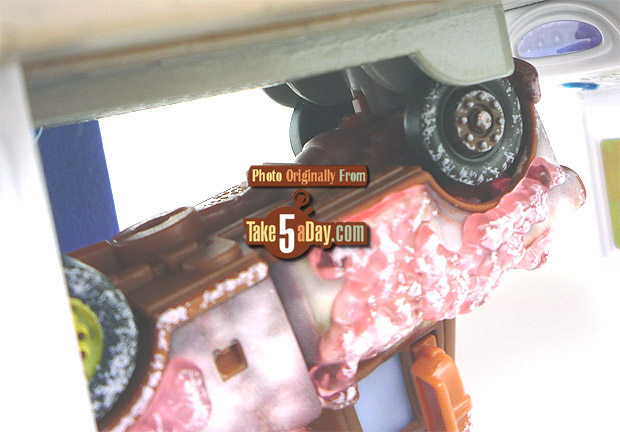 The screw holding Mater to the unit is underneath the battery pack so move that carefully and note exactly where it goes and what it holds in place.
Liberating Mater is not difficult, the difficulty is making sure nothing else moves so you can reassemble the mechanism to work correctly.

metroxing

23 July 2012

Disney Pixar, Disney Pixar CARS 3, Mattel Disney Pixar Diecast CARS 3


12 Comments