Home
»
Disney Pixar
,
Disney Pixar CARS 3
,
Disney Store
Disney Pixar CARS: Country Flag Lightning McQueen – Mystery Deepens …
Yesterday, I reported that The Stars & Stripes Lightning McQueen was part of a new Country Flag motif Lightning McQueen's coming from the Disney Store but now it gets weird. Someone in the know at the Disney Store says that these are DEFINITELY not coming to the US and it's all Disney Stores Europe.
AND that the Current CHASE Stars & Stripes LM is NOT part of the series.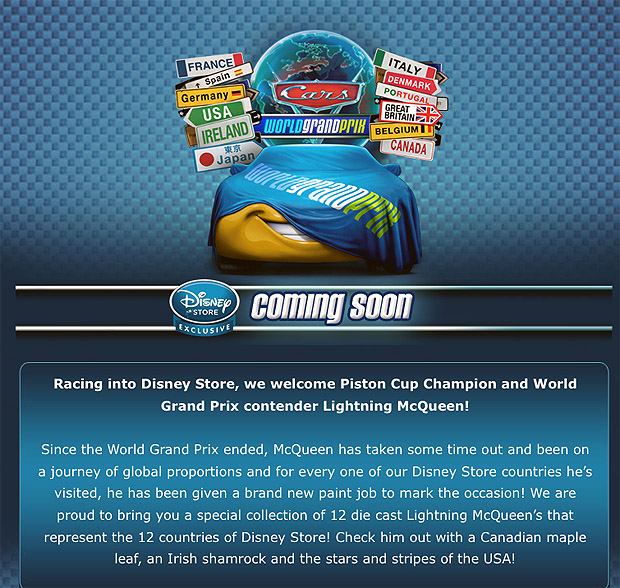 As I noted, I did not think the EU stores had enough clout to do their own series but I guess they are big enough.
So, I believe there are stores in: Denmark, the United Kingdom, Ireland, France, Spain, Italy, Portugal, and Belgium. Are there more than a couple/handful of stores in each country?
So, check in from any of these countries if you have more info.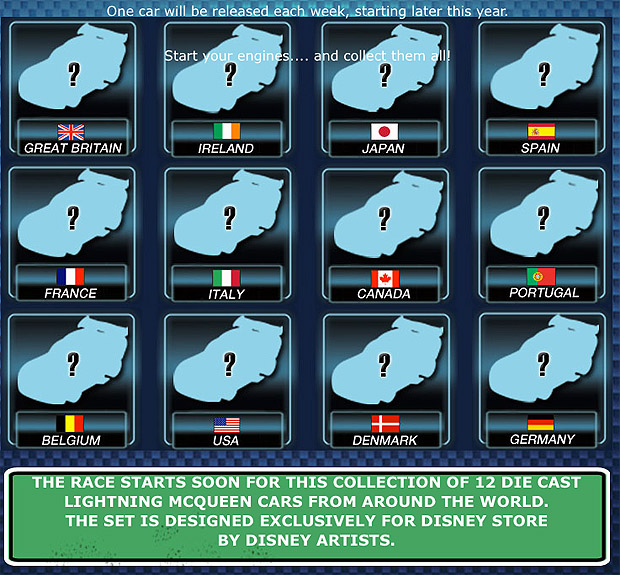 And so now, if they are designing their own series – their own designs, it is even the Disney Store 1:43 scale? In the US, they cannot really release diecast CARS in the 1:64-1:55 scale (figurines are okay) but what about Europe? They have released 1:64ish scale CARS in Europe. Or they can buy an allotment from Tomica Japan. (this program is not running in Japan).
The UK Disney Store page is HERE.

Or perhaps more enticing – are they merely buying/ordering an allotment of 1:55 Lightning McQueen's from Mattel such as the Theme Park Group did with Pirate Mater, Mickey LM & Goofy Mater? With special paint and tampo decals?
Or are these really high end collectibles like this Theme Park one?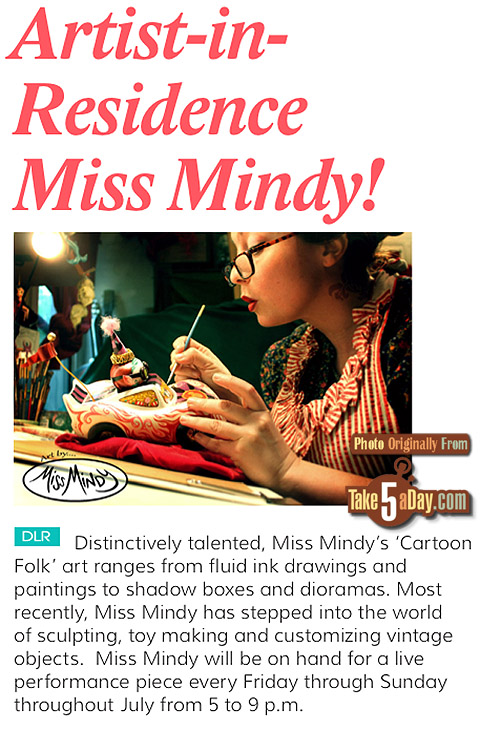 Okay, I doubt it since they are saying it's one per week so is it Disney Store 1:43? Tomica 1:64? Mattel 1:55? Some other scale? (it does say die cast but beyond that, it's just a guess now).
The real Ultimate, Ultimate CHASE? 🙂
Very intriguing. I'll keep digging and see what comes up … if anyone has something to add from EUROPE, check your Disney Stores and see if they have any info to add?
BTW, The Stars & Stripes Lightning McQueen is available online and there is a COUPON CODE: DISNEYPAL that takes another 25% OFF!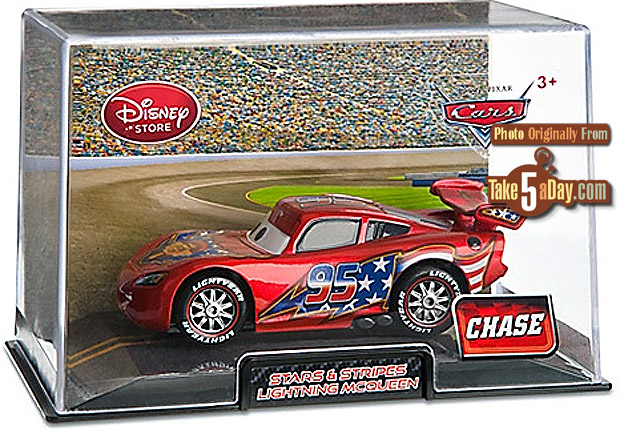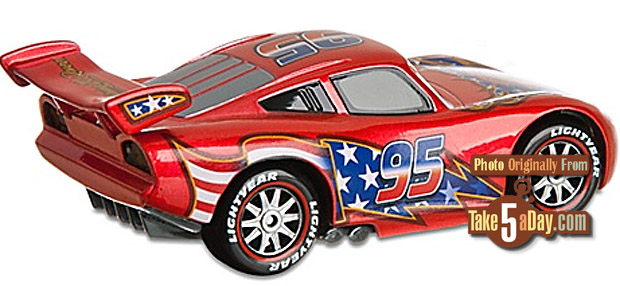 metroxing

20 July 2012

Disney Pixar, Disney Pixar CARS 3, Disney Store


10 Comments