Home
»
Disney Pixar
,
Disney Pixar CARS 3
Disney Pixar CARS 2: These are the Country Flag Lightning McQueen's You're Looking For …
While there have been unauthorized Lightning McQueen's floating around – the Disney store is launching a full set of 1:43 scale Lightning McQueen's with country-flag motifs …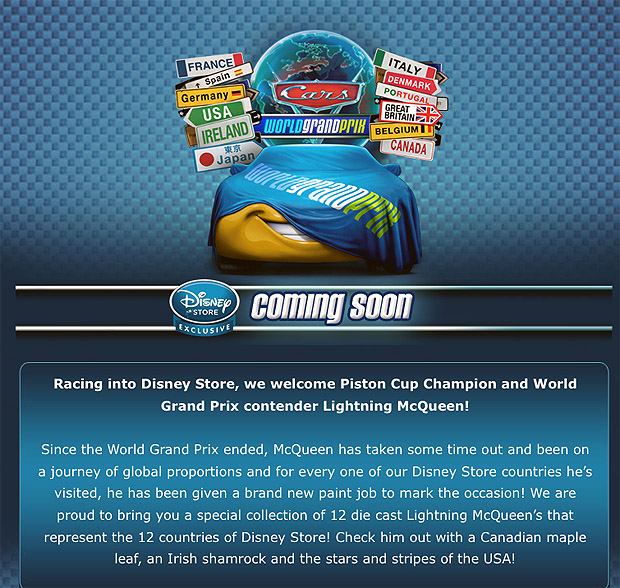 While there is nothing hinted on the US website regarding this World Grand Prix racers series, it's would be not very economical to produce them for the international Disney stores and not the US ones as about 90% of the stores are in the US so …
The Stars & Stripes Lightning McQueen is the presumably the first in the series … In the US, he's in a box as a "Chase" CAR – will the others all be CHASE? Will the EU ones be packaged differently? Send us a pic when you see it.
The Stars & Stripes LM is available online in the US but not the UK site … yet.
(BTW, the US site has a BUY 2 for $12 sale on the "singles" or 1 for $6.50) COUPON UPDATE: DISNEYPAL takes another 25% OFF!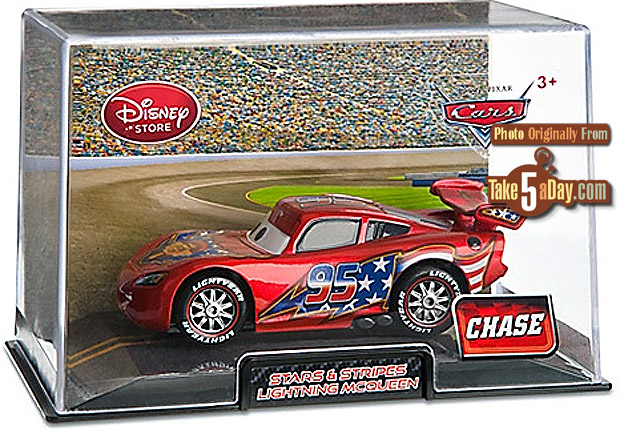 And unlike the mock 1:55 ones, you can clearly see that effort …, er professional effort went into designing these. 🙂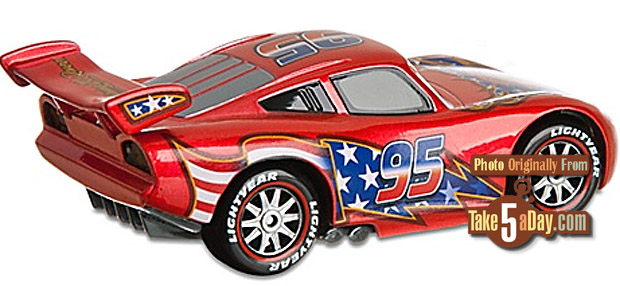 The other countries?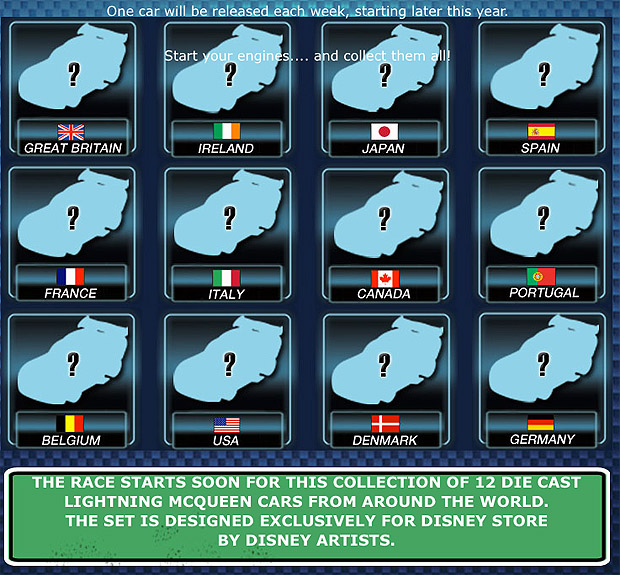 Presumably, we won't get all 210 countries in the UN eventually but you never know. 🙂
The page is here at the UK Disney Store site.



metroxing

19 July 2012

Disney Pixar, Disney Pixar CARS 3


14 Comments