Home
»
Disney Pixar CARS 3
,
Mattel Disney Pixar CARS
,
Mattel Disney Pixar Diecast CARS 3
Mattel Disney Pixar CARS: Micro Drifters – San Diego Comic Con 2012
More great pics from, "Kevin NascarBronco."
Mattel is definitely going out on establishing the Micro Drifters are the secondary line to the 1:55 … there is one problem as other than TRU, I'm not sure Target or Walmart is even carrying these? Anyone? Anyone? Anyone with differing results?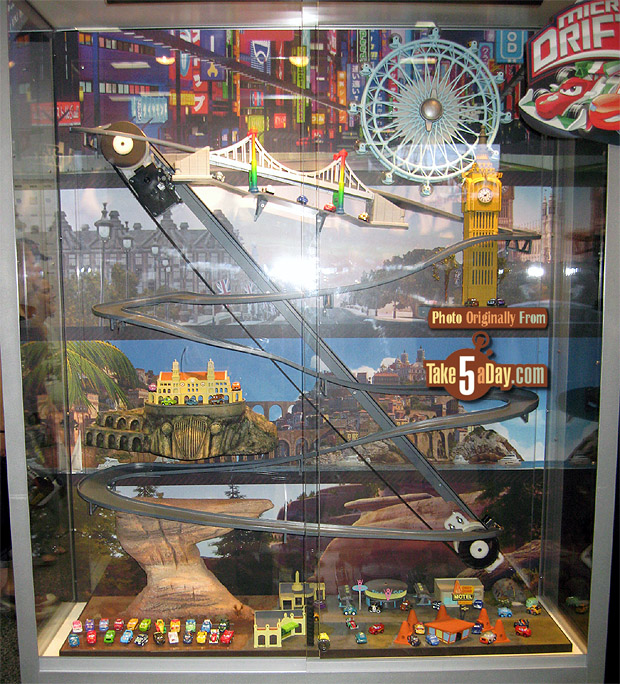 Micro Drifters are scooped up so they can zoom down. This is just a demonstration model. They are not actually offering this setup for sale.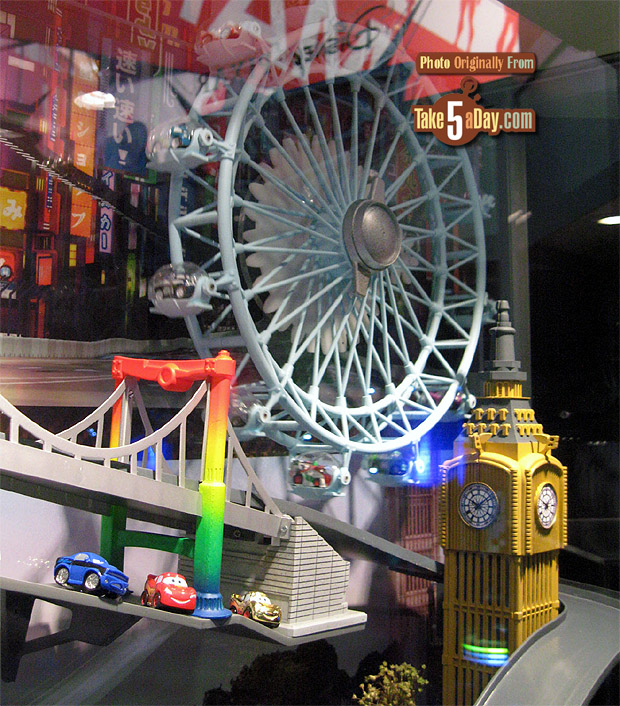 Yes, all for show – the only playset for now is the Tokyo track set.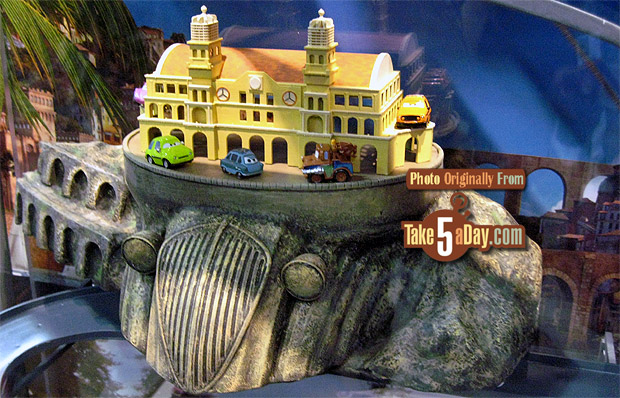 Nice detailing but just a little off on the scale.
The Micro Drifter mini mini Motor Speedway of South set looks nice … so far … will it be like the Mini Adventures where only about 11 are released? And of course, we know one sponsor that won't get a release …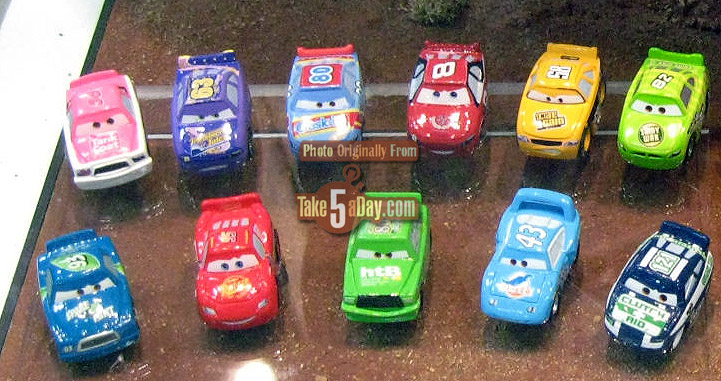 At the least the World Grand Prix racers only number 11 … will these all be released?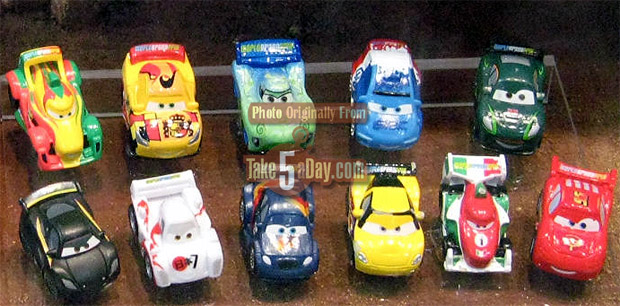 And the town, not real playsets, just made for the show.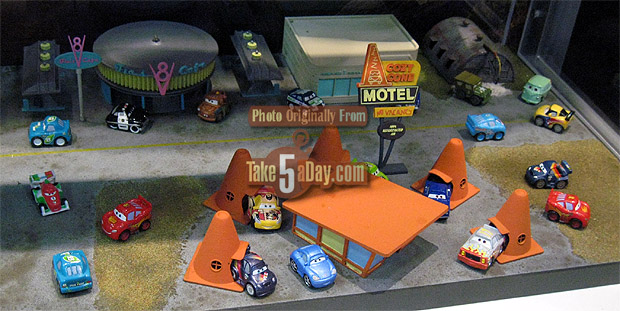 Yes, it would be cool if they actually released these but retailers wouldn't order it – not enough action – maybe if the cones were launchers … that would one speedy checkout!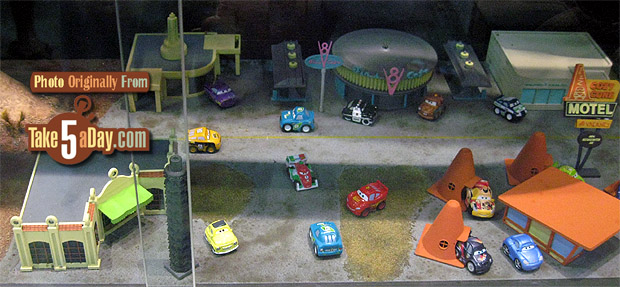 While I definitely think the Micro Drifters are cute, I'm pretty suspicious that none have shown up on the shelves yet. It seems to have lost out at retail shelf space for the summer reset … will Target & WM actually pencil it in for the Fall reset? Mattel seems to have high hopes for these but is it the current state of CARS 2 overstock that has already made their odds of success a micro at Target & WM? Or is it that retailers think of these as Squinkies in which the fad has passed?
We should find out as the Fall reset is only a few weeks away …
But in either case, thanks for the great pics, "Kevin Nascar Bronco."
(THIS POST is not Déjà Vu – the server took down this post).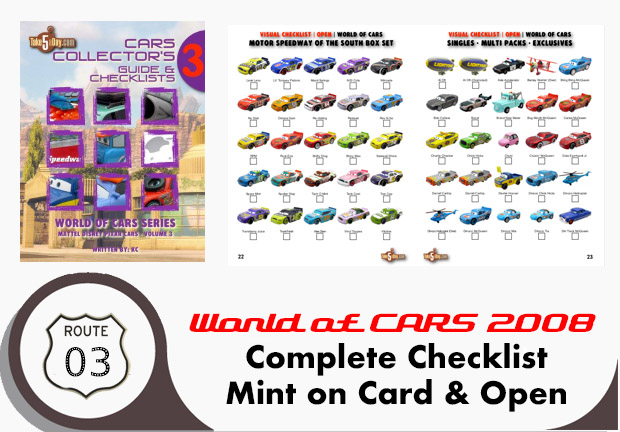 metroxing

17 July 2012

Disney Pixar CARS 3, Mattel Disney Pixar CARS, Mattel Disney Pixar Diecast CARS 3


12 Comments