Home
»
Disney Pixar CARS 3
,
Mattel Disney Pixar Diecast CARS 3
Mattel Disney Pixar CARS 2 Diecast: World Grand Prix 10-Pack Summer Re-Run
Well, if you are just catching CARS 2 on cable and decide to start collecting, this returning 10-pack will get you 91% towards all the World Grand Prix racers ….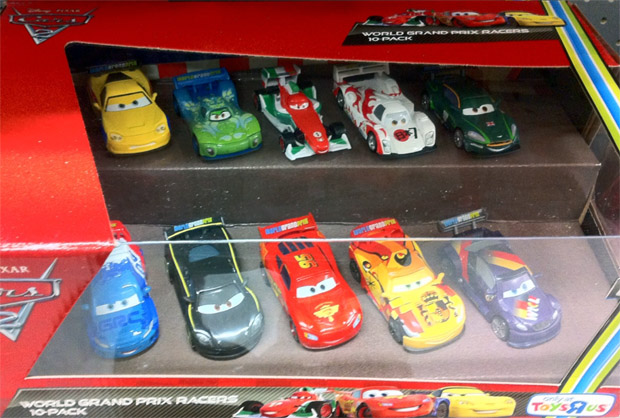 This came out last November and it looks there's zero upgrade to any of the CARS. While Carla, Gorvette, Lightning & Miguel have gotten upgrades to 1-piece unibodies, these appear to the 2-piece front original releases so if you count CARS 2 as old school, then these will take you back all the way to June/November 2011.
Well, these must've sold okay as I have not seen any since last November so I guess that explains the price increase …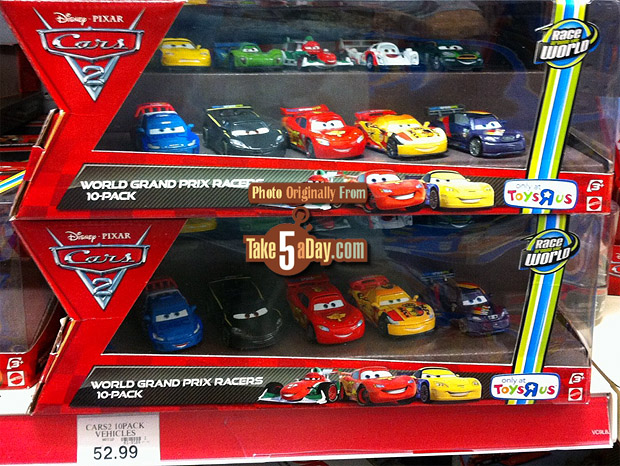 The third most expensive CARS box set?
… after the 2006 factory Set and MSOS set?
Yea, a little letdown gap between #1 and #3 … We're number 3! We're Number 3!
(psst. You can buy 'em all for @$3.49 each or @$34.99 for them on cards … and I'm betting some sellers will throw in LM & Francesco for free. 🙂  ).
BTW, You may have noticed Rip Clutchgoneski is not on the poster so I'm guessing it's coming in 2013 (Mattel 2013, not calendar 2013) so hopefully November/December.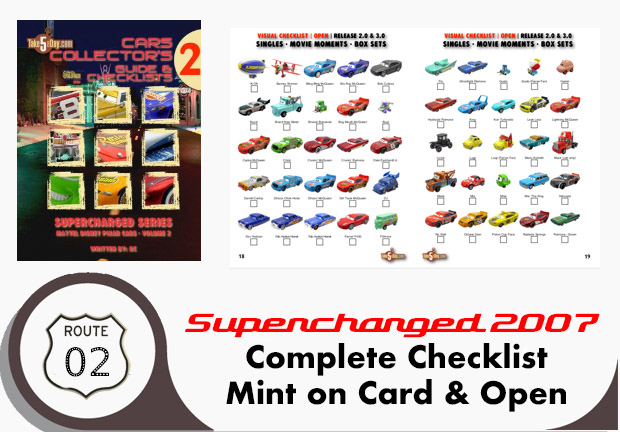 metroxing

14 July 2012

Disney Pixar CARS 3, Mattel Disney Pixar Diecast CARS 3


7 Comments