Home
»
Disney Pixar
,
Disney Pixar CARS 3
,
Mattel Disney Pixar Diecast CARS 3
Mattel Disney Pixar CARS 2 Diecast: Next Singles CASE H – Shortest Golden Age EVER
Well, it was nice while it lasted, what was it – a week?
The Golden Age of CARS 2 with the release of CASE G – a case with 4 new releases including three CHASE CARS and the Ultimate Chase FLASH. Man, that was a sweet era age … week.
The next singles CASE H – pretty much puts an end to the Golden Age of CARS.
Like a flash of light or the shift in Earth's axis turning the Sahara from wetlands to the largest desert on Earth, we too can extinguish the Golden Age of CARS 2 – call it. One week?
Okay, let's start with the good news. Yes, it looks like EVERY CASE will contain an ULTIMATE CHASE … again. This time, it's Long Ge – China (Max Schnell body) from the Chinese version of CARS 2. So, that's nice. If you want an Ultimate Chase, it's not that hefty of a chase. Just call or email one of TakeFive's favorite advertisers such as Children'sToyCloset & Rob's Palace of Disney CARS to order a sealed case.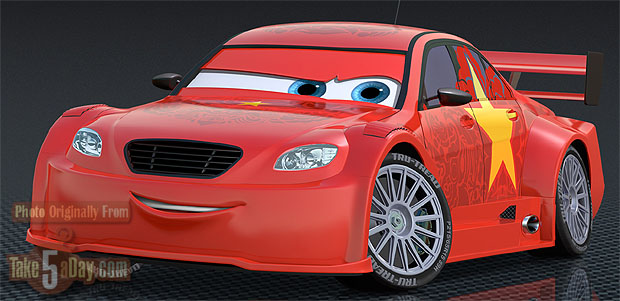 Well, that's pretty much it for the good news.
In the decent category, we get 2 of Bindo, the Blue Maserati. Nice but not as nice as getting 3 of a new CAR but it is what it is.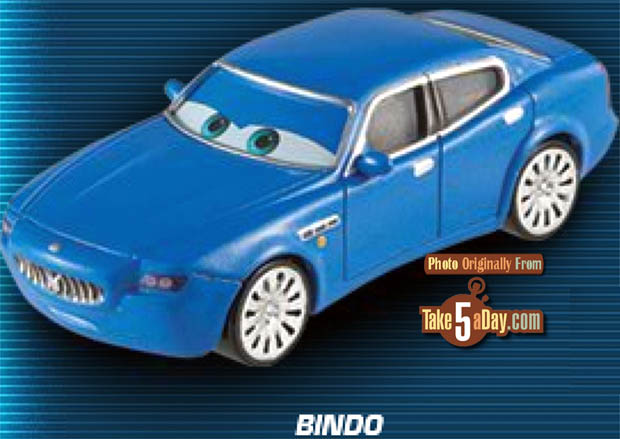 But now it gets hinckey & hairy. Prince Wheeliam is in the case – which on the surface is all good BUT there's only one in each case and based on the remainder CARS in the case, I can ONLY guess that he is a CHASE CAR now (as everything else is a re-release).
AND this seems to be its one and only release so it looks like Mattel is going back to a case with not only just one "regular" CHASE in each assortment but only 1 to a case of 24 (and not 2).
Hey, wait a minute … just wwaaaaaiitttttt a minute … If there's only 1 CHASE CAR to a case, how is "regular" CHASE different in quantity from ULTIMATE CHASE which is one to a case?
YOU GOT ME.
I DO NOT KNOW.
So, based on the meager facts here, CASE H essentially has TWO ULTIMATE CHASES (Long Ge & Prince Wheeliam) and 1 other new release (Bindo).
Is that right?
???
Well, it is as of now.
So, what are the plausible scenarios.
A) There is actually NO designation that Bindo or Prince Wheeliam is a CHASE CAR but since they are the only two new CARS in this case (NOT an ULTIMATE CHASE), it's a guess that the one with only one in the case (Prince Wheeliam) is the CHASE CAR.
B) However, it might be there is only an ULTIMATE CHASE in the this case and no CHASE CAR.*
C) Mattel is still not selling many cases above the 3,000 – 4,000 range so the ratio of Ultimate Chases will remain 1:1 and as a result, every case H contains the ULTIMATE CHASE Long Ge. Whether Prince Wheeliam is an actual CHASE CAR or not is irrelevant because if Mattel does NOT sell more than @4,000 cases, by only offering 4,000 Prince Wheeliam, he is produced and sold like he's an ULTIMATE CHASE.
D) While there are case assortments for the rest of the year and no further listings for Wheeliam or Bindo, they could change any moment and Prince Wheeliam could appear in the next case, CASE J (there is no CASE I) as Mattel repeated/re-released all the "regular" CHASE CARS in CASE F to CASE G.
E) *If neither Prince Wheeliam or Bindo are designated as CHASE CARS, they could appear in other formats but as singles, a limited release on card if they appear nowhere else.
F) Even as CHASE CARS, for instance, TRU could get another pallet drop with everything in this case except the ULTIMATE CHASE so we could be overflowing with Bindo's and Wheeliam … we just don't know.
Ultimately, it may not matter but just wanted to point it out to you as it's confusing because it's totally different than the way CASE G was packed. Bindo & Wheeliam could be rare birds or hard to find OR totally easy as they appear in a giant pallet drop at WM … just laying out all the scenarios.
This appears to be Prince Wheeliam's paint scheme versus the original black color (or colour).
The major stumbling block in this case is the lots and lots of Lightning McQueen with Piston Cup motif and Francesco Bernoulli …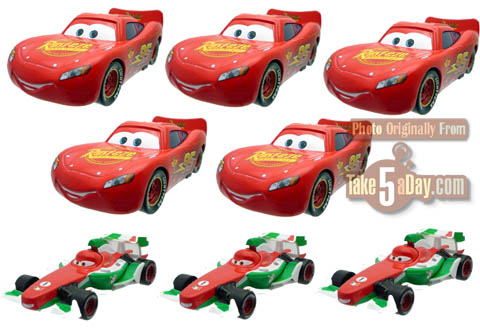 Now I understand wanting to bring back the classic body Lightning McQueen but it might be a little too subtle for people to notice but it does have the Rust-Eze logo nice and large.
For a retail store and re-sellers, outside of LM & Francesco, the "re-releases" actually make it a nice case – as several of the CARS have not been out for a while though apparently Mattel LOVES Petrov.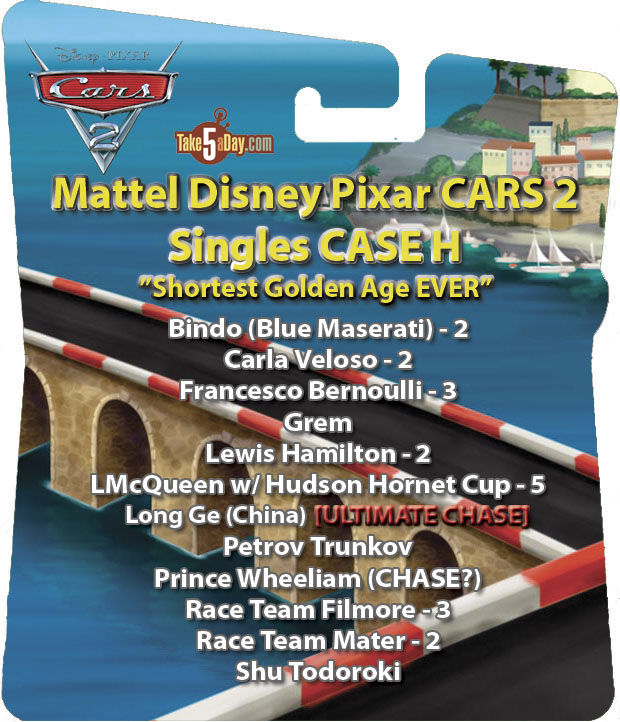 So what do you think?


metroxing

3 July 2012

Disney Pixar, Disney Pixar CARS 3, Mattel Disney Pixar Diecast CARS 3


25 Comments