Home
»
Disney Pixar
,
Disney Pixar CARS 3
,
Film
Disney Pixar CARS 2: $270 Million Worldwide – 3 Weeks
CARS 2 is at $148 million US/Canada through Sunday night – Yesterday, it passed $150 million, only the 8th film of the year to do $150 million US/CAN … um, the the last Harry Potter film will obviously pass that in a few days …
Add in international of $120 million, it stands at $270 million so far after three weeks with more EU markets and Asia to come.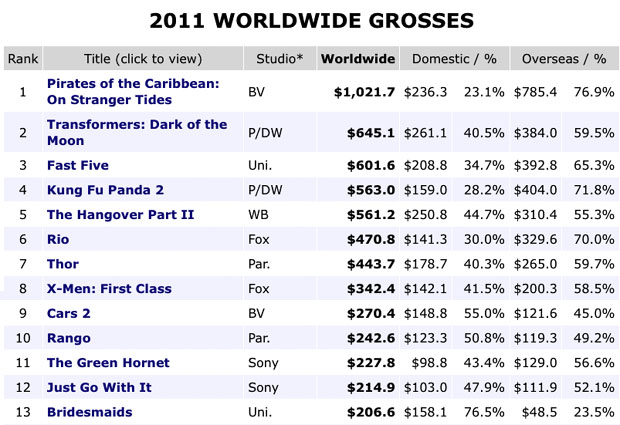 From BoxOfficeMojo.
Of the Top 13, 7 are sequels – and Harry Potter joining the listing in a few days won't change much of anything.
Of the Top 13, 4 are animated films though outside of the R-rated comedies, aren't they all kind of cartoony?
Of the 6 non-sequels, 3 are based on comic books – and 1 is animated, Rio.
Of the 2 remaining films, one is an Adam Sandler comedy – hardly a stand alone genre. 🙂
Leaving BRIDEMAIDS as the one "original" film is the Top 13 …
So, while people complain about sequels, are the studios just giving people what they want?
(Number 14 is BATTLE: LA (for those who thought Transformers was too intellectual to understand. 🙂 and #15 – Gnomeo & Juliet (for people who thought Shakespeare can be improved with animated garden gnomes – based on the grosses, it's so obvious, why didn't anyone think of it before?!)  😛  ).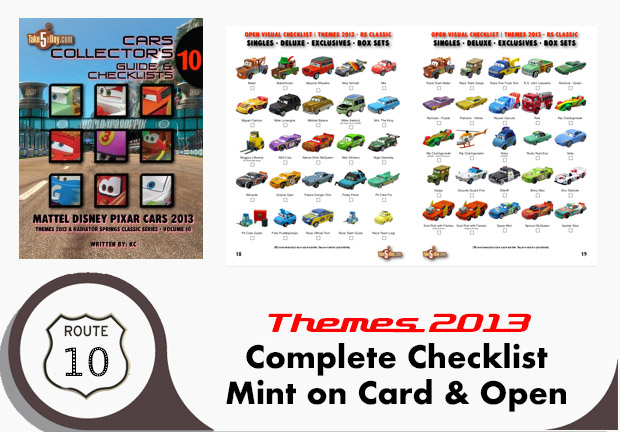 metroxing

12 July 2011

Disney Pixar, Disney Pixar CARS 3, Film


11 Comments