Home
»
Disney Pixar CARS 3
,
Mattel Disney Pixar Diecast CARS 3
Mattel Disney Pixar CARS 2: Action Agents Are the New Mini's + Playsets
The Agent Agents are out, they are the new MINI's for those who remember them.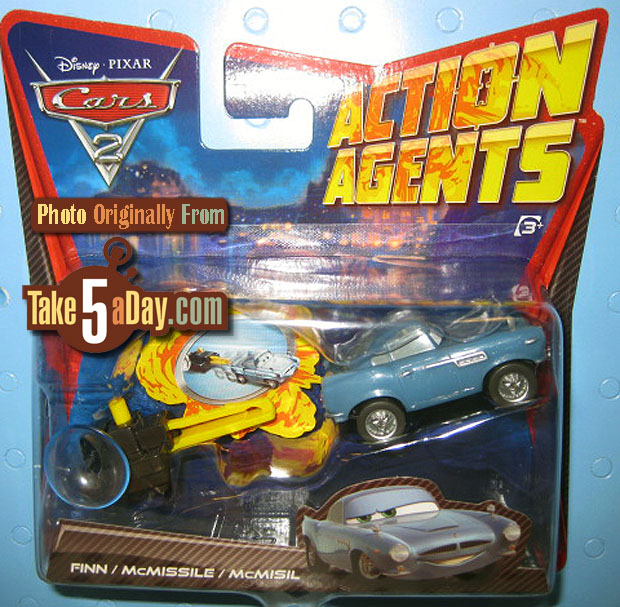 Photos and notes from "PirateDad." (thanks!)
"The come in a single pack, or a double pack.  They all come with a  mini launcher that is interchangeable from car to car.  Which makes it easier to sit on either side of the room and fire them at each other and then back again!!!  The 2 packs seem to have extras, like Grem and Finn came with a rocket launcher for Grem….which works quite well but is not nearly as fast as the car…heeheeee,"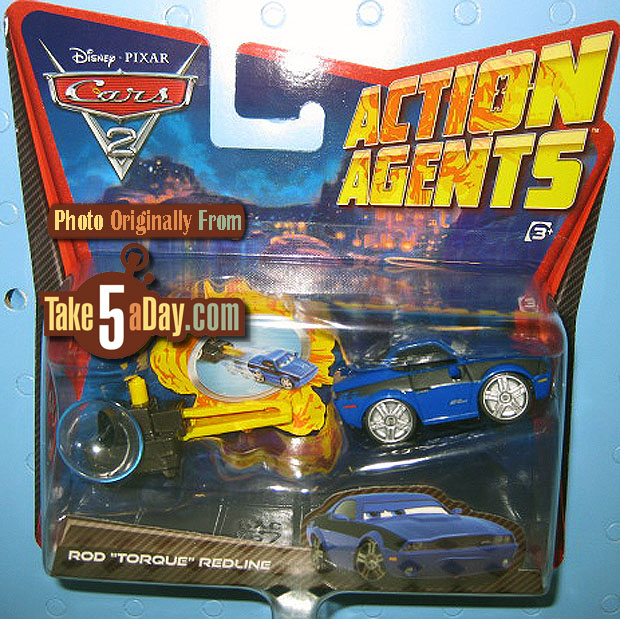 The bad dudes look appropriate as "mini's."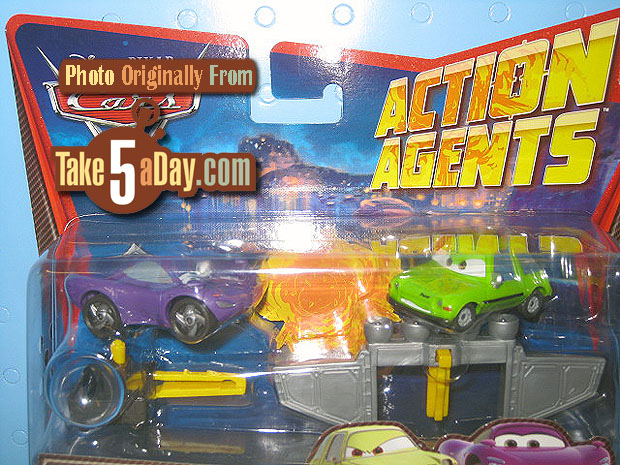 If people are interested, I can pull together a checklist …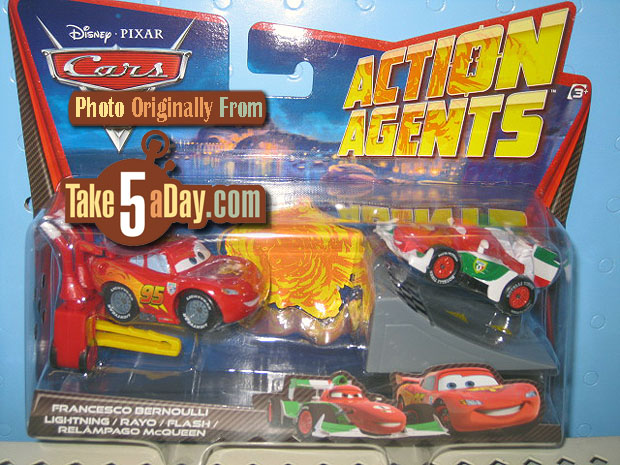 My, that is a large missile you have Grem …

(yes, they are plastic, not diecast metal).
And a nice size, scale & width comparison to the old Mini's. (thanks PirateDad!)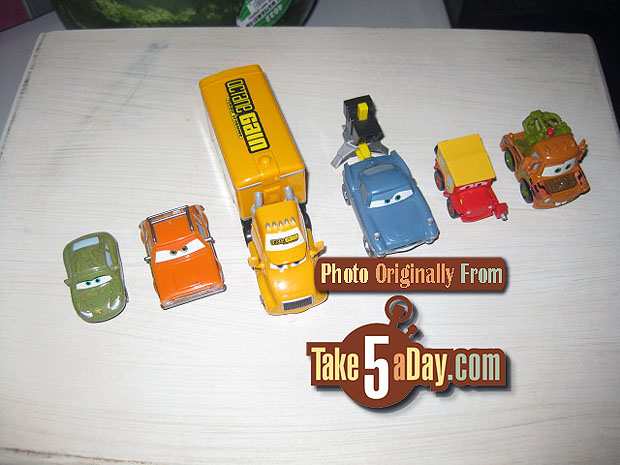 And "Cars3AJ" also sends some other comparison pics …

And McQueen …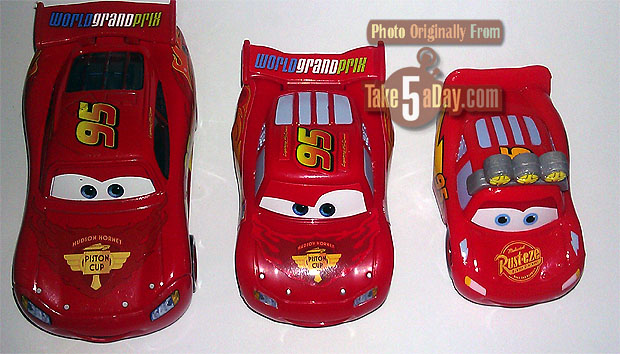 He also sends along a bin of the new TRU pallet with one side devoted to the Action Agents.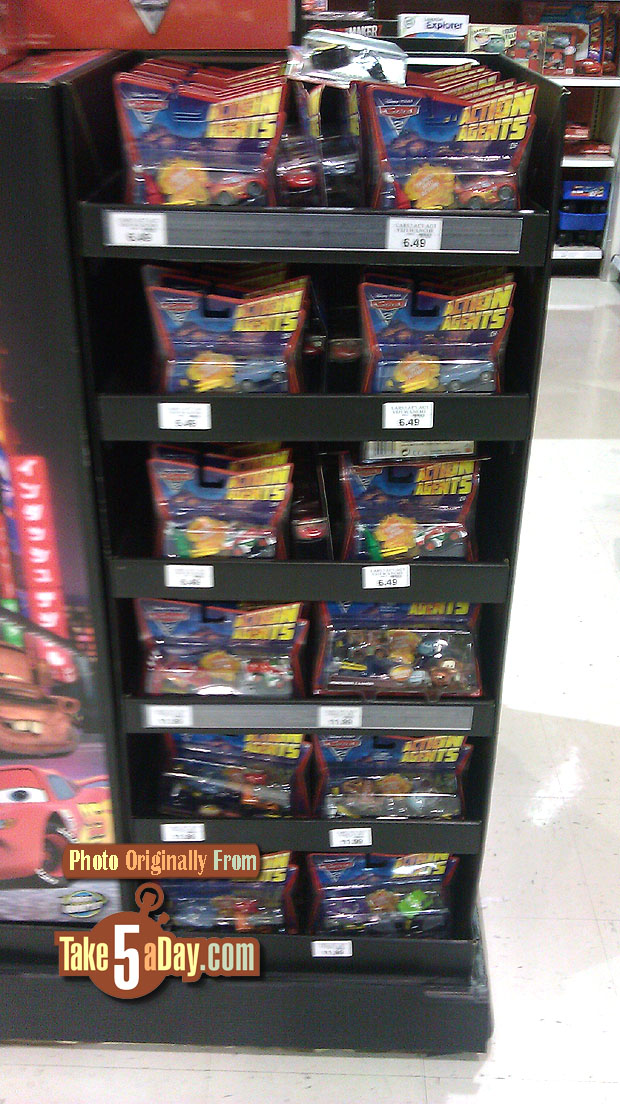 "I went onto my local TRU in Boca Raton, FL and came across a cube of Action Agents. I took some pics and I am attaching them now. There are four two packs, LMQ and Francesco, Mater and Professor Z, Finn McMissile and Grem, Holley Shiftwell and Acer ($11.99). They also have singles of LMQ, Mater, Finn, Francesco and Rod Torquline ($6.49). Then there is the Spy Boat which comes with Finn ($32.99)."
Speaking of the BATTLE STATION (SPY BOAT), that's nicely done and might be in scale with the regular 1:55 CARS?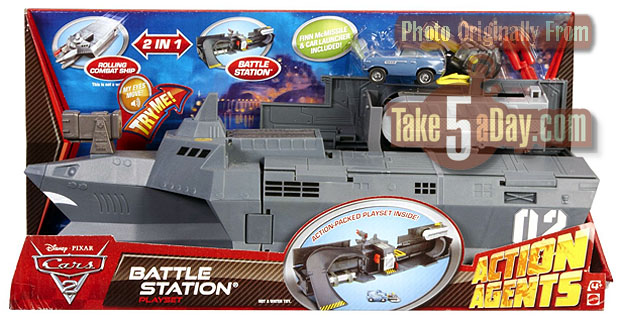 Also available online at Amazon.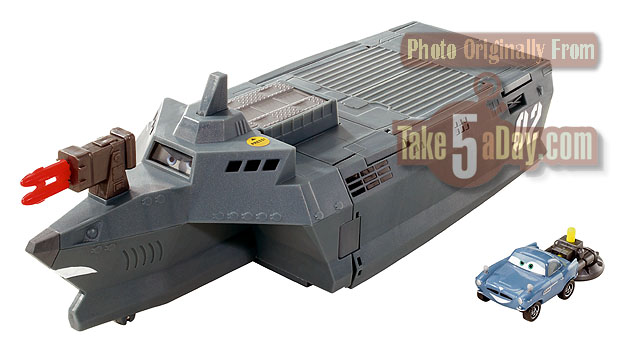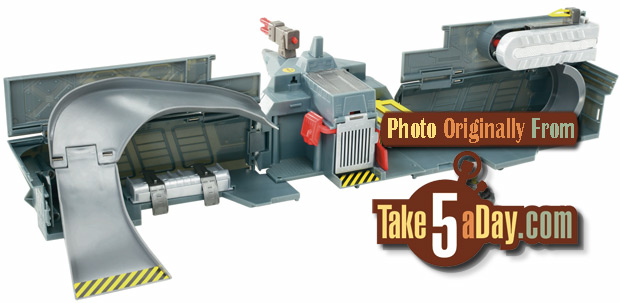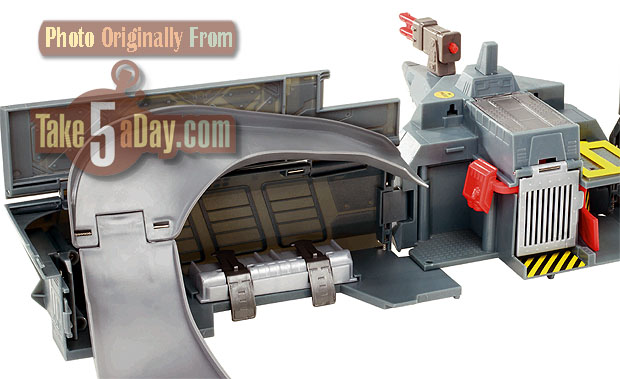 There are also other playsets which seem nicely done …
SPY TRAIN (only at Walmart)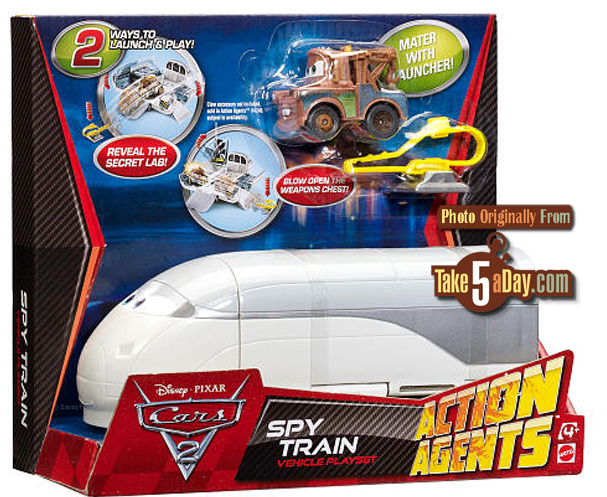 (different than Stephenson, the Spy TRAIN BTW).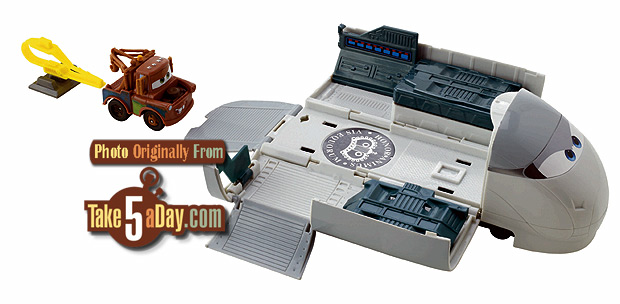 CRABBY BOAT
Or a 3-pack only at Toys R Us … it looks like you get different, exclusive or extras Action Action Mini's with this set?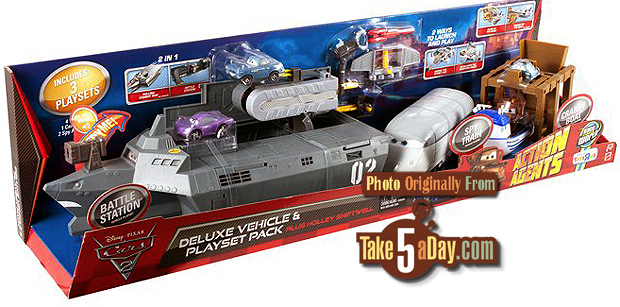 Lastly, a pretty cool barrel roll playset, SPY LOOP (Walmart only).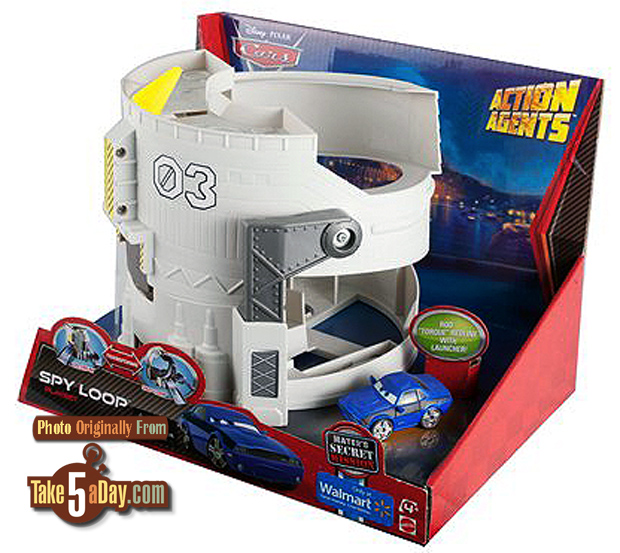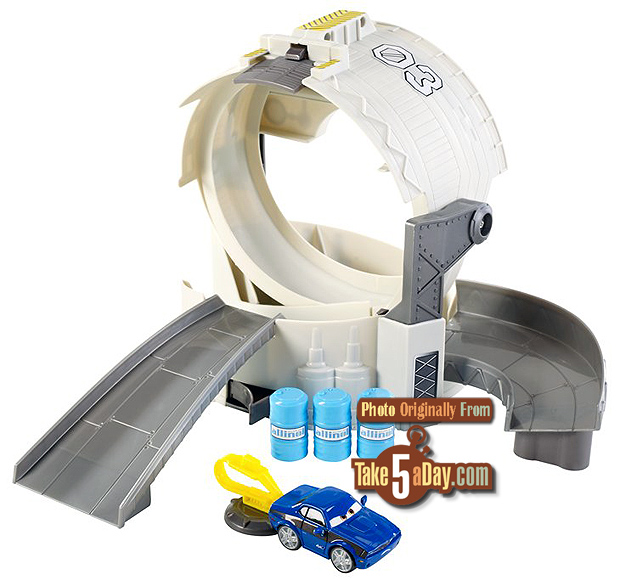 Happy collecting.
Thanks for the great photos and info, "CARS4AJ" and "PirateDad" Thanks!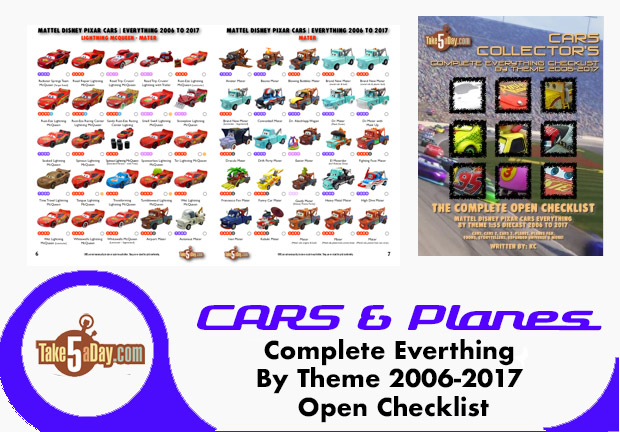 metroxing

10 July 2011

Disney Pixar CARS 3, Mattel Disney Pixar Diecast CARS 3


21 Comments