Home
»
Food
In 'n Out Burger Open in Texas – LITERAL Tears of Joy
In ' n Out Burger arrives in Texas!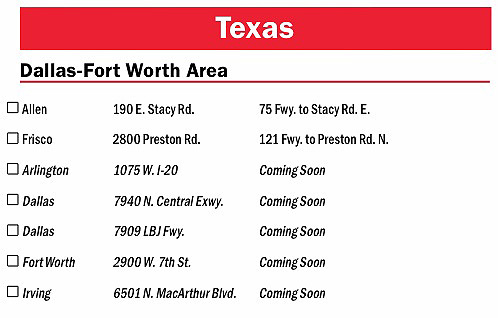 Open in Allen & Frisco and coming to the greater Dallas-Ft. Worth area.
Dallas Morning News went out and shot some video – with one woman LITERALLY crying tears of joy.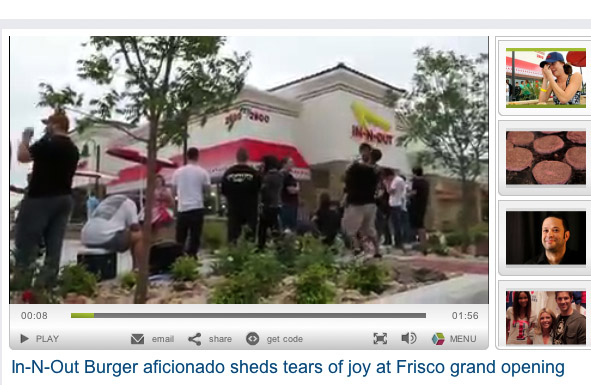 It's a great burger but tears? Well, maybe if you stole my In 'n Out Burger and steal my CAR after 4 hours of CARS 2 shopping on Monday …
So, welcome to the secret menu club, Texas.
Did you know they have a iPhone app with driving directions? Nice.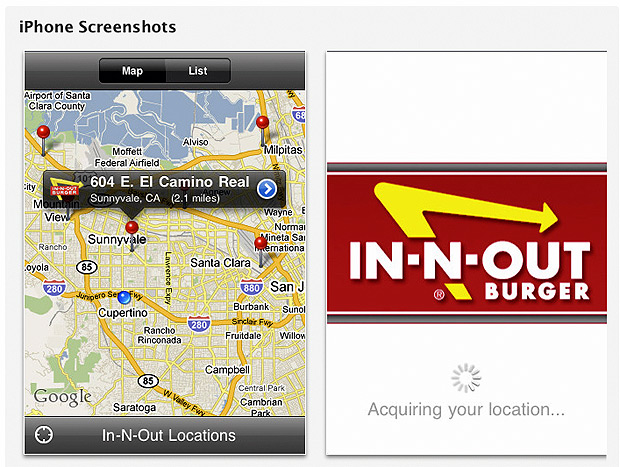 I'm hungry now … what do I want …