Home
»
Disney Pixar CARS 3
,
Mattel Disney Pixar Diecast CARS 3
Mattel Disney Pixar Diecast CARS: 3-Pack Photos + Updated Checklist
"Richard P." sends along what looks like the first case of 3-packs …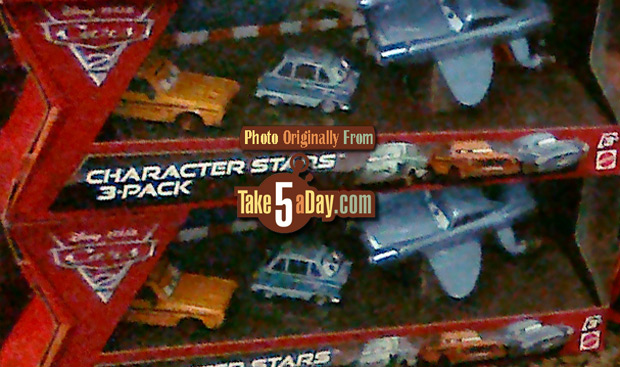 The case should hold 6 so presumably there are two of each of the first three available are in CASE A.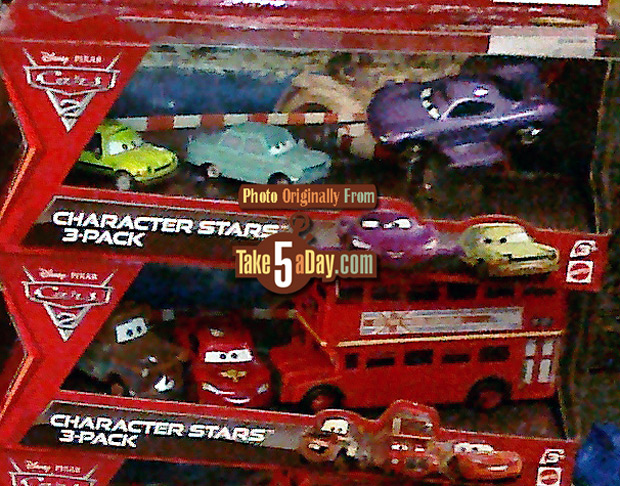 The Double Decker Bus 3-pack looks like a TIIIGGHHHHTTTTT squeeze …
And it seems they are now called Characters Stars 3-packs.
These are available at "other channels," which means it WON'T BE available at Target, WM or TRU. This might change down the line but for now – you won't find these at the big three – these are available to all other retailers & Mattel online resellers.
Of course, NOT officially available for sale for another 2 weeks + a few … 🙂
"Micky" also sends along the cardback.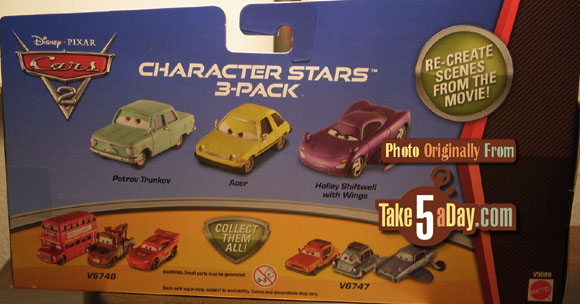 Another character's name is now correctly assigned – once listed as 'Zapor,' he is 'Petrov Trunkov.'
So, the 3-pack checklist has been updated.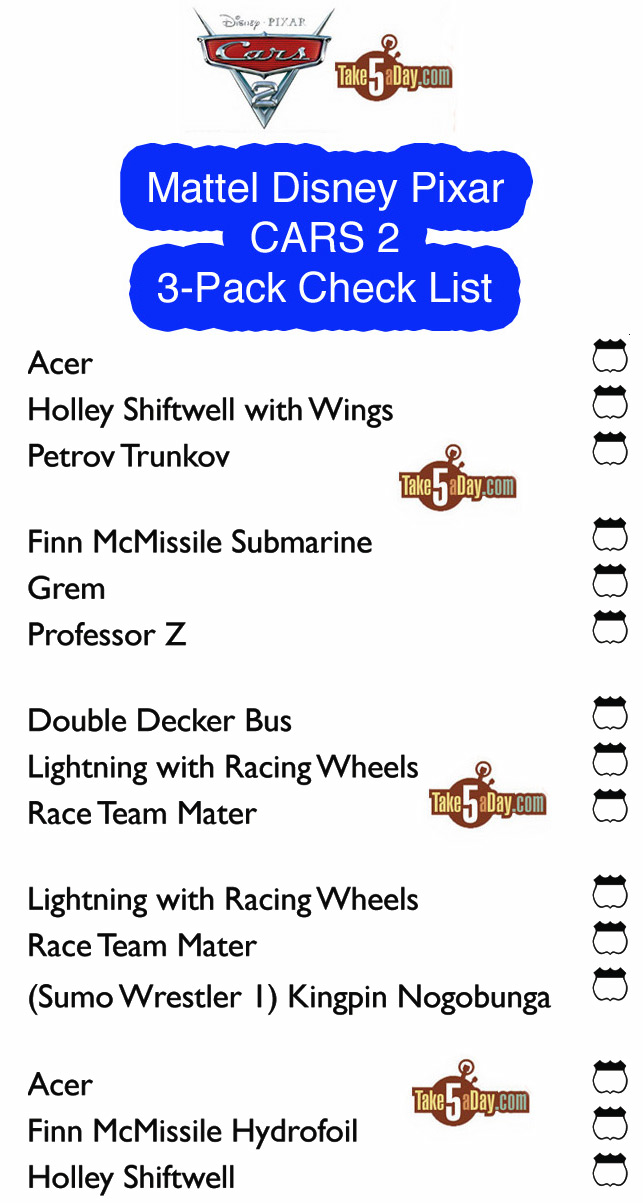 And presumably, CASE B of the 3-packs will contain 2 each of the 4th and 5th 3-pack listed and presumably 2 of 3 of the first three 3-packs listed. CASE B is scheduled for release soon.
Thanks for the nice pics, "Richard P.," and "Micky" and name update info – thanks!
New Buying Matrix Chart coming tomorrow.

metroxing

4 May 2011

Disney Pixar CARS 3, Mattel Disney Pixar Diecast CARS 3


26 Comments