Home
»
Disney Pixar
,
Mattel Disney Pixar CARS
Mattel Disney Pixar Diecast CARS: Plenty of Stock at Plus Pricing
There's still plenty of CARS 1 CARS on the shelves in Europe …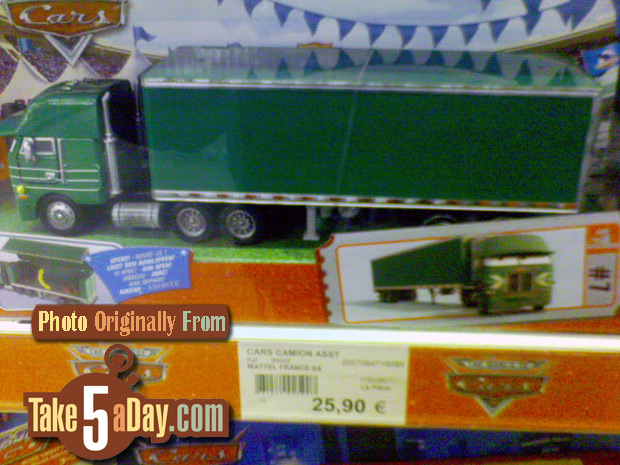 It's a puzzler as to why there's plenty of CARS 1 CARS still on the shelves …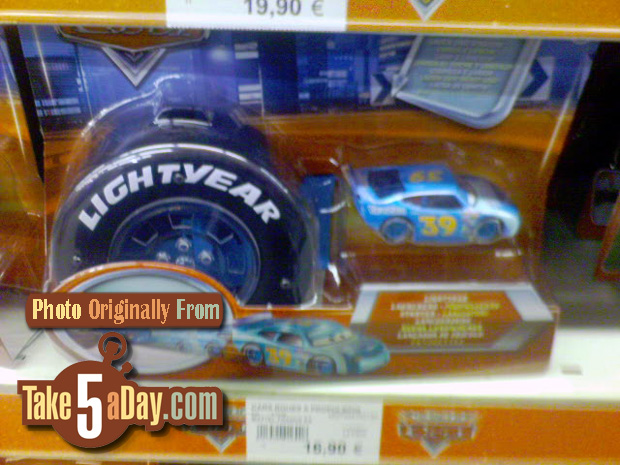 Hey, is that the real price?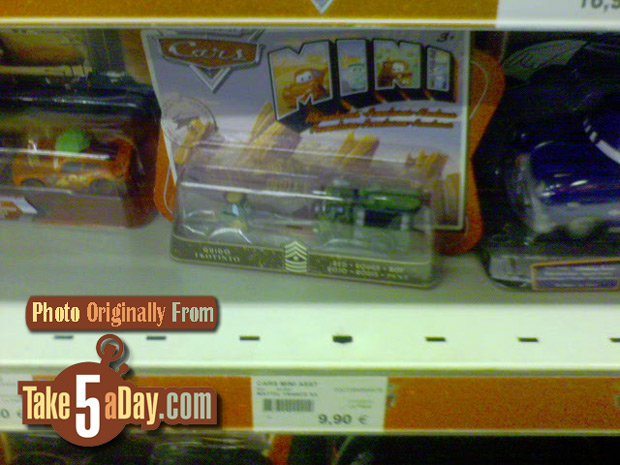 1 € is 1.46 USD today …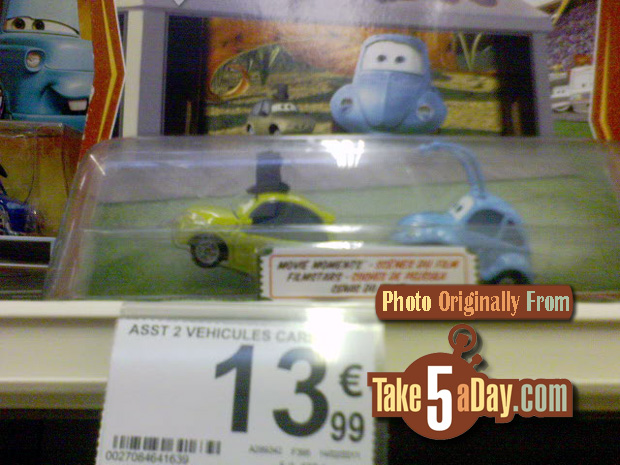 $20.37 …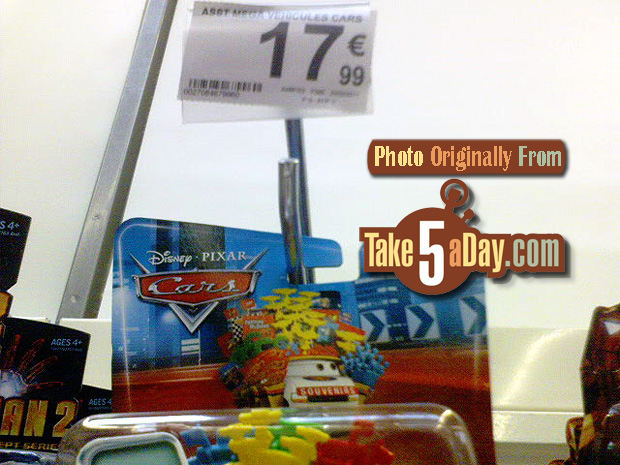 $26.21 – yikes … is there also like 20% VAT tax?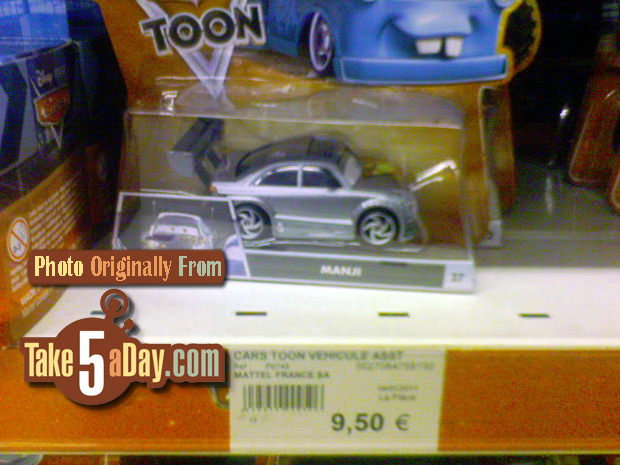 What do you mean you don't want to pay $13.84 for Lug & Nutty?
Er, thanks for the France retail pics, "David V." – so let's salute all our European and International collectors!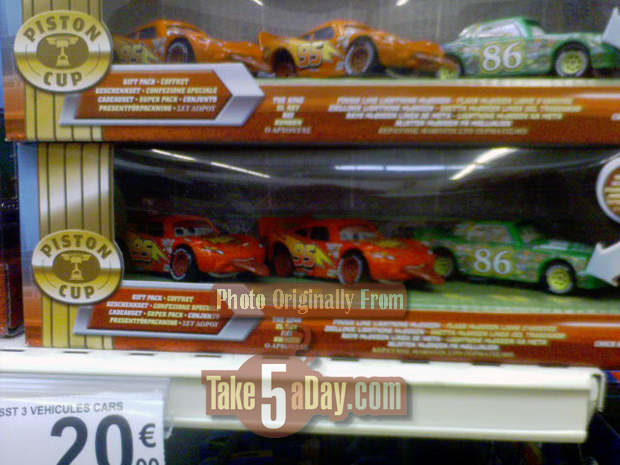 Looks like there are idiots worldwide … though I thought people wanted Finish Line McQueen?
Of course, if you're trapped in a snowbank town and be forced to shop at CVS, it's like being in Paris …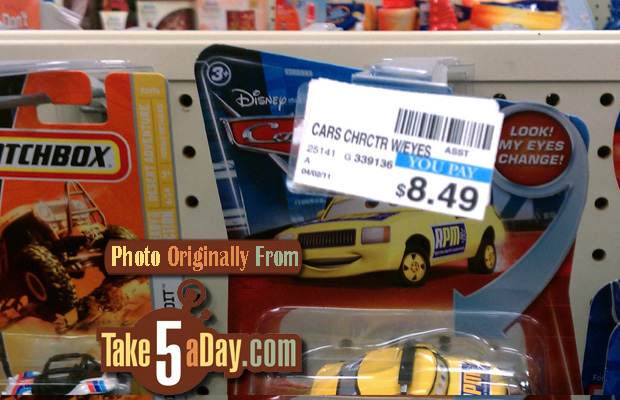 I'm still puzzled by the YOU PAY thing on their tags … were people confused by a dollar sign followed by a number with a decimal point? Excuse me, is X-785443271-4 the price or $8.49?
Last week, they did have a sale …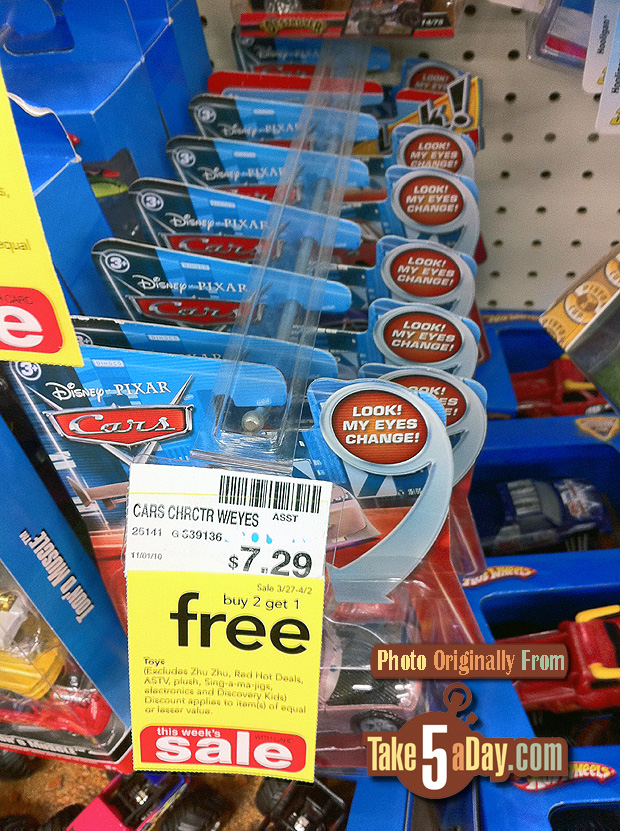 And if you need a lot of Spare O Mint launchers …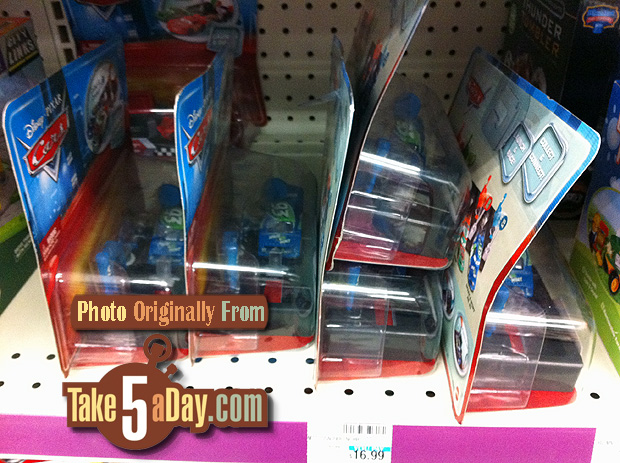 Priced just like being in EU …
Happy shopping!


metroxing

25 April 2011

Disney Pixar, Mattel Disney Pixar CARS


21 Comments