Home
»
Disney Pixar CARS 3
,
Mattel Disney Pixar Diecast CARS 3
Mattel Disney Pixar Diecast CARS 2: Target 4-Packs + Revised 3-Packs
The Target 4-packs of (mostly) racers is continuing for CARS 2 – now simply called Racing 4-packs.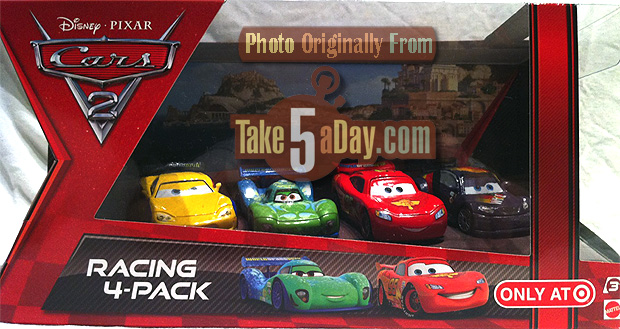 Very classy looking … so do you open the singles or the 4-pack? 🙂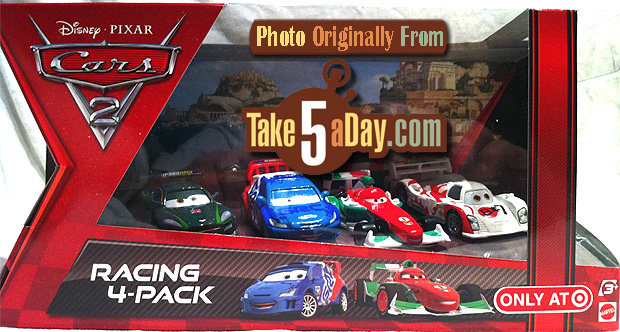 They seem to match the eye position and expression of the singles …
The top 3 listed are in CASE A and the 4th one listed here will be part of CASE B.
These 4 should all be available on May 16.
Thanks for the nice pics, "Red Vest Ninja."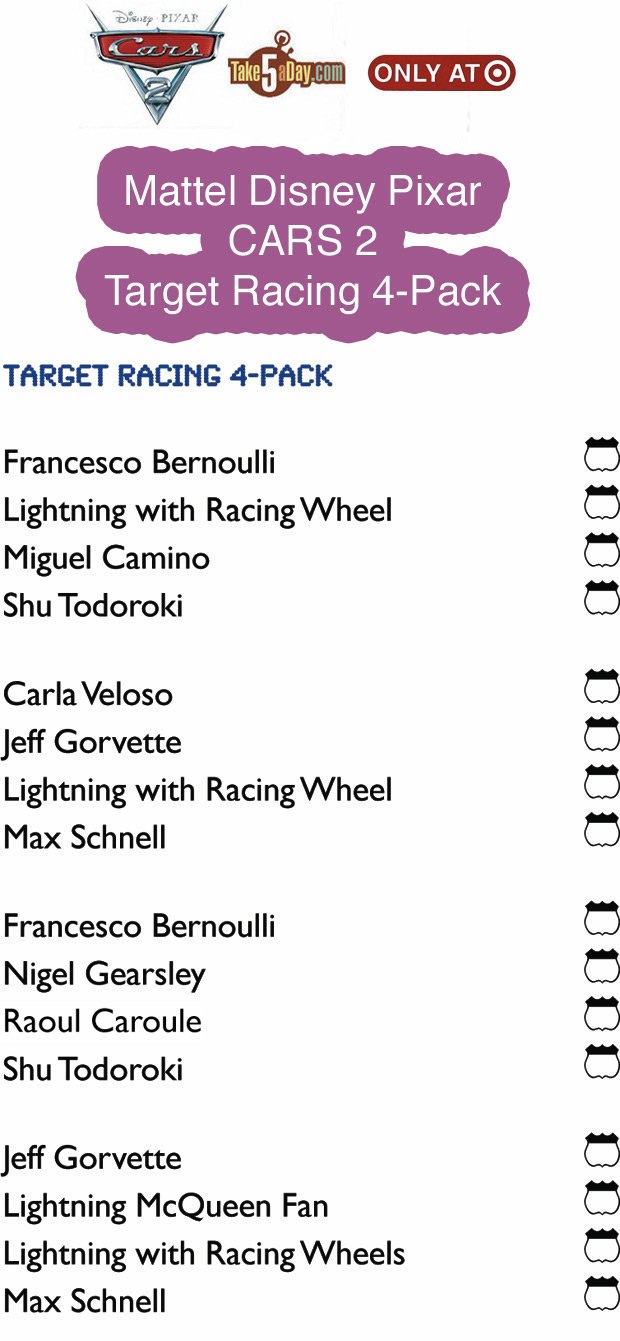 The only CARS in the 4-packs yet to be introduced is the Lighting McQueen Fan CAR.
Also revised – the 3-pack box sets – as the original names were truncated – leading to the false hope there was a submarine included but it was just Finn McMissile as a submarine so while each 3-pack includes one oversized Deluxe CAR, the oversized CARS all appears to be available on single deluxe cars separately. Here is the revised checklist.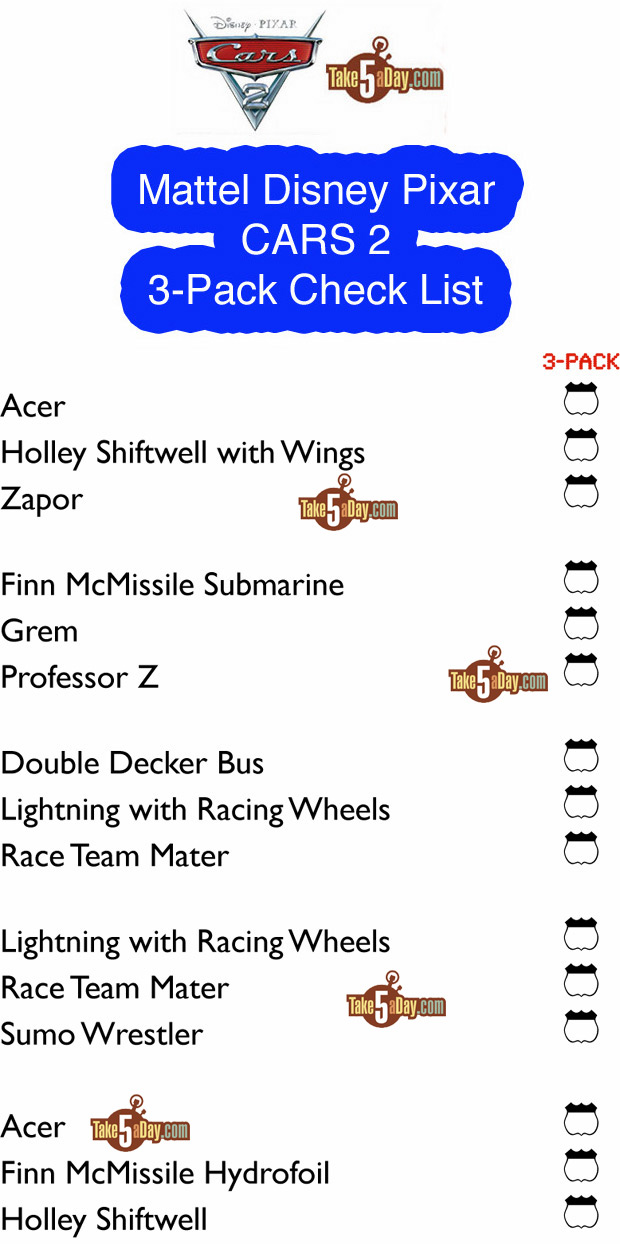 The revised buying matrix & checklist for CARS 2 is coming next.

metroxing

20 April 2011

Disney Pixar CARS 3, Mattel Disney Pixar Diecast CARS 3


32 Comments