Home
»
Disney Pixar
,
Disney Pixar CARS 3
Disney Pixar CARS 2: Buy-Redeem Reward Points for CARS 2 Theater Ticket (Target Update)
The "New" Blu Ray & DVD Combo DVD for CARS coming this Tuesday April 12, 2011 … also contains a reward code good for an $8.50 movie ticket for CARS 2.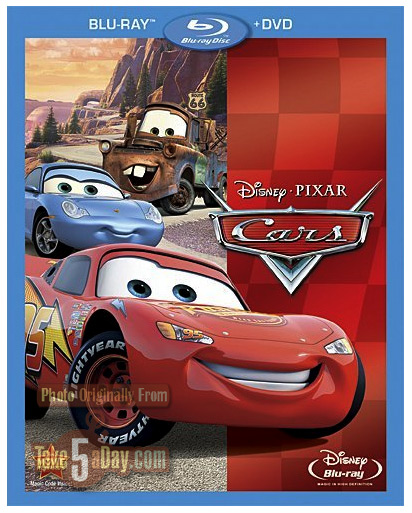 Okay, technically the Blu Ray DVD & regular DVD combo pack was released last November but it came with two diecast CARS … this is technically the first ever combo pack DVD release without the CARS so if you are a DVD packaging completist, collect them all!
If you buy both the CARS Combo Blu Ray-DVD & the INCREDIBLES Blu Ray DVD Digital Copy Combo Set, you get $10 off from Amazon for buying both. (also coming out this Tuesday)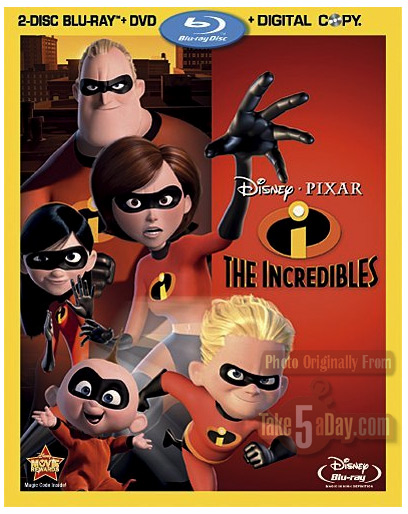 And the Incredibles also qualifies you for a free Cars 2 theater ticket.
Now, I do not know if it's ONE FREE TICKET per Disney Rewards account or if you need to set up another Disney Rewards account.
You can also buy the Mater Tall Tales Toons Blu Ray-DVD to get a free ticket.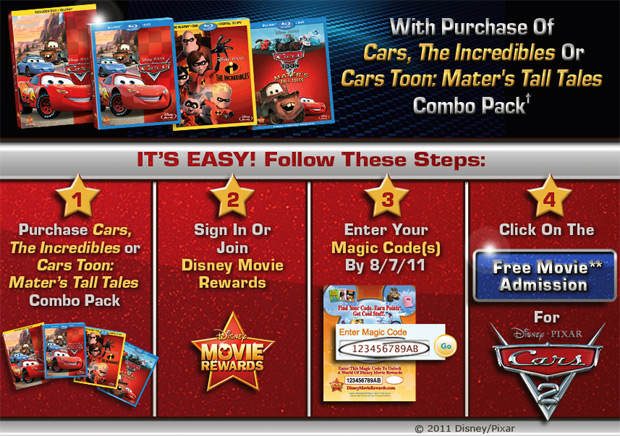 Then click on the graphic or THIS PAGE to enter your code.
Also note, the "free movie admission" is good for an $8.50 ticket – of course, if plan on seeing it in 3D and IMAX – even a early matinee here will cost you another $5 so you'll still have to add to the value of the "free ticket."But it's still $8.50 towards your ticket so if you were planning on buying CARS & INCREDIBLES of the Blu-Ray DVD sets, you get $10 off from Amazon and you get up to $17 worth of movie tickets so not a bad savings.
Again, I'm not sure if it's one per account or you need to open additional accounts but that should not be all that difficult.
TARGET UPDATE:
Target (on Tuesday) has the version from last year with the the two "free" diecast CARS – it also entitles you to a free CARS 2 movie ticket.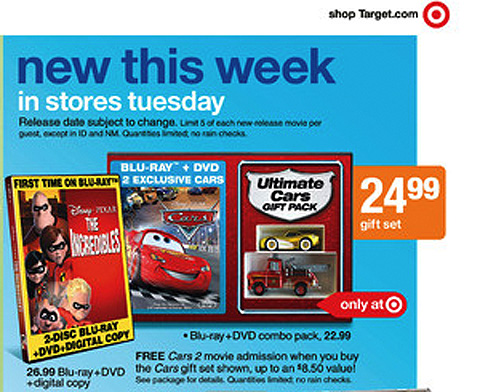 This $24.99 deal will also be available online Tuesday. You can pre-order at the $24.99 price.
Not part of the deal but interesting – you can now pick up most of the Pixar movies dubbed (along with others) in Mandarin Chinese.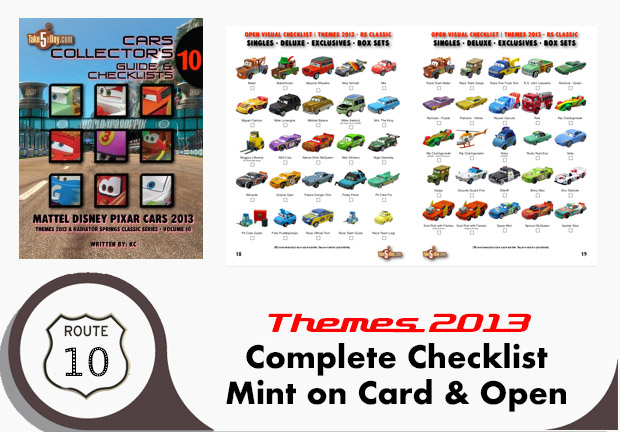 metroxing

10 April 2011

Disney Pixar, Disney Pixar CARS 3


11 Comments