Home
»
Disney Pixar CARS 3
,
Mattel Disney Pixar Diecast CARS 3
Mattel Disney Pixar Diecast CARS 2: CARS 2 Diecast Buying Matrix Part 1 + Walmart 2-Packs
You might need to be sitting as here is the 50% of the full plan on how you'll be spending your discretionary income between now & July 1 … This is your CARS 2 Buying Matrix that incorporates: singles, check lane, launchers, 2-packs (aka: Movie Moments), Walmart 2-packs and Kmart 2-packs … eventually all the box sets will be folded into V2 of this chart but this should keep you busy for a while …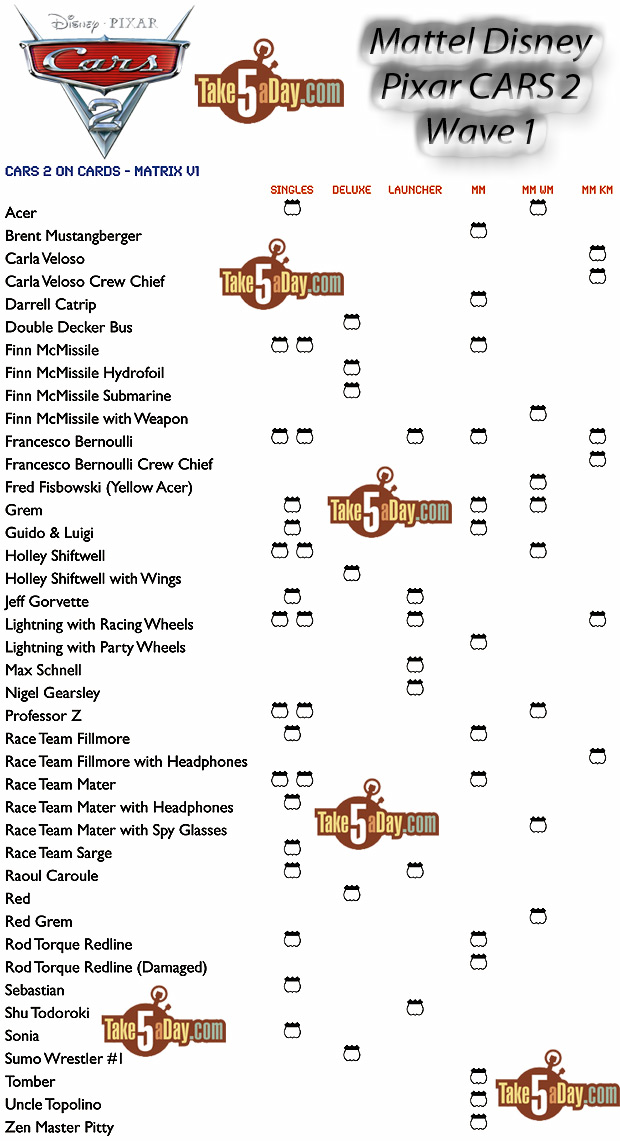 The double shields under singles indicates CHECK LANE (short cards).
Some of these CARS will NOT necessarily be in CASE A of whatever series but should be out before the movie debuts June 24, 2011.
(yes, there is a typo but hey, there are more CARS to add and more revisions so it's a placeholder chart 🙂 ).
And now, the Walmart exclusive 2-packs …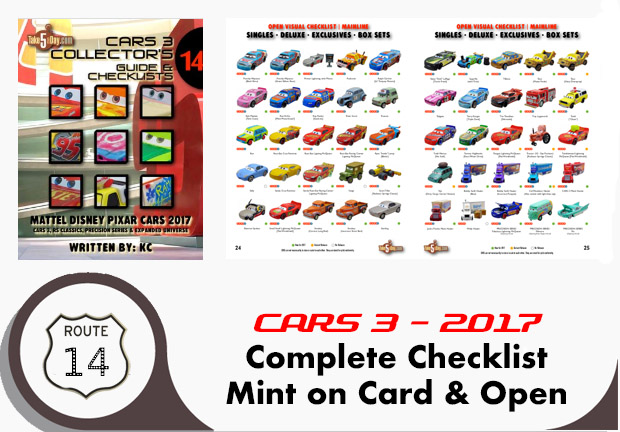 metroxing

6 April 2011

Disney Pixar CARS 3, Mattel Disney Pixar Diecast CARS 3


68 Comments