Home
»
Uncategorized
Disney Pixar CARS 2: PS3 CARS 2 Video Game in 3D!
If you have a 3D TV, the CARS 2 PS3 version will auto adjust and upgrade you to 3D!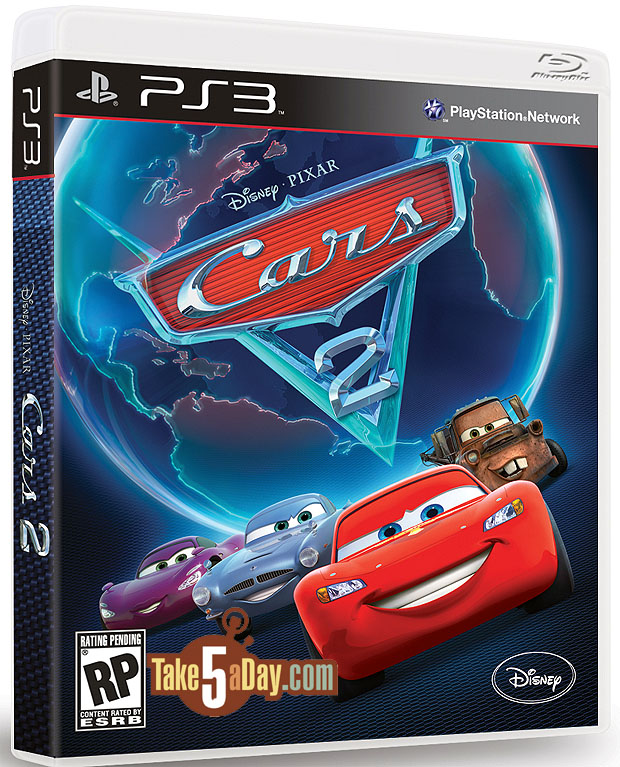 Disney Interactive Studios today announced that Disney•Pixar's Cars 2: The Video Game will feature full 3D support exclusively for the PlayStation®3 computer entertainment system. From the start, players will be immersed in a 3D experience as Cars 2: The Video Game detects a connection to a 3D TV and automatically adjusts settings. Cars 2 fans will then experience 3D in every aspect of gameplay, including action-packed combat racing and all menu interfaces. In addition, the multiplayer functionality of the game will allow for four players to compete against each other in full 3D, utilizing a 4-way split screen.
If you pre-order via Amazon, you get a $10 credit to spend for other items at Amazon.
All other versions to pre-order are here – it ships June 21, 2011 so you have 3 days to play until the film comes out.
If you need a 3D TV … and hey, you have to be ready to buy the CARS DVD in 3D in November, right? 🙂 And remember a PS3 is SOFTWARE upgradeable FREE to play 3D Blu Ray DVD's.
Game Features
-Cars 2: The Video Game introduces the international training center -CHROME (Command Headquarters for Recon Operations and Motorized Espionage) that expands upon the film storyline.
-Choose from more than 20 different characters, such as Mater, Lightning McQueen and the newly introduced Finn McMissile and Holley Shiftwell, and train to become world class spies.
-Participate in simulated hazardous missions using high-tech gadgets to evade and impede adversaries.
-Perform maneuvers only Cars characters can do, such as backwards driving, air tricks, sidestepping to avoid obstacles, two wheel driving and more.
-Connect with World of Cars Online, a free-to-play browser-based virtual world based on the Carsuniverse, to gain rewards in the video game and then use them to unlock new items  in the virtual world.



metroxing

3 April 2011

Uncategorized


7 Comments