Home
»
Internet
,
Mattel Disney Pixar CARS
,
Retail
,
Uncategorized
TakeFiveADay – Text Us Anytime Via TextPlus4
If you're at a store and you see something interesting, we are now set up on TextPlus4 so you can snap a pic (with most smartphones) and just text to us … you can still of course email it to us at metroxing (at) gmail.com but there are a couple of texting options: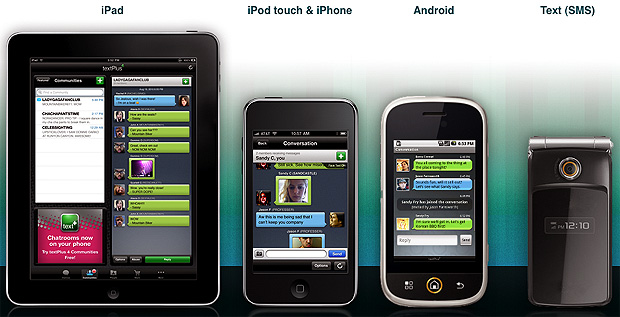 You can download TextPlus4 (it's free) – go to "CONVO", tap new and type in you want to message metro xing – and add me to your TextPlus4 phone number.
Then just send me a text or any photos via TextPlus4.
(NOTE THE SPACE between metro & xing).
TextPlus4 is nice as you can get a free phone number – which people can use to text you from ANY PHONE but you haven't given out your 'real' phone number.*
If you don't want to or can't access TextPlus4, you can text me at:
60611 with the subject: metroxing
(note – no spaces here)

Then when I answer you – you can send along any pics.
You can't include anything else in this initial text as you are going through from your carrier to TextPlus4 to me …
Keep in mind, dialing the 60611 every text counts as part of your service plan using the 60611 method – if you have unlimited texting, obviously you can choose either method but if you have a limited texting plan, then if you download Textplus4, any direct text via TextPlus4 does NOT count towards your "normal" mobile account limits.
Download TextPlus4 for iPhone.
Download TextPlus for iPad.
So send us your Black Friday shopping photos. Who's got the highest Target 9-pack cart stack?
* TextPlus4 offers you a free number from a random area code or you can choose a phone number in an area code you prefer, it's $1.99 a year – pretty reasonable.

metroxing

25 November 2010

Internet, Mattel Disney Pixar CARS, Retail, Uncategorized


7 Comments