Home
»
Mattel Disney Pixar CARS
UPDATE: Disney Stores 20-Pack Contest NOW ENDS TONIGHT! RESET
Don't forget, the Disney Stores new Toons 20-Pack giveaway NOW ends tonight at 10/31/2010 at 11:59:59 PST time.
Since on Saturday night, T5 went down for a while – to be fair, we're going to extend it another 24-hours so if you missed out, please enter or re-enter. The contest NOW ENDS 10/31/2010 at 11:59:59 PST.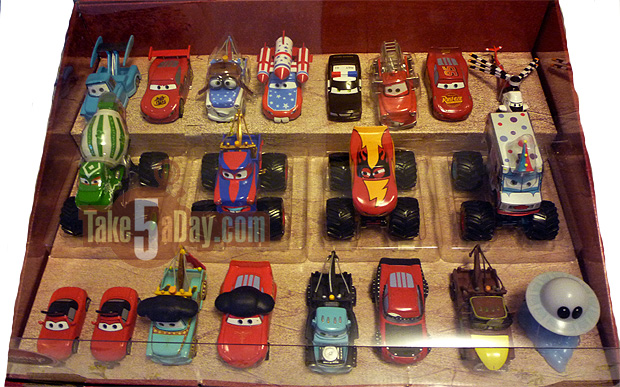 More photos and CONTEST ENTRY HERE.
To avoid confusion, I will SHUT OFF comments in this post – so you do need to go back to the previous post to enter – this is ONLY a reminder post. Thanks and good luck!
(Contest rules are also in previous post).


metroxing

31 October 2010

Mattel Disney Pixar CARS


No Comment