Home
»
Mattel Disney Pixar CARS
Spend a Day at Pixar: The Cartoon Museum Benefit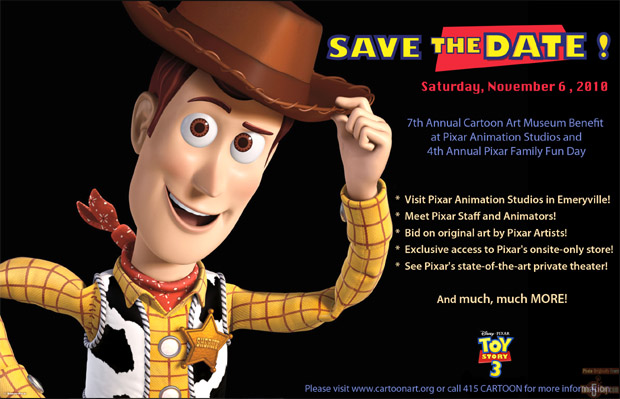 On November 6th, Pixar opens its doors to the general public to benefit the CARTOON MUSEUM in San Francisco.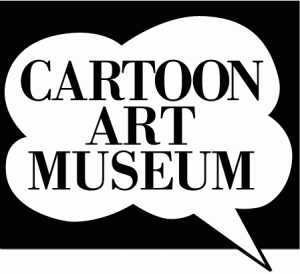 There are two tiers of tickets available.
THE FAMILY FUN TIER (1:00-4:00 PM)
The Family Fun Tier is designed for families to get a behind-the-scenes glimpse of the world of Pixar. Entry includes the chance to get up close and personal to rarely seen Toy Story art, sculptures, and other items from the Pixar archives and experience a gallery exhibition featuring stunning pre-production artwork from all the Toy Story features.
Family Fun Tier members will also be able to participate in a Silent Auction to bid on original and signed works by Pixar creators.
Pixar artists will be on hand to teach kids how to draw Pixar characters.
Finally, a selection of Pixar short films (including One Man Band, Lifted, Presto, Burn-E and several Cars Toons) will be showing in Pixar's state-of-the-art screening room in a continuous loop.
For this Tier, doors open at 1 pm. Tickets are $49 for an individual or $149 for a Family Four Pack, which includes entry for 2 adults and 2 children under 18 (or 1 adult and 3 children).
You can buy tickets for the FAMILY FUN TIER HERE.
THE VIP SCREENING TIER (11:00 am — 4:00 pm)
The VIP Screening Tier is designed for the biggest fans to help support the Cartoon Art Museum and to experience Pixar's state-of-the-art digital theater.
Entry includes access to everything from the Family Fun Tier plus access to Pixar's Studio Store where guests can purchase Pixar items at employee prices.
The centerpiece of the event is a noon time 3D screening that includes Day & Night, and the feature film Toy Story 3.
The screening will be hosted by Dr. Michael B. Johnson (Pixarian and CAM board member), who will lead a Q&A session along with several other Toy Story crew members.
The VIP Screening Tier also includes an offering of light lunchtime snacks, treats and conversation with the speakers and other Pixar employees.
For this Tier, doors open two hours early — at 11 am.  Cartoon Art Museum members can purchase tickets for the reduced rate of $149, while the non-member rate is $199. Save money and become a member of the Cartoon Art Museum today!  Reserved rows for ten are available for $1,500.  Treat your friends or employees to an evening of animated fun.
TICKETS for the VIP SCREENING TIER are available HERE.
Pixar Animation Studios is located in Emeryville, California.  Free parking is available on site.  Call 415-227-8666, ext. 300 for more information.
About the Cartoon Art Museum
Founded in 1984, the Cartoon Art Museum is the only museum in the western United States dedicated to cartoons and comics.  The Museum was started by a group of cartoonists and collectors who wanted to share their appreciation of this unique art form with the rest of the world.  The Museum is dedicated to the collection, preservation, study and exhibition of original cartoon art in all forms to benefit historians, cartoonists, journalists, artists, collectors and the general public.
So, if you live in the SF Bay Area, the kids and the kid in you will have a fun time but if you don't, you've got a month to plan for mini vaca to the SF Bay Area. The weather will be great and the rare opportunity to take a peek inside Pixar AND for a great cause.
I'm not sure they'll allow you to take pics but if you can, send us some pics after the event so we can all be jealous. 🙂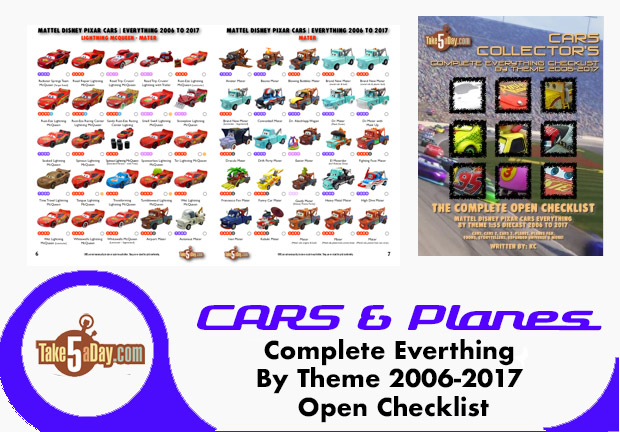 metroxing

5 October 2010

Mattel Disney Pixar CARS


17 Comments