Home
»
TV
,
Video Games
Buying an HDTV-Black Friday 2009
Just about every store including Drug Stores are selling some sort of HDTV this Black Friday and it's impossible to judge for you what size or price you are willing to pay … or of course, whether you want to pay extra for a brand name …
The BIG CHOICE is of course, plasma or LCD.
Plasma sort of lost out to LCD because LCD was able to hit the mythical resolution spec of 1,920 x 1,080 (pixels per inch) at a bigger, faster & cheaper pace. (Most high end plasmas tended to "top out" at 1,366 x 768. Two things to note about this – while mathematically, you are talking about 30% difference, the reality is that hardly anyone actually broadcasts in 1,920 x 1,080 – all cable & satellite signals are COMPRESSED and while there might be one or two over the air (local) stations broadcasting in 1,920 x 1,080 – that is ONLY if the programming was recorded at that rate … in other words, it's like the gas mileage they promised you on the sticker. It's a theoretical possibility just as in the movies, there's always parking in front of the building.
LCD does offer two advantages over plasmas, it uses less electricity and it can be hooked up your computer as it's essentially a ginormous monitor. These two "features" in addition to the spec "race" was enough for LCD to win out.
Plasmas generally offer a "richer" color and do not problems with the "refresh" rate or the "response rate" – covered below.
The number of plasma TV manufacturers is dwindling so that's why a lot of the Black Friday deals offer plasmas as this will probably be the last big year of plasmas – though they are clearly not going to disappear, most plasma makers will probably switch to OLED (the next format coming).
There are two more obscure specs to 'note' but not necessarily place an enormous weight on them but they are considerations …
They are fairly straightforward. "Response rate" is how fast your screen can "respond," to changes in the image. Plasma does a better job with this and its spec is not a consideration. Plasmas won early favor over LCD with gamers for this combined with its refresh rate … there was "no lag." The 2009 high end LCD TV's have negated any advantages that plasmas had – again, why LCD is now 80%+ of the TV market.
However, I noticed that some of the Black Friday HD's definitely have 2007-2008 specs in terms of its response rate and refresh rate.
If you're not a gamer nor an avid sports watcher, it's not going to make a huge difference but if you are – it's worth noting …
Look for a response rate lower than 6 ms (milliseconds).
Look for a refresh rate of 120 MHz (the 2009 models tend to be 240 MHz) but a lot of the Black Friday offerings have gone back to 2007's 60 MHz … again, it's not the most important criteria but worth noting – if the savings are huge over what a 2009 model pricing – that might be an acceptable compromise for you but if the savings are $50, then you might be compromising too much.
The bottom line is that you have to decide how much TV you'll be watching out of this thing and under what conditions. If you are just looking for an HD as the third set, the price might carry 99% of the weight – or if you're mostly playing games like Wii bowling, the refresh rate is not going to make much of a difference but if you're looking for a main TV and you'll be watching a lot of it, then you might want to give less weight to the price but also to other specs … just as if you're going to be going camo to play Modern Warfare 2, you don't want price to be the overwhelming factor.
The other specs like Dynamic Contrast Ratio is pretty much a number they came up in their own labs so you can safely ignore those.
If it comes down to similarly priced choices, the more connectors the better – once you decide on a size & Black Friday price, then look around to see what others like it are seling for – spec to spec … but keep in mind, how much time will you be spending in front of this set and your needs. If you only watch TV infrequently and don't need to play fast twitch video games, then price can be 99% of your criteria but if your needs are greater, spend more time checking out the main specs …
You should also read this CNN article about how many of the Black Friday deals (electronics) are built to what the retailer wants to sell it for – and the features/components that are "taken out" unlike the rest of the year when they make something for general sale.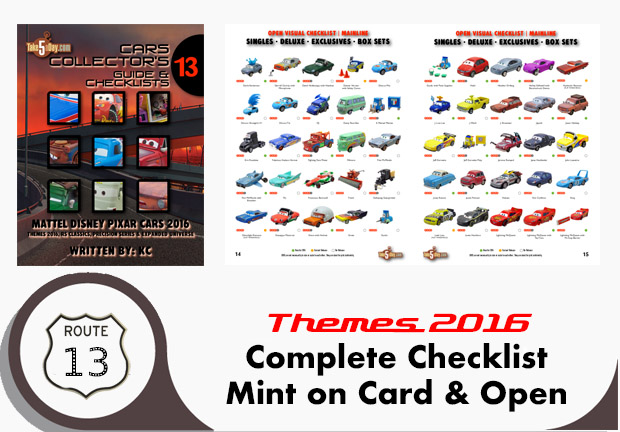 metroxing

25 November 2009

TV, Video Games


19 Comments