Home
»
Mattel Disney Pixar CARS
Mattel Disney Pixar Diecast CARS: Jason P. Customs + Contest!
Jason P has been making and selling customs for a while – that is obvious as you scroll down to check out his artistry and fun but first, as we all know, Nathanial B. created the TakeFive Racer out of thin air – from a blank-stripped Piston Cup racer, he brought it all to life …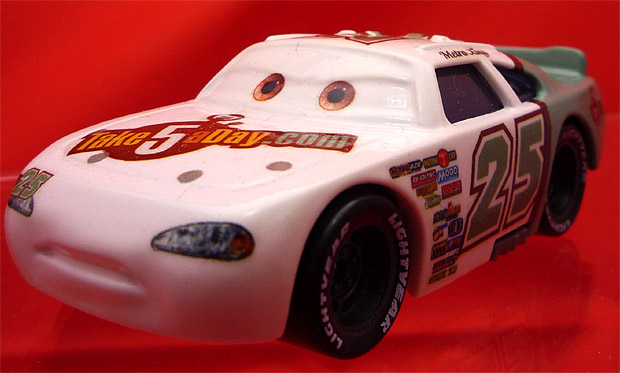 All I did was supply the logo … and then a few weeks ago, Nathaniel B. unveilved the amazing TakeFive Hauler project – sheer perfection and Jason P. jumped into help …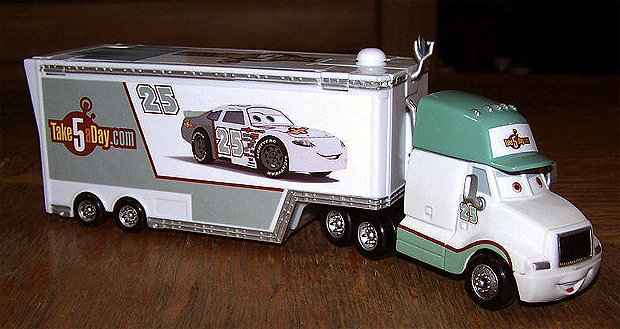 Taking the Take Five Piston Cup racer and animating it.

In the words of Luigi, "I cry."
Artistry and poetry is all I can say to Nathaniel & Jason. It takes a true artist to make it seem alive and as if it's in motion – amazing and thanks for sharing your talents with us here!
But this is Jason's post – I know some of you are privileged to owns some of his customs art but for those who haven't seen his work …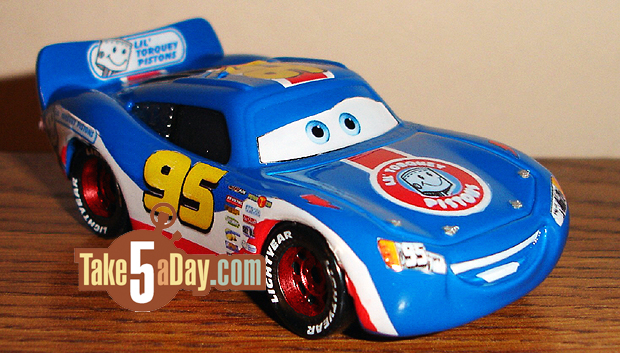 McQueen sponsored by Lil Torquey Piston – funny & great!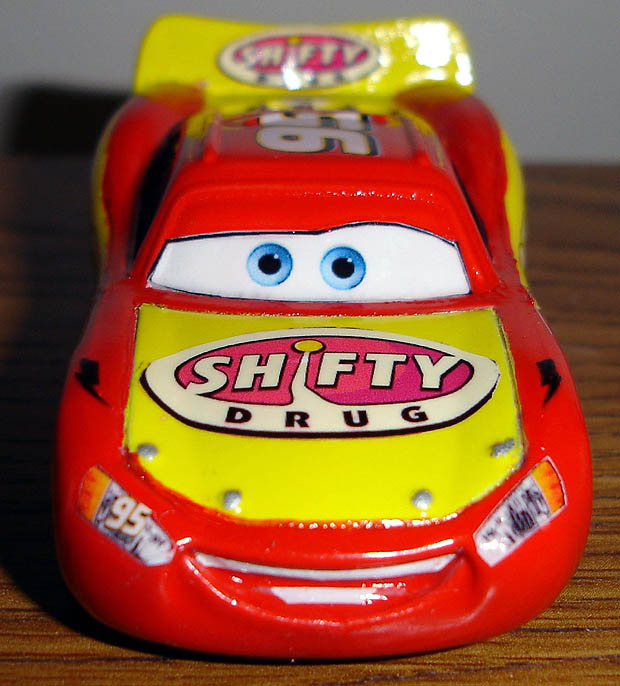 Speedway of the South with McQueen as every sponsor CAR?

Classy & cool … minty …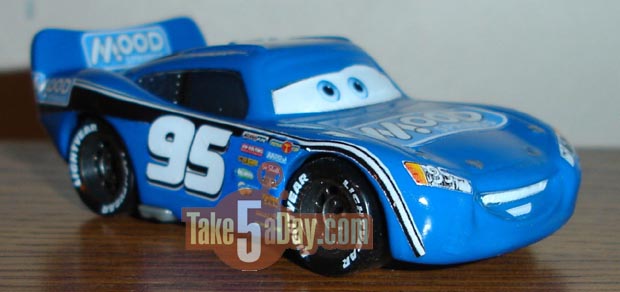 I'd spring for this …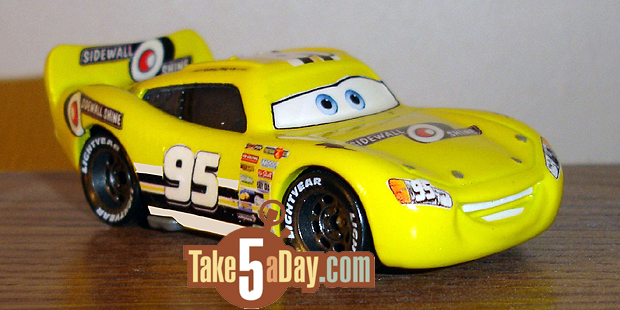 What you didn't get this one when TRU ran out of regular Sidewall Shines? JUST KIDDING! JUST KIDDING!
And of course, if there weren't a CARS2 movie coming, these would definitely be top of everyone's list …
NASCAR CARS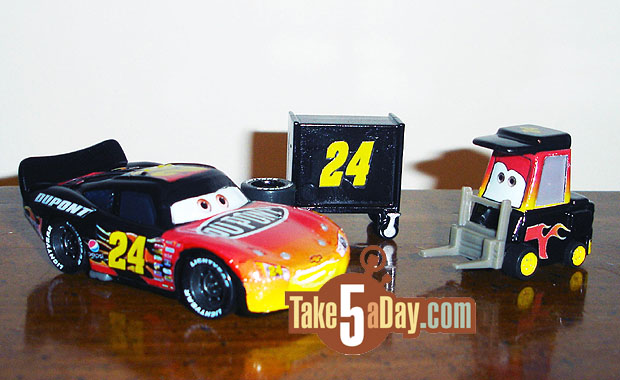 I like the tiny stripping on the Pitty – nice …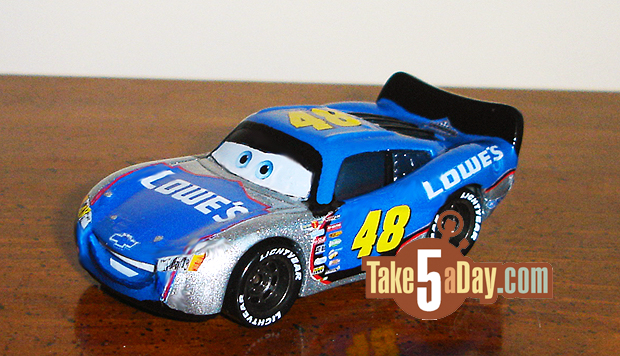 Nice & chromy …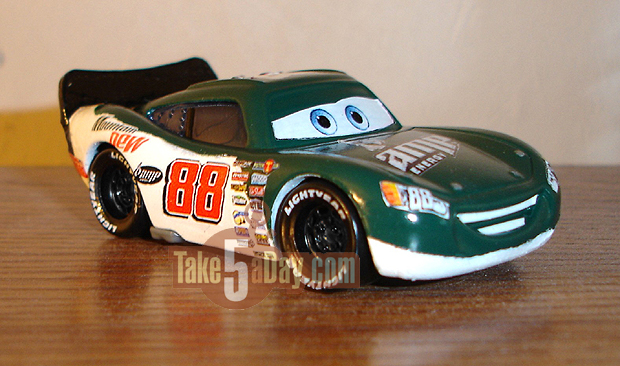 With of course, the frowny-angry variant version 🙂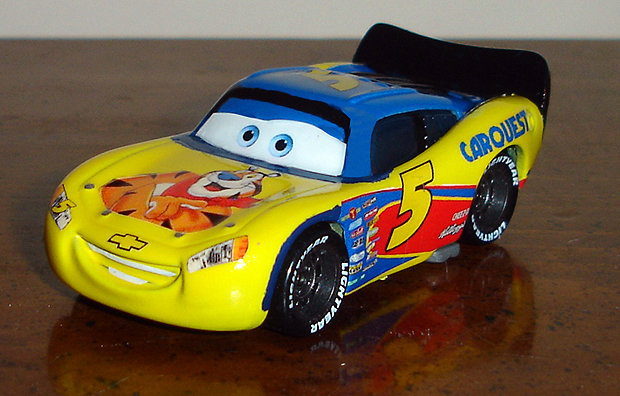 Nice!
And if you missed out on the original Blu Ray McQueen – your own custom Blue McQueen.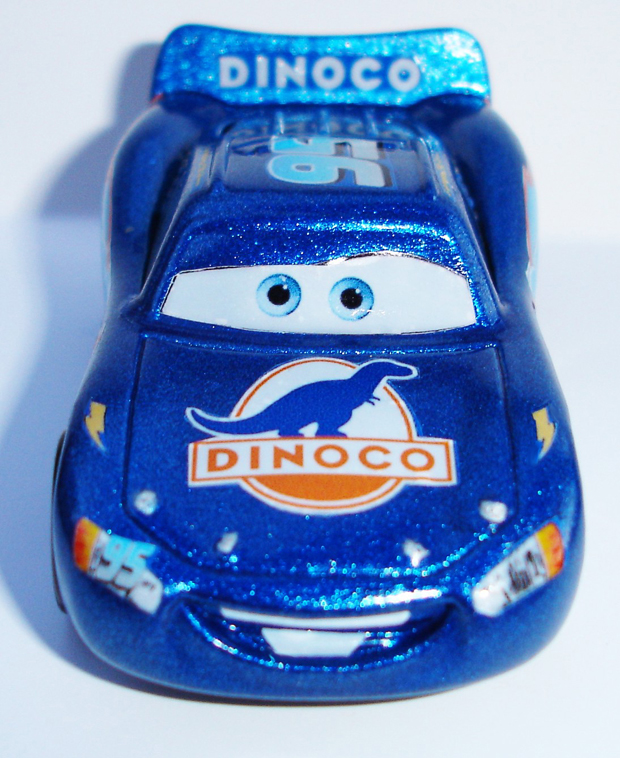 And of course, I guess you aren't initiated into the secret customizers club without a secret handshake & the Apple Team 🙂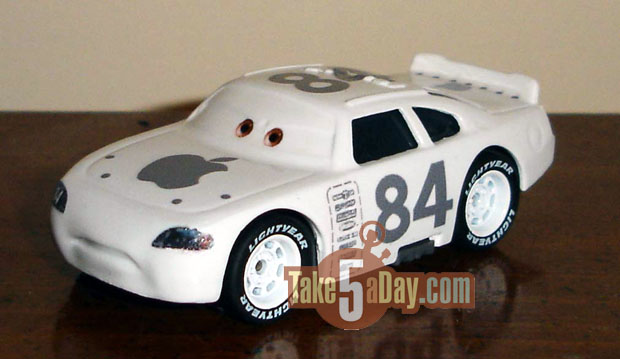 And the team …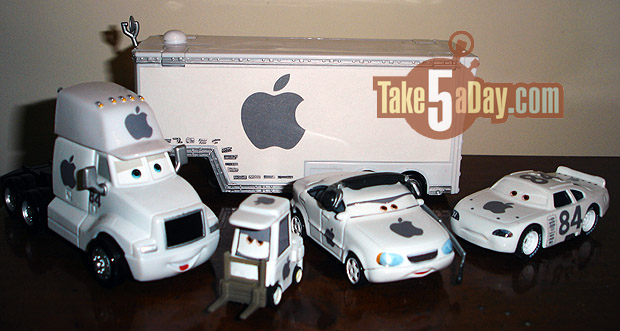 These are all one-of-a kind so I think you have to order and he'll make one for you? In any case, be sure and email Jason directly for details … and if sharing his art with us wasn't amazing enough …
He wants to say hello to Take Fivers by giving away this incredibly generous PRIZE PACKAGE!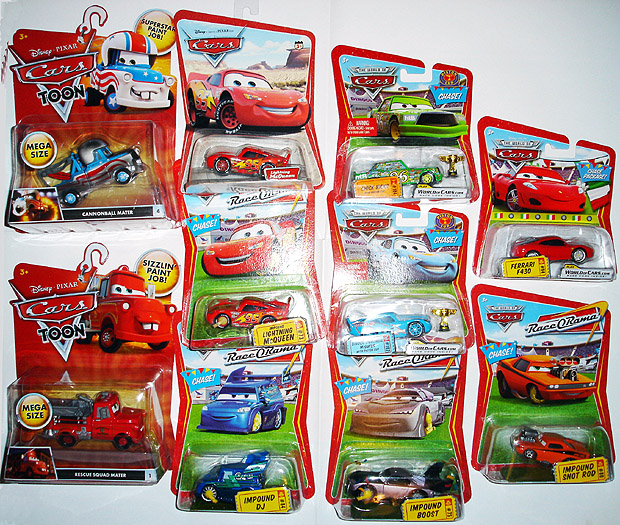 WOW, huh?
Sure beats my giveaway of a Lightning McQueen card glued to a toothpick. Can't believe no one entered that one.
So, to win this fabulous prize package so generously donated by Jason P, here are the contest rules.
Contest starts now and runs until next Saturday, October 3, 2009 11:59 PM.
Your entry must say CONTEST ENTRY and below list a custom CAR you would like to see.
You may enter once every 12 hours or so …
Jason P will select his 5-10 favorite custom car entries and then we'll have a random drawing of the 5-10 choices that he finds interesting, amusing, or catches his eye.
If there are "duplicates," then the first entry by time stamp (in the comments) counts first though it's entirely up to Jason which 'custom car idea' he decides is worthy to make the list and who knows, he might choose 2 very similar ones or not … since he's giving away a great package, your custom car idea must be equally good but I have no idea what he might favor :-). Jason is free to leave hints if he so chooses 🙂
So, welcome to TakeFive, Jason and thanks for gracing us not only with your great art and a great TakeFive racer but also your generosity in a great prize package.
Thanks!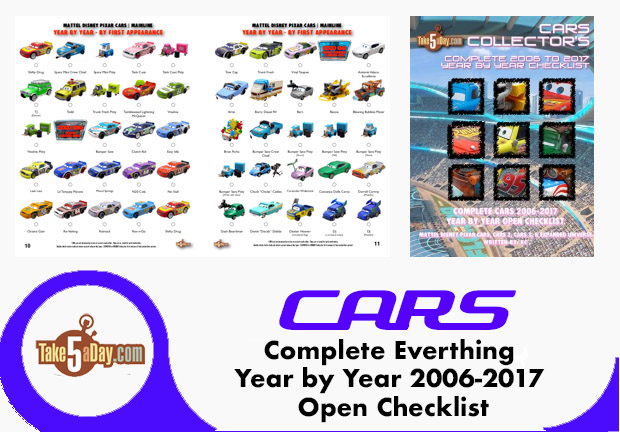 metroxing

27 September 2009

Mattel Disney Pixar CARS


446 Comments