Home
»
Disney Pixar CARS 3
,
Mattel Disney Pixar Diecast CARS 3
Mattel Disney Pixar CARS Diecast: Sputter Stop Variant – Not a Variant
Sputter Stop returns for the 2nd year in a row but as a 2-pack now with Gaspirin which has not been released in a while.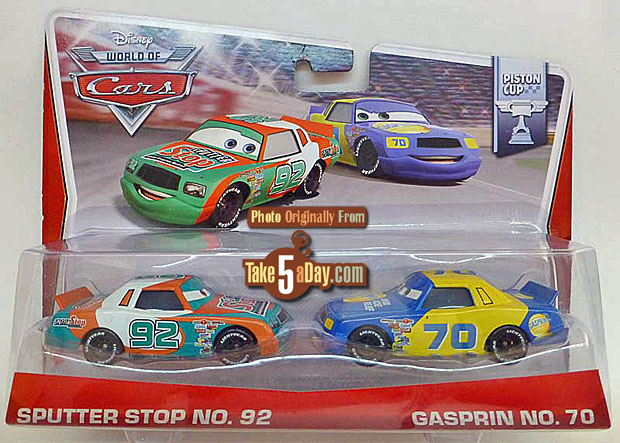 "John H." sends along a slew of photos.
From his photos, his Sputter Stop looks like a variant but in my comparison of 2008 to the new one, it looks more like a production error.
The orange of Sputter Stop is darker which does not necessarily make it a variant as there are always some variation in mass production items. My 2008 matches the my new 2014 unopened Sputter Stop 2-pack.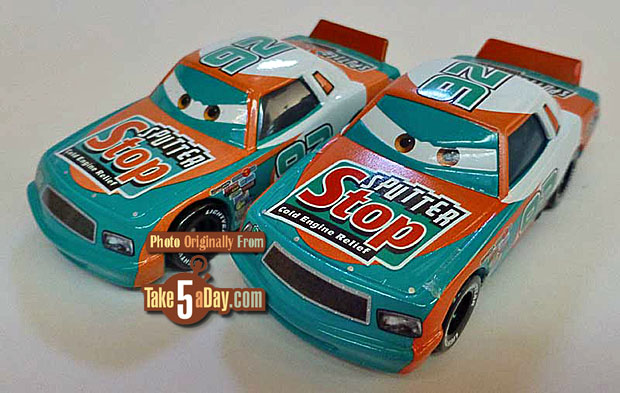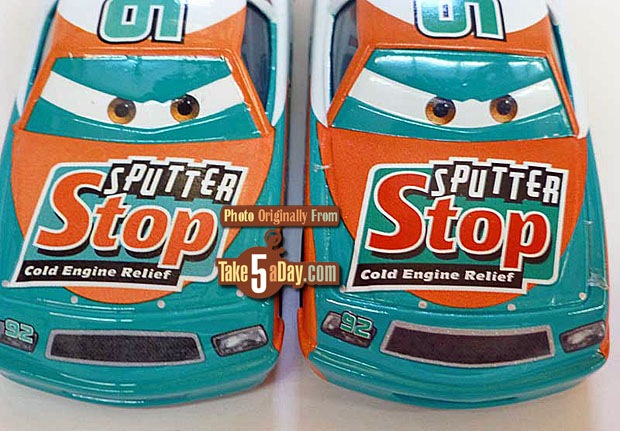 And yes, on his it looks like they simply applied the grill upside down.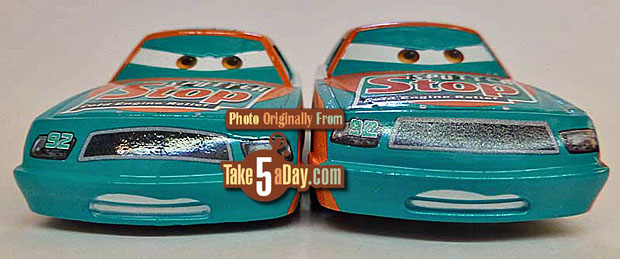 But there is another production variance – John H. says the new Sputter stop is taller.


Since this series of photos is from "John H," and not in my hands, there is obviously a height difference – just as the newest Sheriff is also different height from the earlier releases.

I have the 2-pack and the single from Themes 2013 but they are unopened and my eyeball comparison of my last opened Sputter Stop (2008 launcher?) look about the same height-wise and my unopened 2014 grill is applied correctly.

This might be a new mold. There are only three parts that would affect the height – the diecast body, the plastic base chassis and the axel/tires. Since it seems unlikely they would mold different axel/tires and since Sputter Stop is only 1 of 3 main body shapes for the "other" Piston Cup racers, it would seem the difference is in the base/chassis.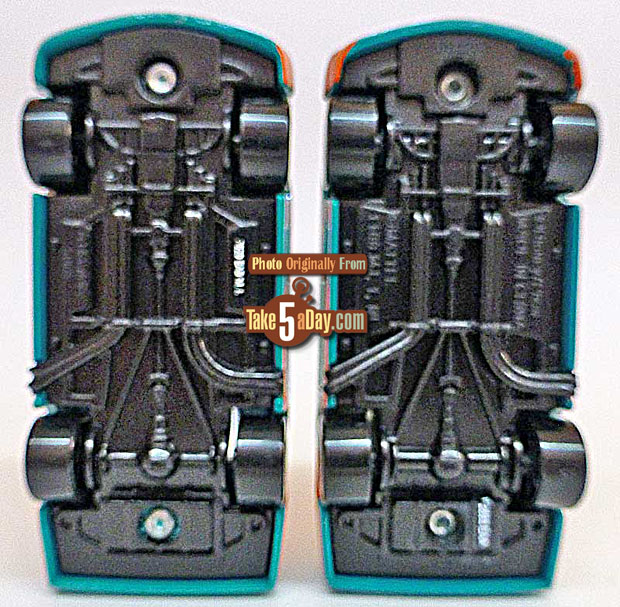 So, presuming the base/chassis is the reason, maybe it's not riveted in correctly? So, for now, I'll just say that the one John H has is an error- especially with the upside down grill also.
Also note, in racing terms, I think you want your car as low as possible so this new version will pretty run last, right?
But if you have Sputter Stop's open – let us know what you think. I also did not break out my Sputter Stop from the MSOS set which I presume matches up to the regular releases through 2011 (launchers). So, the question is whether the return of Sputter Stop last year matches up to this one height-wise.
Thanks for the great photos, "John H."


metroxing

8 January 2014

Disney Pixar CARS 3, Mattel Disney Pixar Diecast CARS 3


7 Comments