Home
»
Disney Pixar CARS 3
,
Mattel Disney Pixar Diecast CARS 3
Mattel Disney Pixar CARS: Trike Feldman – Cute But Strange
Trike Feldman is the earliest in-season CHASE CAR. "John H." sends along detailed photos.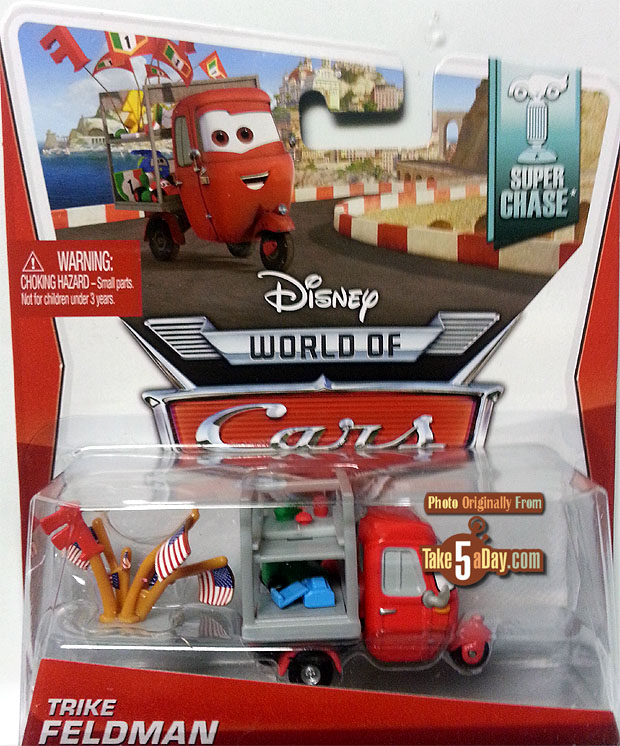 As noted before, you'll notice they swapped out the Italian flag for an American Flag.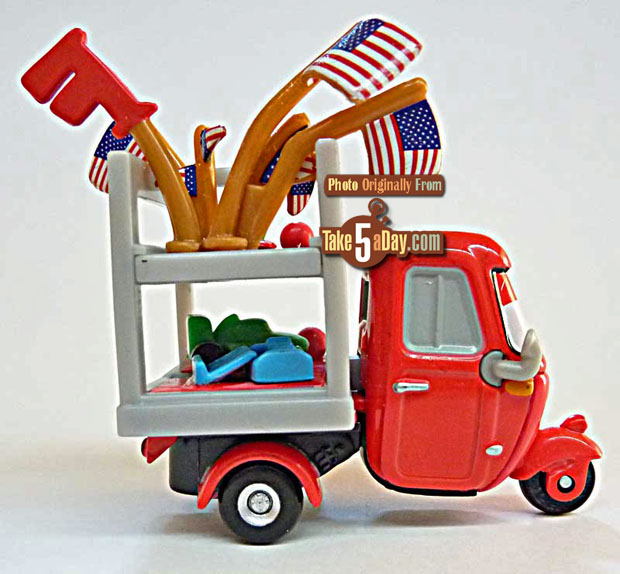 Most of the other "souvenirs" sold by Trike are more lumpish than actual items.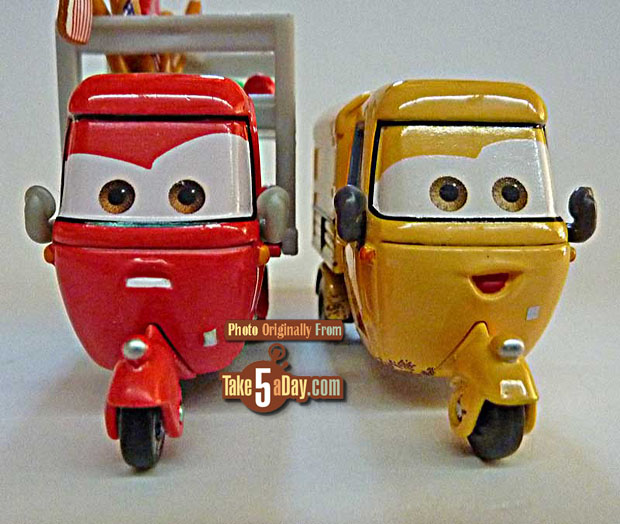 Trike and Sal Machiani – Trike seems to be a repaint with a new back "cab."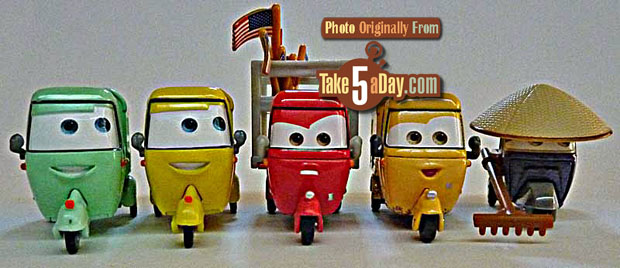 With the two Disney Store "Apes." I did not realize the Disney Store ones are essentially the same size.
Next to Zen Master Pitty (with mustache).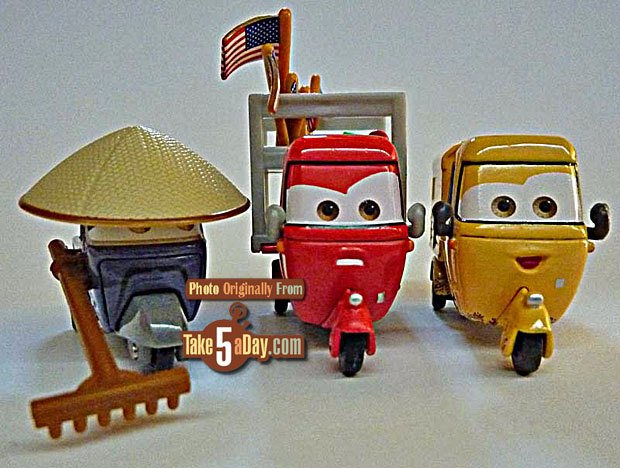 Remember the later releases came with it proper mustache.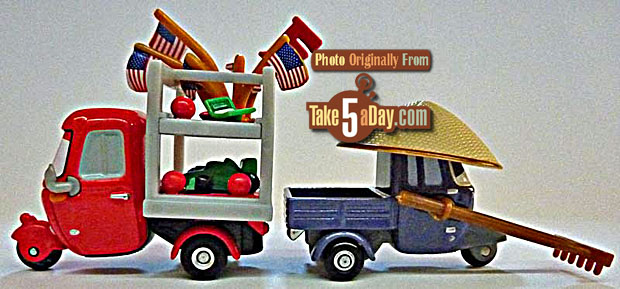 The back 'cab' is attached by a screw so easy to remove and make your own custom.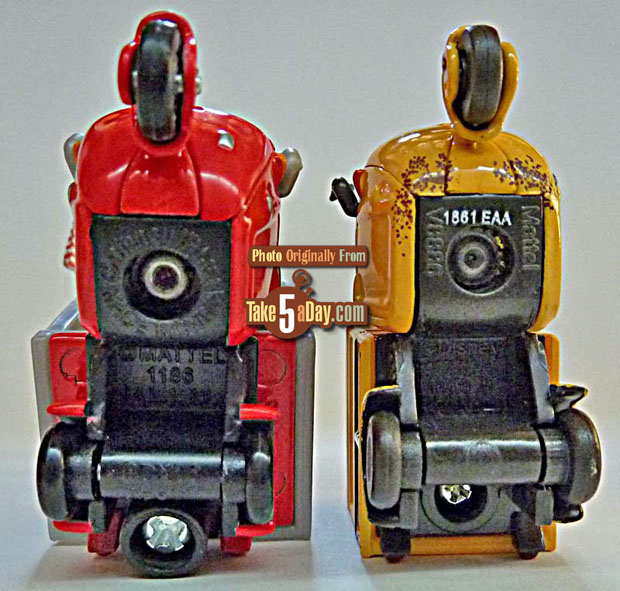 "John H." also sends along photos of Mater crashing into the other Francesco souvenir stand.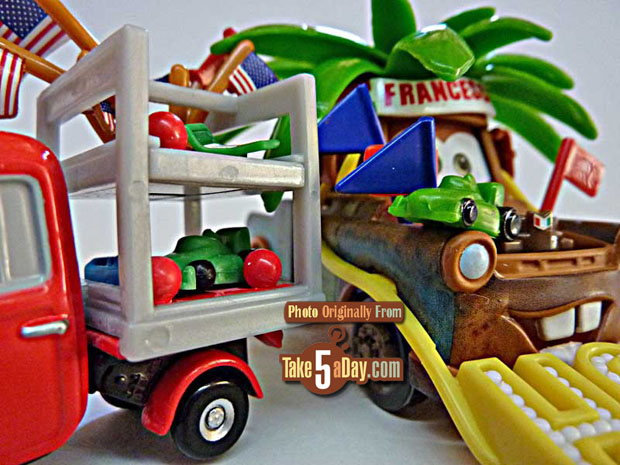 Thanks for the great photos, "John H."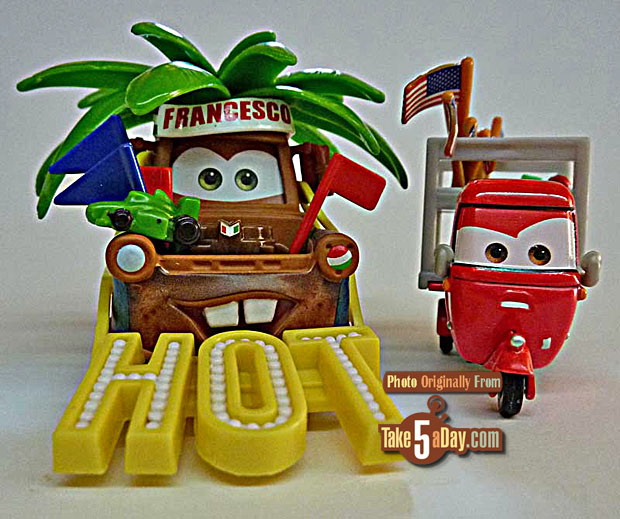 Here is his only scene from CARS 2.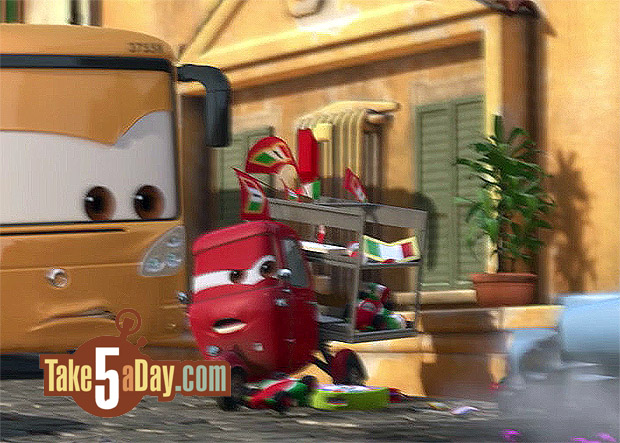 Though I suppose you could argue since the Super Chase release is of a Souvenir sales truck with American flags (clearly NOT THIS GUY), they could still release THIS souvenir vendor selling mostly Francesco gear (what is that round green thing?) … I would also note that Trike Feldman does not exactly sound Italian. 🙂 Clearly his American cousin he called in to handle the overflow business.


metroxing

31 December 2013

Disney Pixar CARS 3, Mattel Disney Pixar Diecast CARS 3


9 Comments