Home
»
Disney
,
Disney Pixar CARS 3
,
Mattel Disney Pixar Diecast CARS 3
Mattel Disney Pixar CARS: Chauncey Fares, the London Taxi Arrives … and The Meter is RUNNING!
Well, since a Big Mac Combo Meal costs about $9 in London and this nice house will cost you about $40 million – what's 20-quid between friends for a ride with Chauncey?
"Craig K." sends along pics of the latest Target 7-pack – London Race.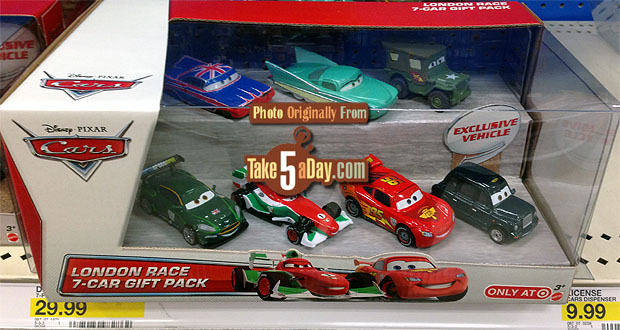 Well, if you turned 2-years old today and got your first box set of CARS – SCCCOOORREE!!!
But for everyone else – I think this can be best described with a UK English swear word that's okay to shout in the US as we don't really know it's true meaning … like dog's bollocks? Any others come to mind?
So, a ride in Chauncey Fares is like a ride from the airport … $29.99 or if your Target deems you upper middle class – $34.99. Maybe it's $39.99 in CityTarget's …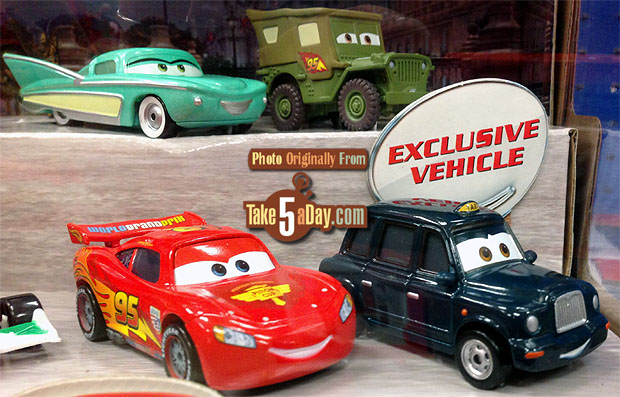 AND you/we/the huddled masses don't even get a unibody Lighting McQueen but a TWO PIECER from 2011 – the oddball edge windshield.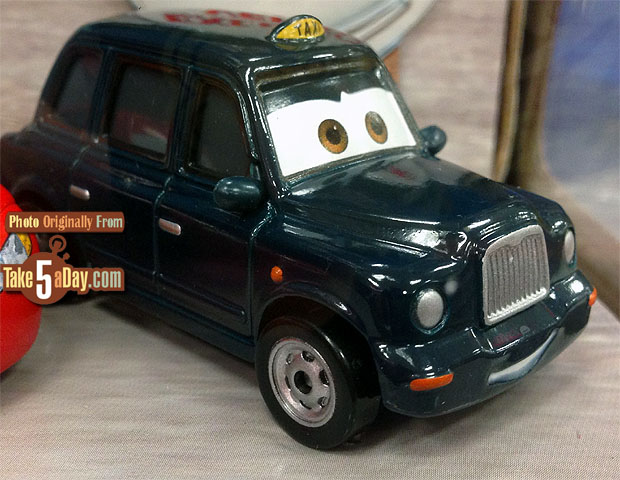 So, Chauncey Fares looks nice – solid diecast metal but $29.99 or $34.99 is a bit spendy on ONE diecast.
Well, UK Ramone is making his second appearance so if you missed him in the first box set … and Race Team Sarge is not available as a single in 2013 so the glass is 1/5 full if you are the eternal optimist … are you not entertained?
Thanks for the great pics, "Craig K." – we can certainly see what we are getting into.
GotFrank would like us to write to Matty Mattel, the Taxi Commission about …


metroxing

21 June 2013

Disney, Disney Pixar CARS 3, Mattel Disney Pixar Diecast CARS 3


9 Comments