Home
»
Food
What's the Next Flavor of Oreo?
If you guessed watermelon, you are right!
Yep, watermelon flavor Oreos.
This might be a Target exclusive but don't hurt me if I'm wrong.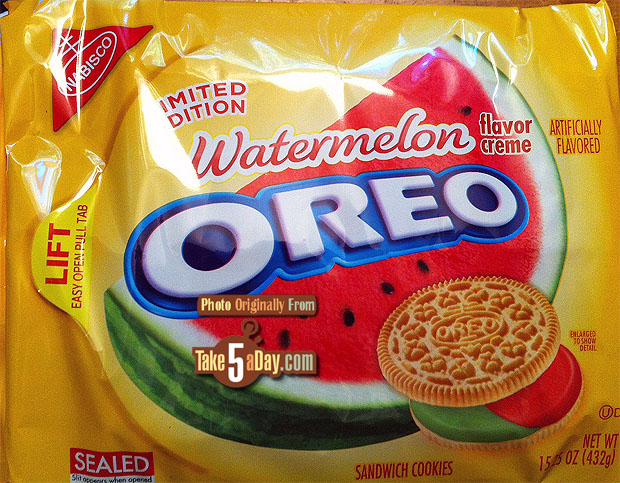 I didn't bother to photograph the open one as it looks exactly like the photo of the cookie on the cover.
Yes, it takes like watermelon and no the green part does not taste like the rind.
But ultimately, it's not particularly satisfying – just like watermelon gum does evoke the taste but your brain says – where's the rest of the cascading liquid and mouth feel that only a cold watermelon on a hot summer day tastes and feels like … so this works if you're on Mars and thinking about being back on Earth but otherwise, fairly pointless.
So, it tastes fine but it's like ice cream candy. It's not ice cream.