Home
»
Disney
,
Disney Planes
,
Disney Store
Disney PLANES: Echo & Bravo – Your Wallet Danger Zone
The Disney Store has some super nice McDonnell Douglas* F/A-18 Hornets PLANES characters – Bravo & Echo.
* McDonnell Douglas is now owned by Boeing.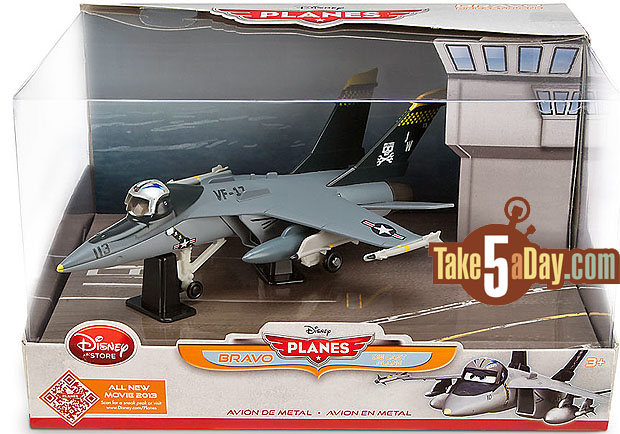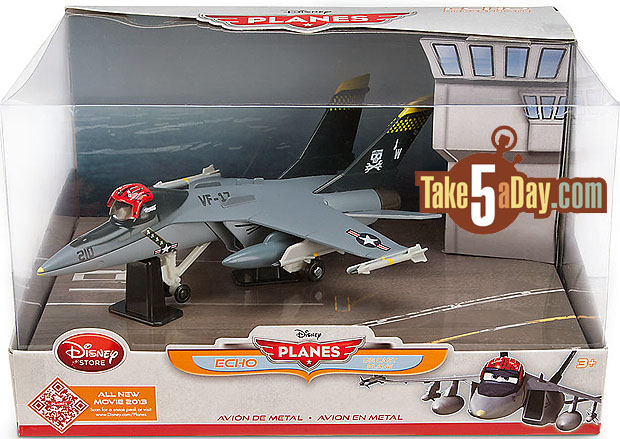 "John H." sends along great pics and all the useful scale info.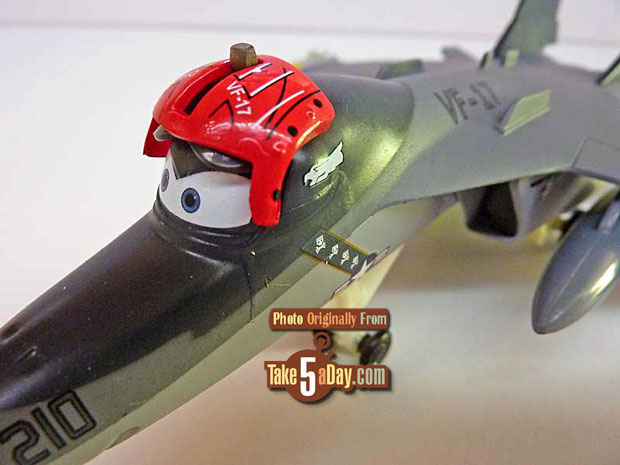 Real – Boeing F/A-18E Super Hornet
Length: 60 ft 1¼ in (18.31 m)   = 721.25″
Wingspan: 44 ft 8½ in (13.62 m)   = 536.50″
Height: 16 ft (4.88 m)   =     192.00″
(if someone made a 1:55 scale Boeing F/A-18E Super Hornet)
Length: 13.11″ (twice as long as Disney store model)
Width: 9.75″ (1/3 wider)
Height: 3.5″   (a bit taller)
Disney Store model dimensions:
Length: 7.5″
Width: 6″
Height: 3″
DS Model ratios are:
l=1:96 scale
w=1:89 scale
h=1:64 scale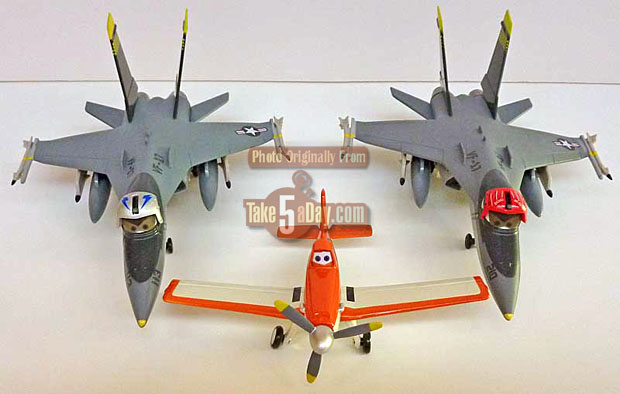 So while they are a little shorter than they could be – dimension-wise, it looks pretty good.

Solid diecast metal – of course, some plastic parts like the landing gar, wheels and missiles. Also the wheels turn and visors go up and down.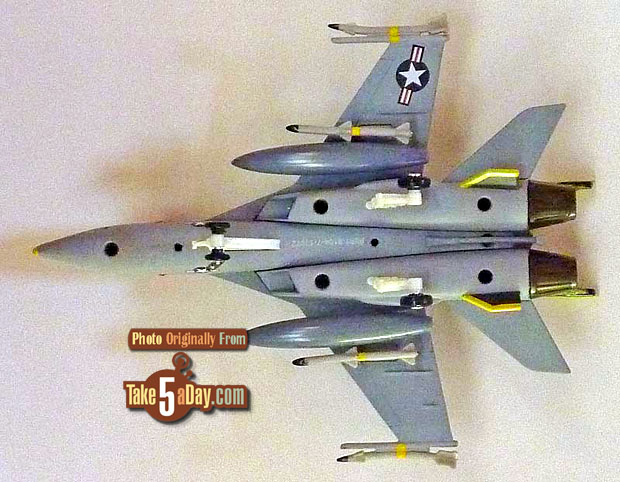 Yep. Danger Zone for your wallet. Good luck getting that song out of your head now. 🙂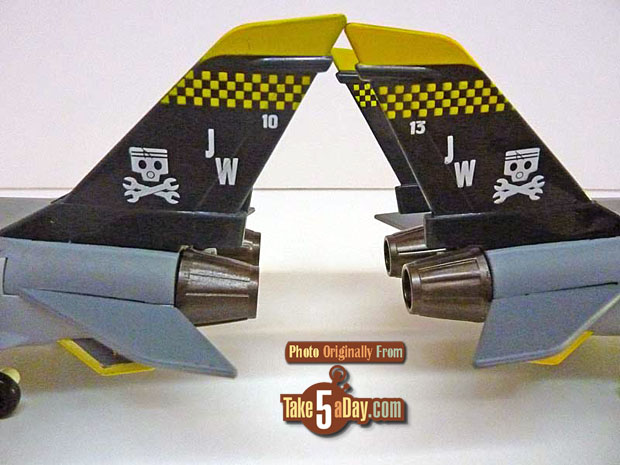 If you want a slightly longer version, the Disney Store has Lights & Sounds ones that are about 13″ in length – so if you want 1:55 scale, these are it!
They are pretty cool looking though unlike the regular deluxe versions – these are plastic.
So, that's the trade off, scale to CARS and plastic or diecast metal but scale closer to 1:96.
Echo Lights & Sounds (plastic).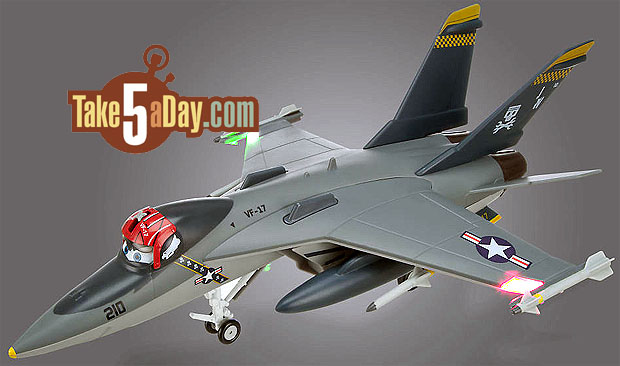 Features of the Lights & Sounds versions – Speaks 11 phrases, Motion activated revving sounds, Two spring loaded bombs, LED lights, Retractable visor, working wheels.
Bravo Lights & Sounds (Plastic)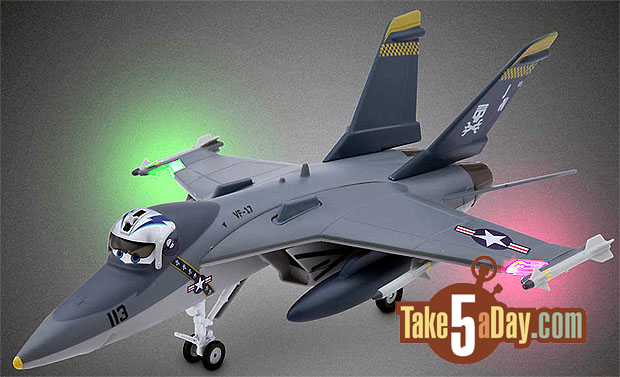 Thanks for the great pics, "John H."
You can check out the rest of the PLANES line at the Disney store here.

metroxing

17 June 2013

Disney, Disney Planes, Disney Store


5 Comments