Home
»
Disney Pixar
,
Disney Pixar CARS 3
,
Mattel Disney Pixar Diecast CARS 3
Mattel Disney Pixar CARS: Target Canada Update
As more Target Stores open in Canada, there were high hopes they would get a full and sparking new CARS in the toy section … well, the toy section is sparkling new …
Maureen (MoMcQueen) sends along this report and photos …
Like most retail-deprived (depraved?) Canadians, I had been waiting in breathless anticipation for the Target stores near me to open. 
Today was the day they did.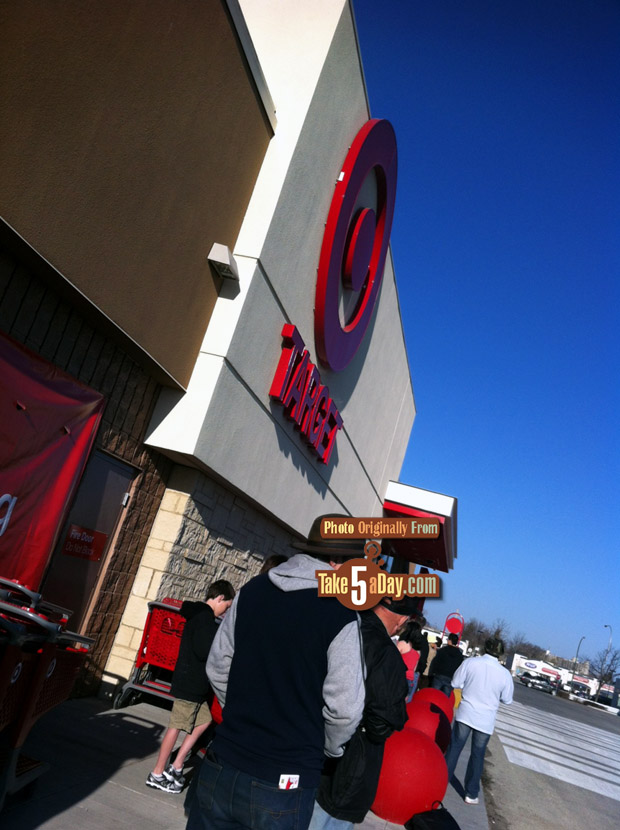 As I stood in line at 7:30 am with about 100 other people this morning outside the Southdale Square Target in Winnipeg, Manitoba, waiting for the ceremonial swoosh-opening-of-the-doors, I dared to mentally pack and unpack my yet-unheld shopping basket. Would I sacrifice space for multiple cases of the Exclusive to Target four-pack containing Mama Bernoulli that I was sure to find for all the 2013 card Rip Clutchgoneskis that MUST be waiting for me? Or the other way around?
Doors open, we enter in a polite, orderly fashion because we are Canadians, after all. Once inside though, all bets are off, and I dash to the Cars section. Behold, its beauty! Untouched by the hands of mere mortals until this very moment!! I am the first person to arrive in this most hallowed section of the toy department!!! 
But wait…. there's nothing here. 
Okay, that's an exaggeration. I found: 2013 Oversize Case C which our Walmarts had six weeks ago; 2013 Case B Two-packs (I took the Tubbs/Trunkovs and one each of the Holley plus Mater, and Sally with Table and McQueen packs because I don't have already them); Micro Drifters released last summer; Stunt Racers, boo, and…. Cars 2 cards with no one past Max Schnell. MAX SCHNELL. Although not the side-cut Porto Corsa cards so there must be some glimmer of hope. Plus a few Micro Drifter tracks below. But no mainline 2013 Cars, none. This is a brand-new store; should it not be filled with brand-new stuff? Nothing Exclusive to Target at all.
So, instead of emptying my wallet on Cars, I took my frustration out on the Retro series Hot Wheels. Well-played, Mattel. 
There's a second Target store that opened today just a few more kilometers away that I plan to investigate tonight. We've such a Cars drought in Canada, I hold no hope anything will remain by 8 pm. I'll keep you posted.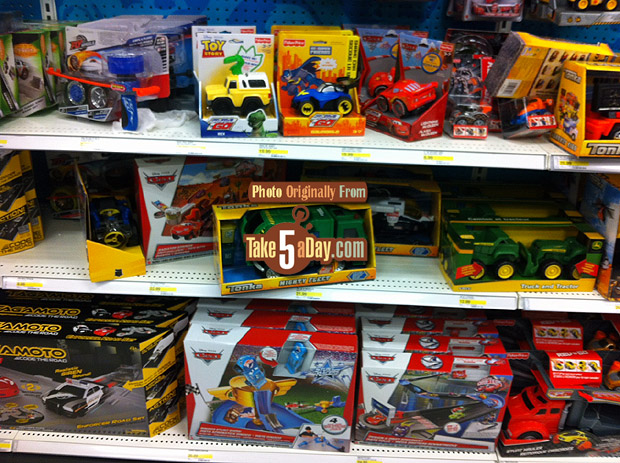 I did go to the other new Target tonight and, just as I suspected, there were NO oversize Cars or two-packs. They had the same lame Cars 2 characters.
In fairness to Target, our Walmarts and Real Canadian Superstores (a big box grocery chain) have not gotten anything that might resemble new stock for at least the past month. They are still picked clean from the last time I was in each one (and bought everything good). Toys R Us FINALLY got a case of Radiator Springs about 10 days ago but all that remains now is about a dozen Bug Mouth McQueens and two Yellow Ramones. I left those behind. The majority of Cars at our TRU are Cars 2 and side-cut Porto Corsa cards at that. Yeah.
If the 8 am Target pic comes through on this one, you'll also see the 8 pm shots of the other Target. It's like BEFORE and AFTER except the weight loss is all the good Cars.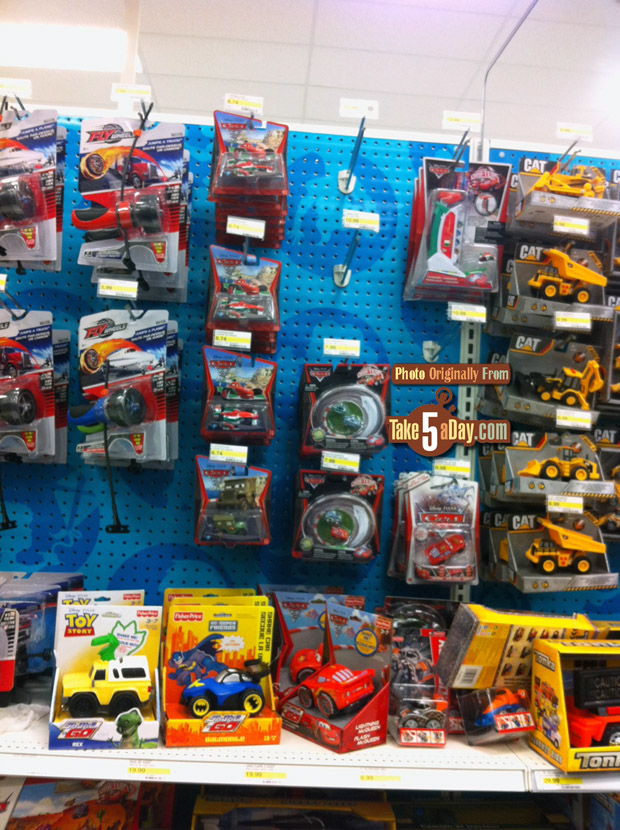 Thanks for the report and nice photos, Maureen (MoMcQueen) – at least you got a few CARS but sad to hear it's not like Christmas … guess there are a few more cases to get rid of in the warehouse … she says she'll try North Dakota next – good luck!


metroxing

11 May 2013

Disney Pixar, Disney Pixar CARS 3, Mattel Disney Pixar Diecast CARS 3


9 Comments