Home
»
Disney Pixar
,
Disney Pixar CARS 3
,
Mattel Disney Pixar CARS
Mattel Disney Pixar CARS: Easter Micro Drifters
"John H." founds these at Ralph's (the supermarket).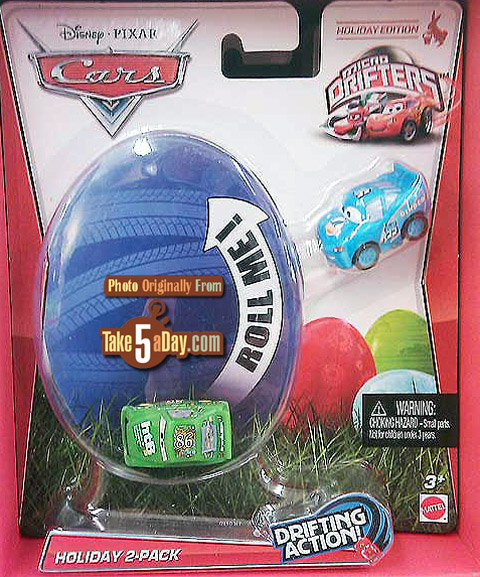 The egg shaped "try me" for rolling the Micro Drifter around is a nice touch … and I like the Easter bunny in the corner making it official.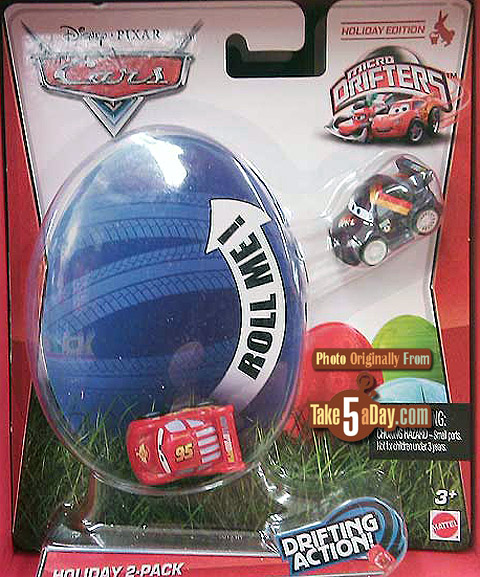 They're not any cheaper per CAR than buying them in a 3-pack and these have all been released.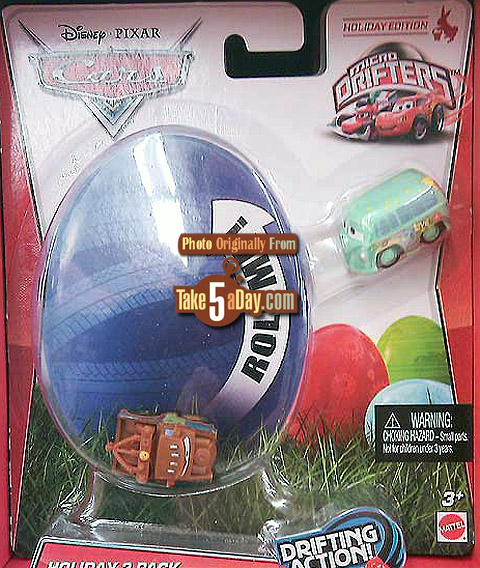 So, I'm sure there will be some sales for kid's baskets but this POP display holds 75 cards – I think it's a little overly ambitious at $4.49 to $4.99 …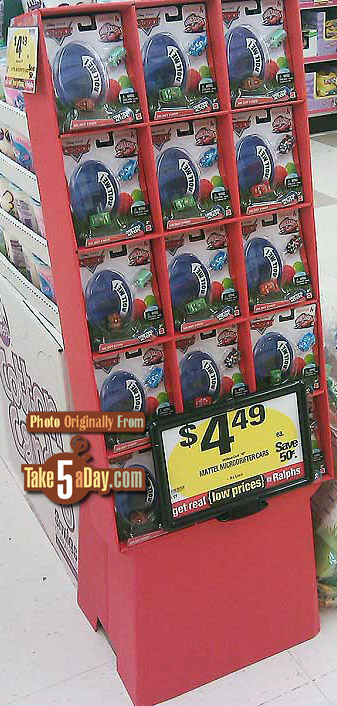 "John H." (Cynically? Smartly? 🙂  ) adds that "Valentine's items in the same store are now 70% off. On April 1st these will $1.50 a pack."
(Easter this year is March 31, 2013)
On the other hand, there is no limit so somebody might grab them all up … well, anything is possible.
There's also a Disney Princess POP dump that should do better? Is there a CHASE ARIEL in there?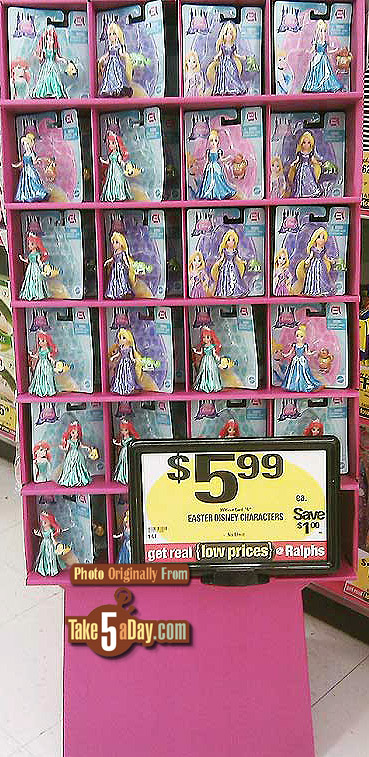 Thanks for the great pics, "John H," so if you're grocery shopping and need about 75 Micro Drifters in Easter packaging, look around – hurry before it's too late and they're all gone … and remember, if you buy all 75, Ralph's will throw in the dump bin!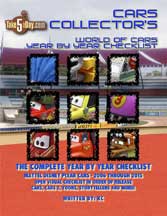 metroxing

26 February 2013

Disney Pixar, Disney Pixar CARS 3, Mattel Disney Pixar CARS


3 Comments