Home
»
Disney Pixar
,
Disney Pixar CARS 3
,
Mattel Disney Pixar CARS
Mattel Disney Pixar CARS: Micro Drifters Macro Traffic Jam
"John H." understands the proper way to play with Micro Drifters – giant fistful's of them …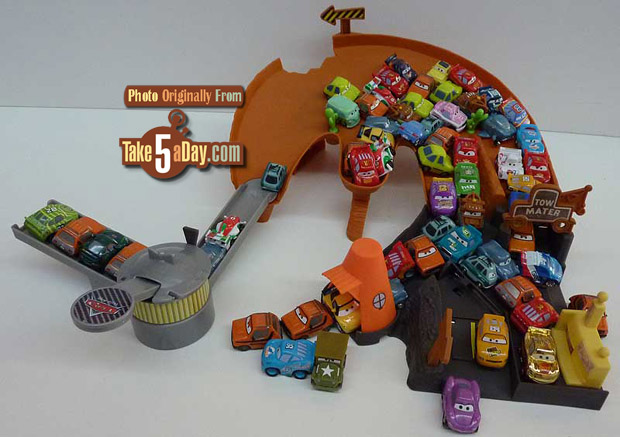 Shakopee has nothing on Radiator Springs Crazy Days – maybe they need a second hotel.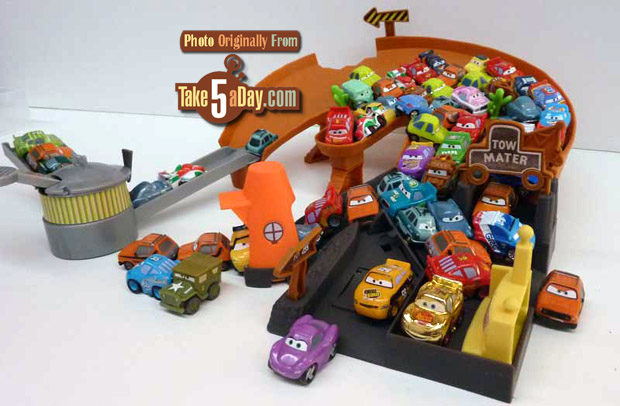 Or LA traffic 3 AM on a Wednesday night. Particularly realistic are the random CARS going sideway, just like the real freeways in LA.
Pardon me, 'Scuse me, Pardon me, pardon me, 'scuse me, pardon me, pardon me …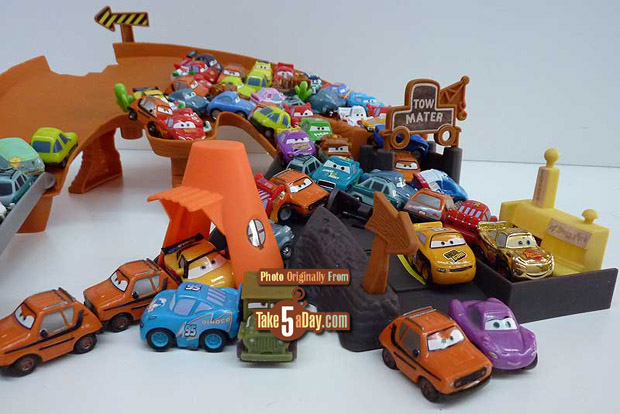 I told you orange Gremlin Days would be a big hit!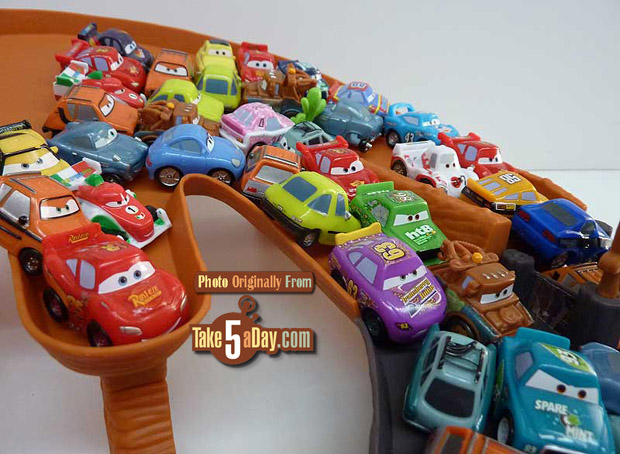 And the box for Radiator Springs Drift Challenge.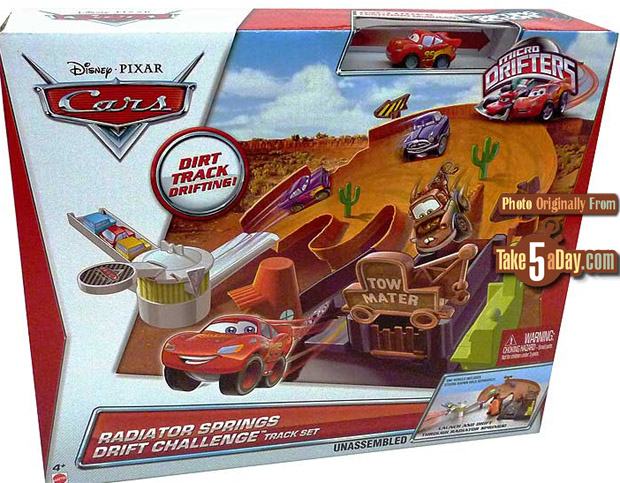 It recommends 6 vehicles (or 60 according to John H). Also note, Dirt Track Drifting is a bit an overpromise. It's not dirt, it's tan colored plastic!
thanks for the great photos, "John H!"
While you're better off picking up the 3-packs locally, most of the playsets are discounted at Amazon.


metroxing

23 February 2013

Disney Pixar, Disney Pixar CARS 3, Mattel Disney Pixar CARS


3 Comments