Home
»
Disney Pixar
,
Disney Pixar CARS 3
,
Mattel Disney Pixar Diecast CARS
,
Mattel Disney Pixar Diecast CARS 3
Mattel Disney Pixar CARS Diecast: New Movie Moments CASE B Arrives
CASE B (2-Pack) Movie Moments have started to hit store shelves …
There is one carryover from CASE A – two more Nigel Gearsley & Austin Littleton … nice …
"New" 2-pack Movie Moments include 3 Airport Mater & Holley Shiftwell …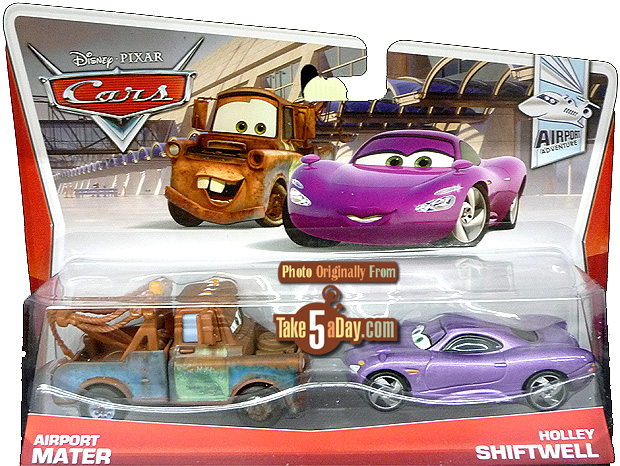 As far as I can tell, Mater simply has an eye position shift … it would be more fun if they either gave him a real expression like being scared on the runway or named him better like 'Waitin' Forever at the Luggage Carousel." If you haven't replaced your Holley with a unibody Holley, here ya go … Holley is NOT scheduled as a single so presumably outside of a box set, this will be your only format to collect Holley in 2013. There are 3 in CASE B.
Hudson Hornet Piston Cup (decal) Lightning McQueen & Sally.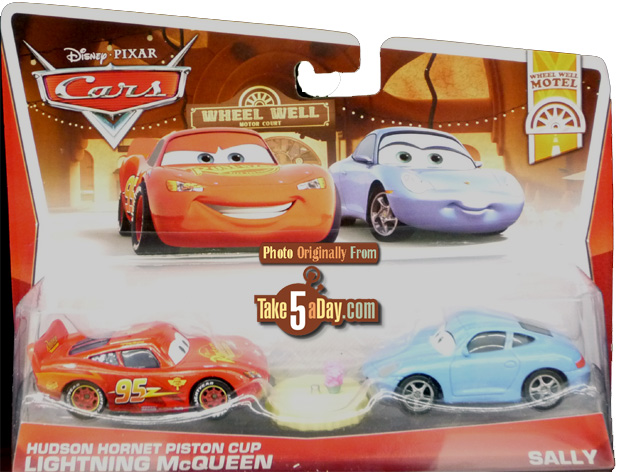 Photos blown out so in case you've haven't seen the table – here's a better look. This would've been more enticing last year but now that Sally is available as a single and in box sets, this set is basically an extra table accessory. There are 4 of these in CASE B.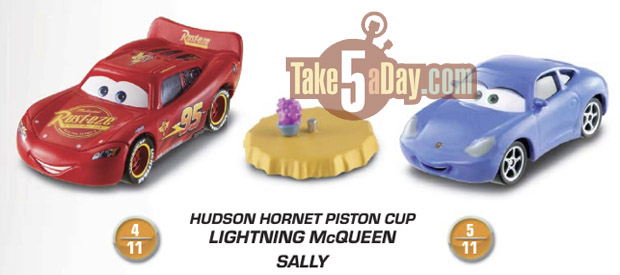 There is one actually NEW NEW Movie Moment – while both are technically repaints, Lemons are always fun to add to the collection. Tubbs Pacer with Spray paint and Tolga Trunkov. There are three in CASE B.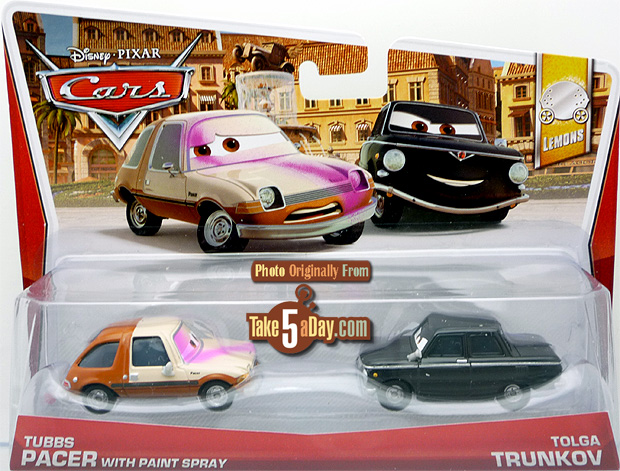 So, while these are new configs on the shelf, the Mater & HH LM 2-packs are easily the weakest of the ones scheduled for 2013.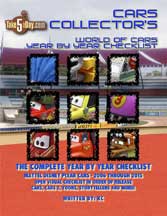 metroxing

15 February 2013

Disney Pixar, Disney Pixar CARS 3, Mattel Disney Pixar Diecast CARS, Mattel Disney Pixar Diecast CARS 3


5 Comments