Home
»
Advertising
,
Food
54 Breakfast Cereals Lost in Time … Serious Sugar High
Via Urlesque, a roundup of 54 cereals lost to the ages … either short life pop culture or the fact they were probably 48% corn syrup, 52% high fructose corn syrup and 4% "cereal."
Of course there are the old stand-bys – C3PO Cereal, Mr. T … Hulk Hogan … um, do I really want a cereal-ly reminder of a large sweaty guy as I spoon it in my mouth …
And ones where you could see a fail … um, I do not want to roll my cereal in my mouth to guess which mouthful contains the hidden surprise … and define treasure? Rock? Decoder ring? Other random things you could chip your tooth on or swallow? Or try and guess the flavor!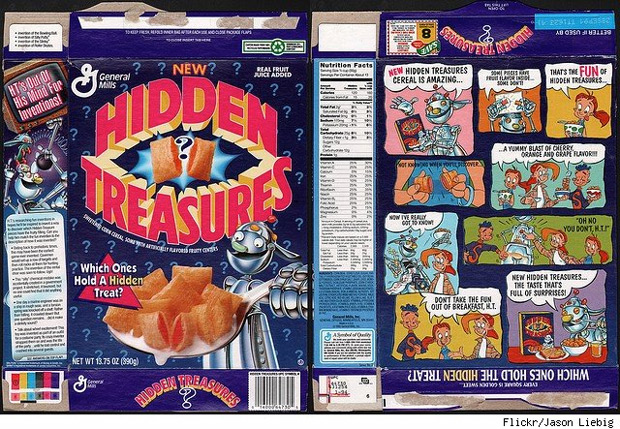 But the one I want to try was this one … I could've felt like like a GIANT!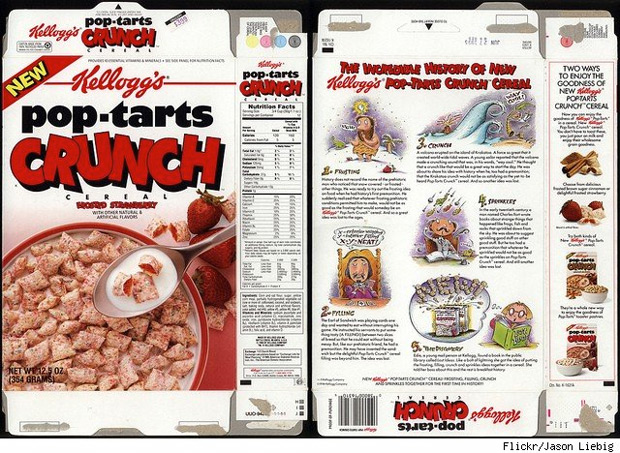 Anyone actually try this one? Was it really a teeny tiny FULL Pop tart with frosting and a little jam flavoring inside?They must've had 50 engineers working on miniaturizing a Pop Tart. Or the taste tester … still too big, pokes me in cheek, smaller, damn you!
And you know that one was mega calories per bowl. 🙂
Another hilarious one is the Rice Krispies Treat cereal … think about that one … though it was not tiny squares.
You can find 52 other fun cereals at the "roundup" at urlesque.com.
Or if you love old lost cereals, check out the original photographers/collector site at FLIKR – Jason Liebig.

metroxing

11 March 2011

Advertising, Food


5 Comments