Home
»
Mattel Disney Pixar CARS
Mattel Disney Pixar Diecast CARS: Sweet, Sweet Custom Displays …
I bought out my Walmart store and thought I had the sweetest custom display EVER …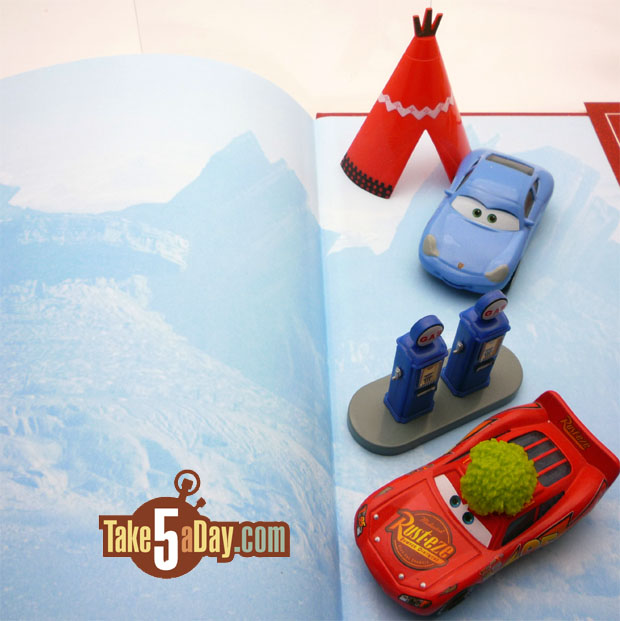 I was exhausted after putting thus diorama display together but sadly, others have edged me out slightly in design & creativity … but only slightly …
The (real) Sven Van G. claims he made this out of spare cardboard … how come my spare cardboard looks like well, spare cardboard and yours magically looks like this?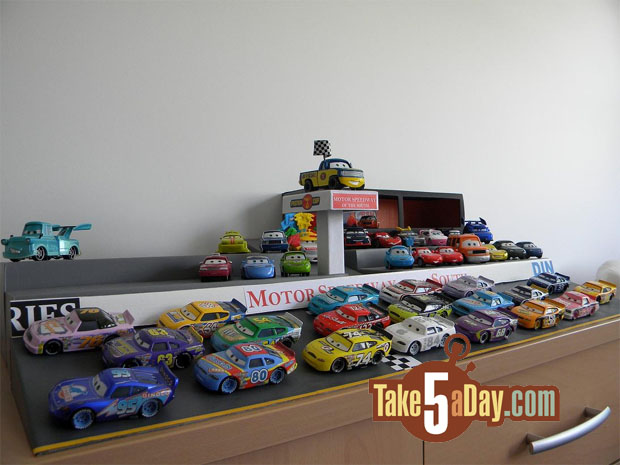 Just too nice!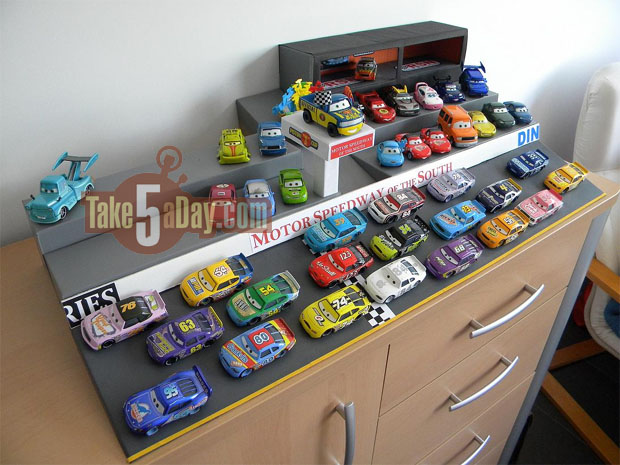 No Tumbleweed McQueen – HA!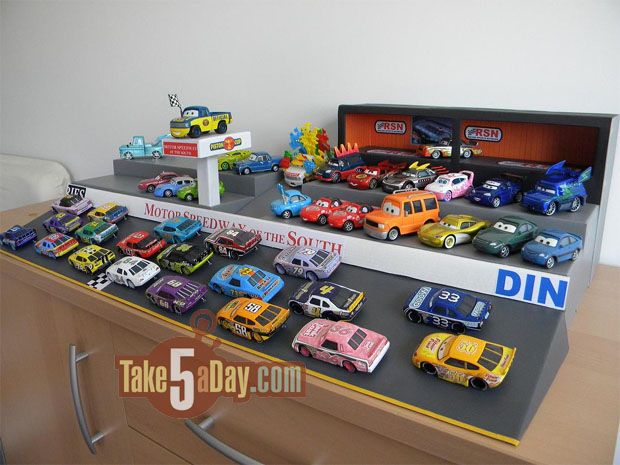 Now, that's how you recycle cardboard!
"GotFrank" was not only nice enough to send us some amazing shots of the other side of the Motor Speedway of the South set (the Pit Row) but he was also gracious enough to offer the ready to print out and use Pit Row boxes for each racer! In High Res and beautifully crafted – thanks, GotFrank. They have been uploaded to:
The password is :            takefiveaday.com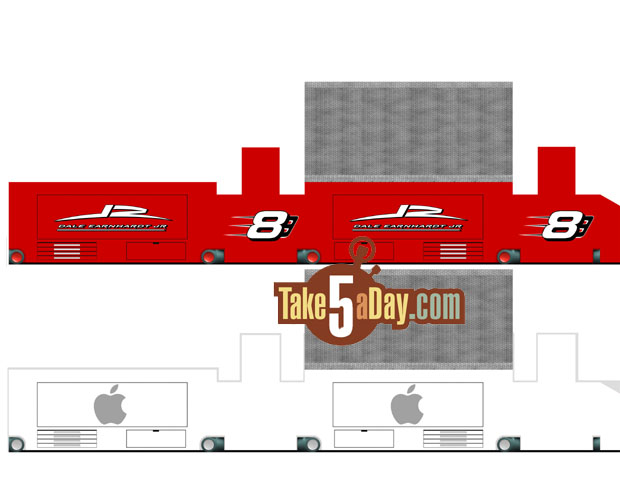 (this is a low res example – the actual files are high res and sans the watermark).
Thanks GotFrank! It's 64 MB so don't download it from your phone – do it at home.
Are you ready to be dazzled?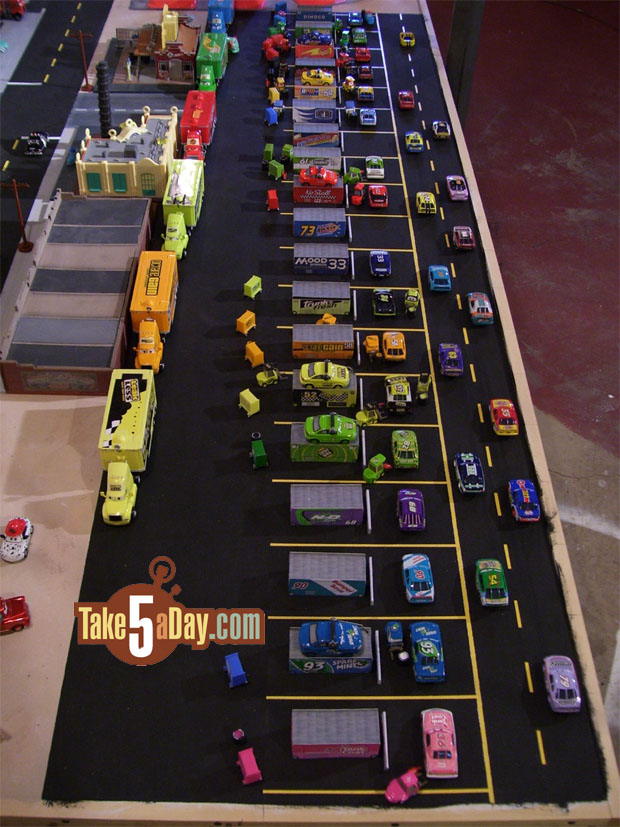 Sweet, sweet Jebus! And that's just the people who live in a studio apartment.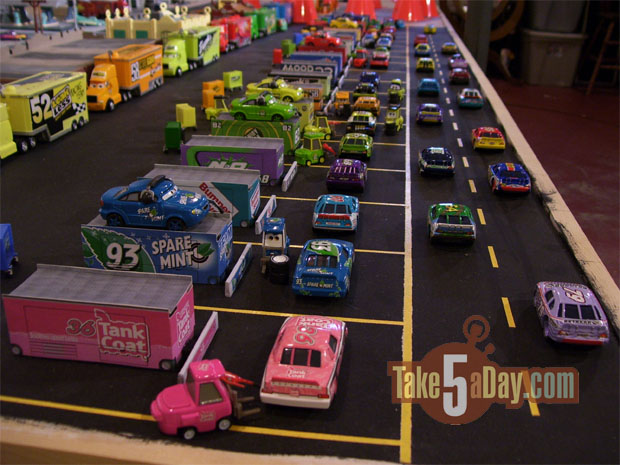 Holy snickey!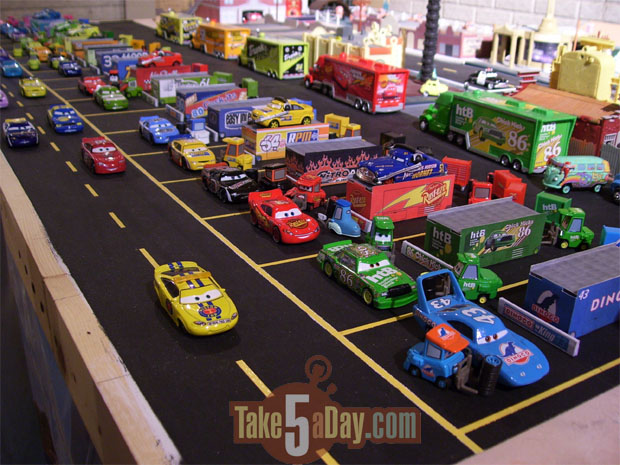 Yea, GotFrank sent me this pics like 6-months ago, sadly I placed them in a folder call DON'T MISPLACE and then filed it in a folder poorly named NOTHING IN HERE. Sorry GotFrank but I think most will agree, time has not diminished the sheer greatness of your Viking table Pit Row setup … what's 2 by 4 by 700?
Though clearly, no Tumbleweed. I did not realize I had the ultimate collectible.
And thanks for letting us share in your setup with Pit Row boxes for all. I expect photos from all of youse in the next few days.
So, thanks Sven & GotFrank – now you know what your setup should look like so get to work!


metroxing

25 May 2010

Mattel Disney Pixar CARS


35 Comments