Home
»
Disney
,
Disney Planes Fire & Rescue
,
Mattel Disney Planes Fire & Rescue Diecast
Mattel Disney PLANES Fire & Rescue: Deluxe On Card Preview – Case A
The Deluxe "aircraft" of PLANES: Fire & Rescue are definitely DEE-LUXE.
Unlike the Deluxe CARS line which are generally reserved for oversized vehicles or with an accessory, the PLANES Fire & Rescue Deluxe lineup actually has moving features!
Blade Ranger.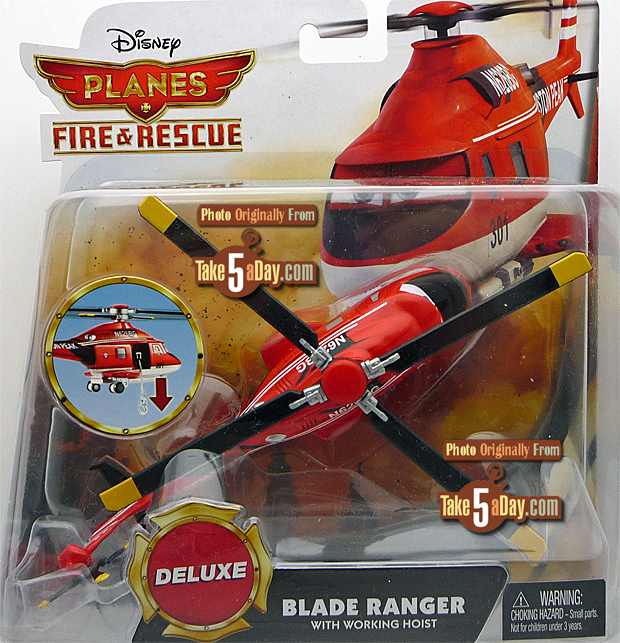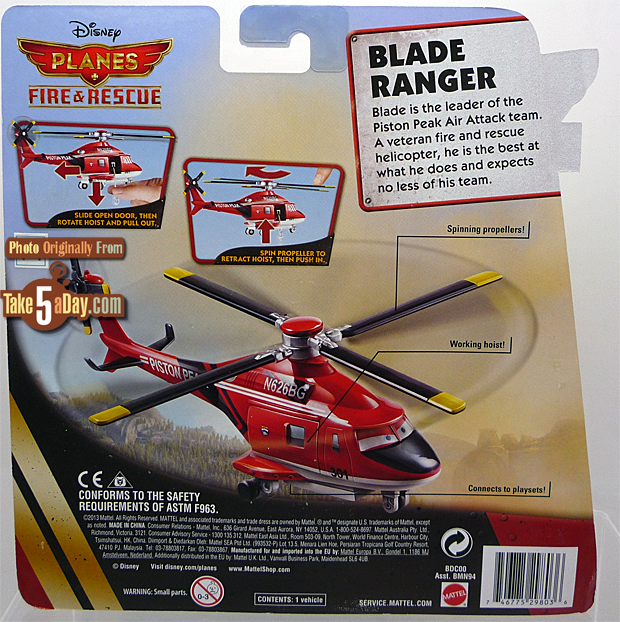 Very cool – open the door to lower the hook – then to retract the hoist, spin the blades – wow, actually technology! Nice!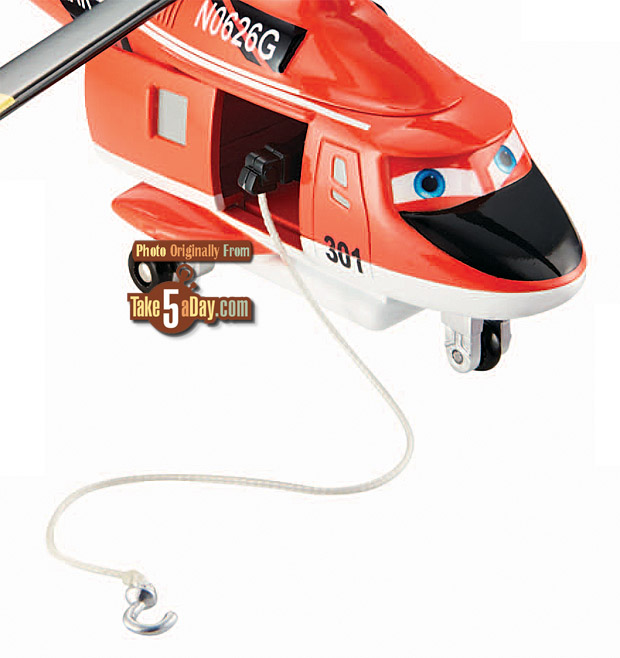 Windlifter.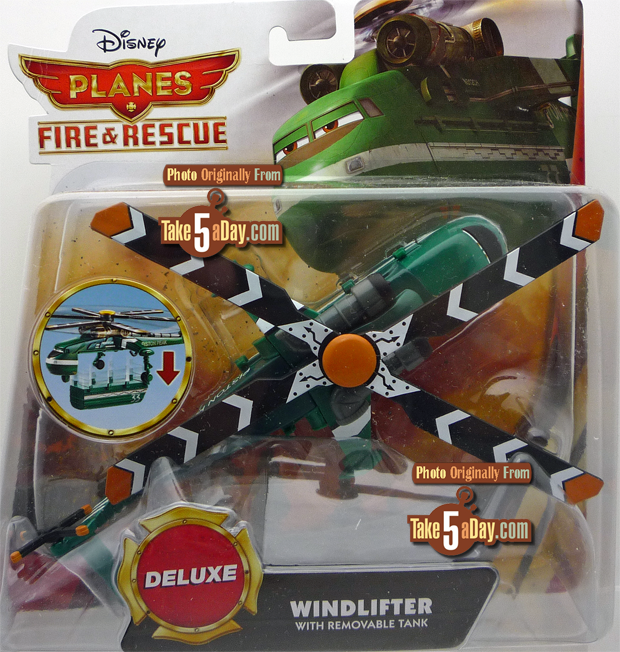 The tank lowers and snaps back on – nice!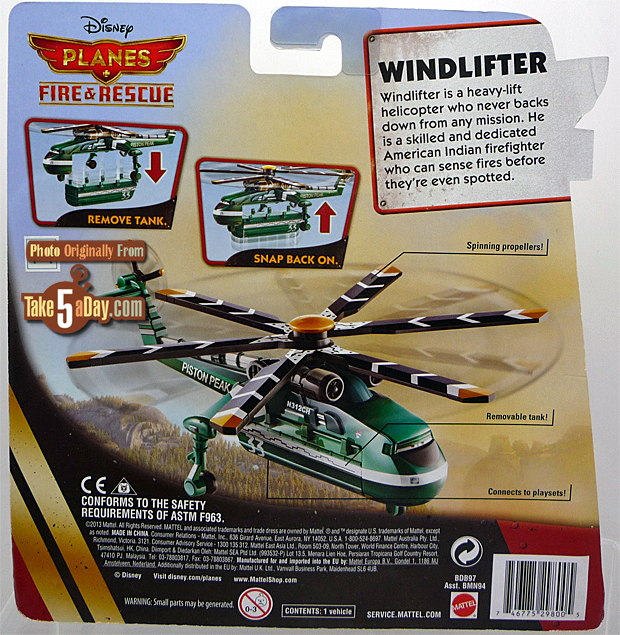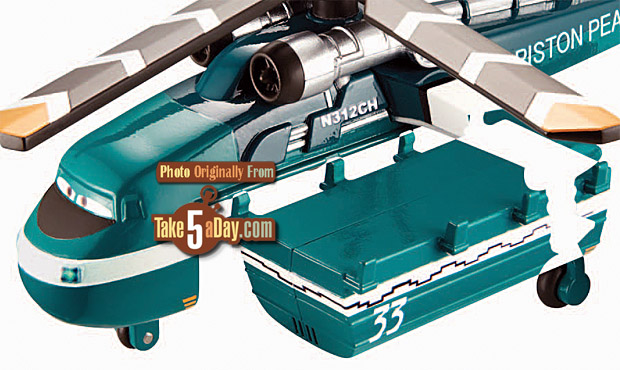 CASE A has 4 Windlifter's and 2 Blade Ranger's.
As for size – from back rotor blades to the main rotors, it's about 7.5″ in length. If you're just counting the length of Windlifter's body – about 7″ inches long.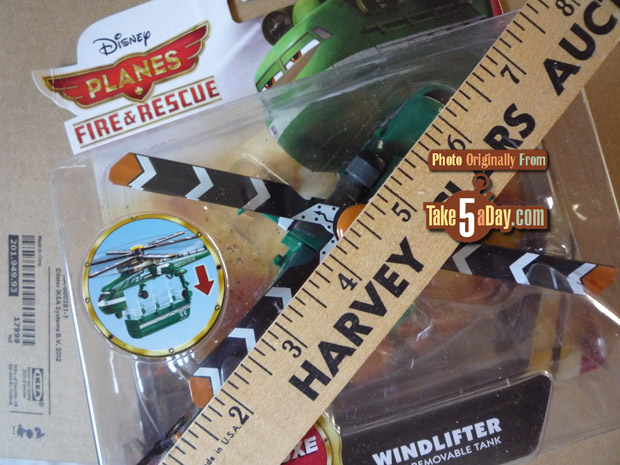 Blade Ranger with rotors is also about 7.5″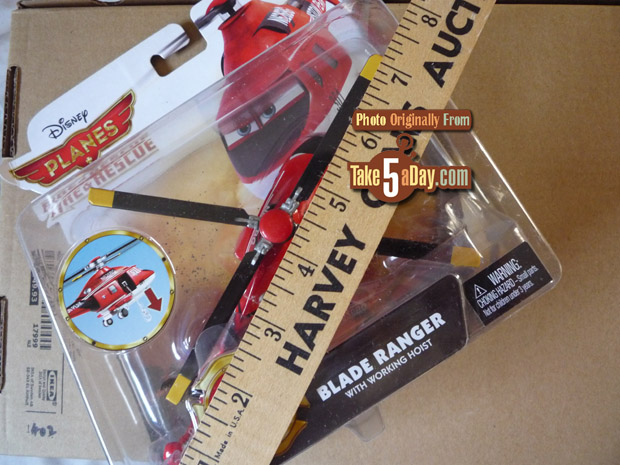 Blade Ranger just measuring the body is a little shorter at about 6″ long.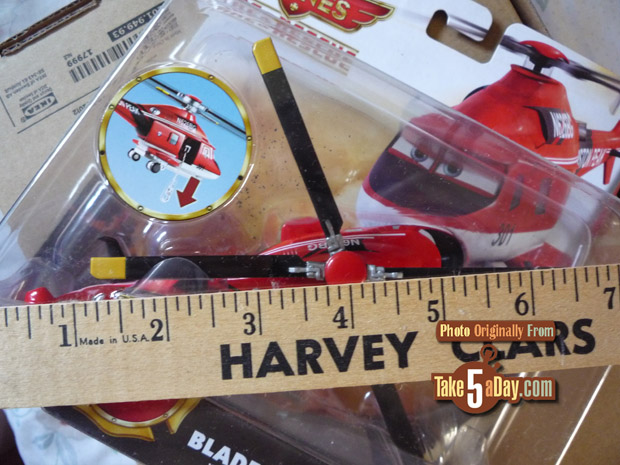 Will break these open in a few days for the full open preview.
In the meanwhile, there are some official open pics here.
My guess is these will be $9.99 or $10.99 at retail (based on the wholesale price) … or at TRU, probably $18.99 :-/  …


metroxing

7 May 2014

Disney, Disney Planes Fire & Rescue, Mattel Disney Planes Fire & Rescue Diecast


6 Comments