Home
»
Books
Amazon/Audible.com Free Audio Book "The Grinch That Stole Christmas."
Read by Walter Matthau. Free audio book download from Audible.com (Amazon).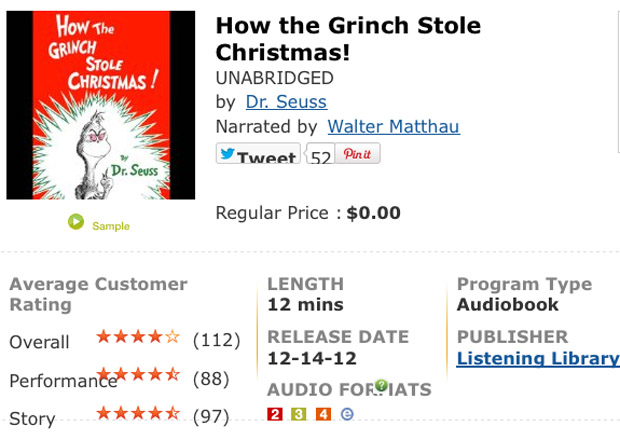 Click on link – sign in with your Amazon account. Put book into CART. Then checkout if you are done. It might confirm your credit card address but it does not ask to "purchase" since it's free.
You can listen in iTunes and the free Audible app on your smartphone/tablet.
Enjoy!