Home
»
Disney Pixar CARS 3
,
Mattel Disney Pixar Diecast CARS 3
Mattel Disney Pixar CARS 2 Diecast: CASE J Next Ultimate Chase
The next case is NOT SCHEDULED yet and NOT in the warehouse yet so it might be several more weeks but here's the listing anyway.
I hope you like Lightning McQueen's and need a gaggle of them. You get 9 of them in the form of Lightning McQueen with Racing Wheel and Hudson Hornet Piston Cup (decal) Lightning McQueen.
Well, if you believe in conspiracy theories, since they have not re-released CARS 1 Lightning McQueen in the Radiator Springs Classic series, perhaps they feel you can't wait and you will buy a CARS 2 one.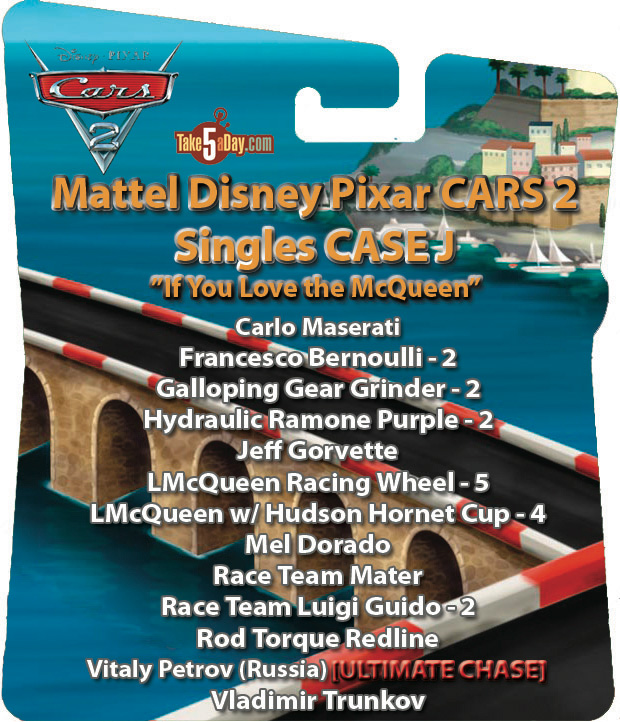 Yes, there's another Petrov … 🙂
Though in this case, it's Ultimate Chase Vitaly Petrov – Russia.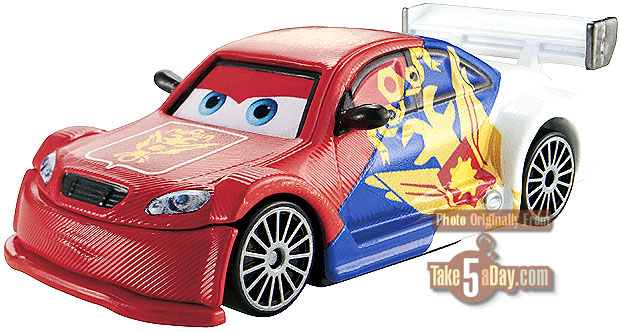 This prototype photo shows the 2-piece face Max Schnell body – it seems they have switched back to unibody versions so this photo should be outdated. Of course, for those hoping to collect Max Schnell with dozens of different mouth positions and expressions, we may be out of luck. 🙂
And the NEW CAR in this case is truly new – a never before casting!
The Galloping Grinder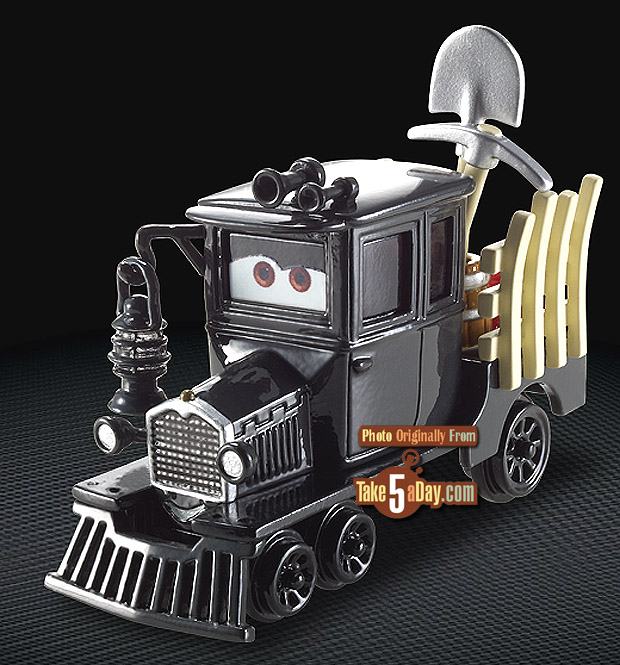 Maybe they committed to doing this 5-second character because once you strip off the plastic, you have Stanley?
So, while this case does NOT contain a regular Chase, he is a super sweet design with a lot of details …
(Andy G. sends us a photo of the back – thanks Andy).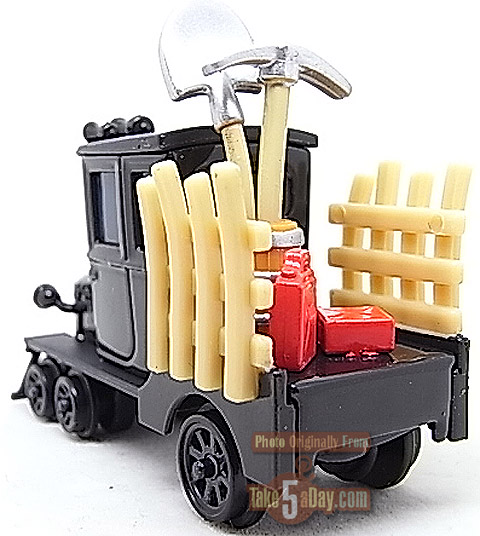 And yea, there's no Regular Chase in this case, there's 1 Ultimate Chase and 2 of the Galloping Grinder.
There is an altered twin of the J CASE again, it is the Y CASE … It is the exact same case except there's a Professor Z instead of the Ultimate Chase, Russia in the case. As noted, the altered twin cases seem destined for mass market retail and these are for other resellers.
So, I think it's too early for Children'sToyCloset & Rob's Palace of Disney CARS to list them on the website but I'm sure they'll be happy to take your pre-orders if you can't wait. 🙂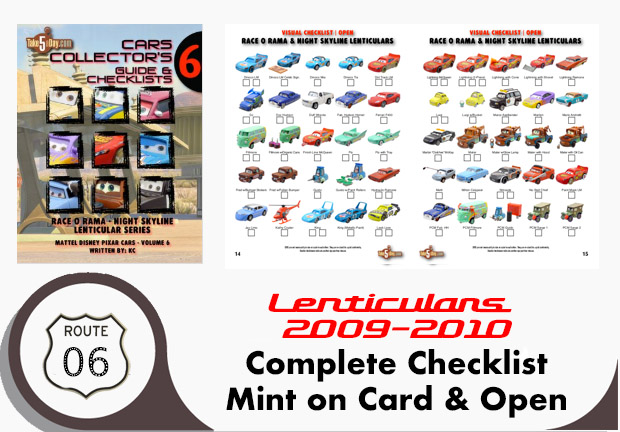 metroxing

12 August 2012

Disney Pixar CARS 3, Mattel Disney Pixar Diecast CARS 3


12 Comments