Home
»
Mattel Disney Pixar CARS
CARS CARES Changes Name to Nathan's Playroom
CARS CARES changes its name to Nathan's Playroom but otherwise, stays exactly the same – dedicated to helping kids and families in difficult times. Thanks Kevin & family and in Kevin's own words …
"The new website is live, and I should have a new logo soon as well. Here is a write up that may be a bit more reader friendly:
The last few years have been a great success for the Cars Cares program. Since we started in August of 2008, we have sent out and distributed well over 100 care packages to children all over the world. However, interest and activity with the program has been declining quite a bit over the last year. As such, I have been putting a lot of thought into the future of the Cars Cares program, and I think some major changes are needed.
As of January 1, 2011, Cars Cares will have a new name and home. On that day, we will be officially known as "Nathan's Playroom". Our new home will be at www.NathansPlayroom.org. The new site is operational, and CarsCares.org will remain operational until mid January as well.
We are making the changes to the program in order to stay relevant, and to grow interest in both support and use of the program. Right now, we are limited in our scope of audience and intended package recipients, simply by being focused on Disney/Pixar's Cars. That, in turn, makes the program a much harder sell to potential new sponsors and supporters. I don't want to change what I am doing with the program, I just want to make it work BETTER. I know we have something good here, and we can make it into so much more.
Having said that, I am not changing the current core of the program, which is to take in new in package toys, and send out care packages to children using those toys. I do want the possibility of future expansion to remain, and I think we can still have some of the same long-term goals that I have envisioned for the program.
Additionally, my wife and I have always really wanted a way to honor our first son, Nathan. I think that the change of the name of the program to "Nathan's Playroom" will fit this perfectly. Originally, we had wanted to start a charity for sibling support programs, but the Cars Cares program is something that kind of evolved and took on a life of it's own. By making the changes to the current program that I am planning, I think we can continue to grow our current core, and have an eye to the future for sibling and peer support programs. The program, as is, has been an overall success, and we will continue to grow by simply focusing on the main idea of the program.
Also, with this change, we can grow the appeal of the program, while keeping the overall focus the same. We can still use the current inventory of donated items, and expand what items we take in to include any new toy, clothing, blankets, etc.. It also allows for many possibilities for, again, future growth. I have devoted a lot of time and effort recently to the "re-branding" of the program, as well as legal changes that are necessary.
The website is new, but the process is the same. If you'd like to nominate a child or family to receive a package from Nathan's Playroom, simply visit the site and go to the "Help A Child" page. Also, if you'd like to help out, you can do so by visiting our "Donations" page.
Finally, I'd like to thank Met for giving this program a place to grow… and for the entire TFAD community for the continued support!
– Kevin Tamosaitis (Indykjt)
Director, Nathan's Playroom"
Thanks for the update and your work!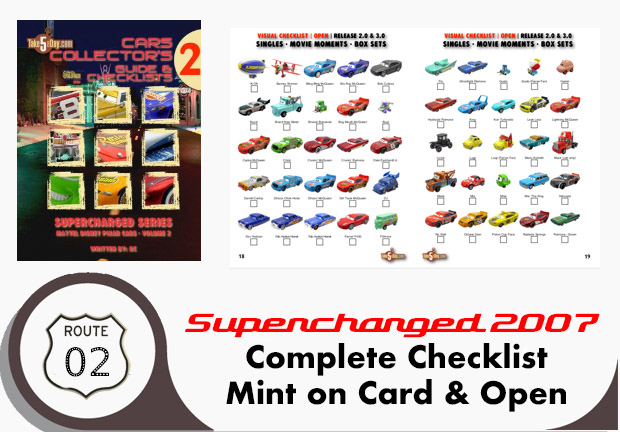 metroxing

5 December 2010

Mattel Disney Pixar CARS


5 Comments