Home
»
Retail
,
Toys
Star Wars Mighty Muggs are Back – Still Mighty Even Mini …
Just when you thought the Mighty Muggs were pretty much done, they're back!
Nice design … plus a test for real Star Wars fans … okay, not much of test to name them from these stylized designs … though you do not pass if you shout out GORN for the top left one … though he is very much GORN like, just not good enough.  🙂
The Mighty Muggs are now Mini Mighty Muggs but no less mighty.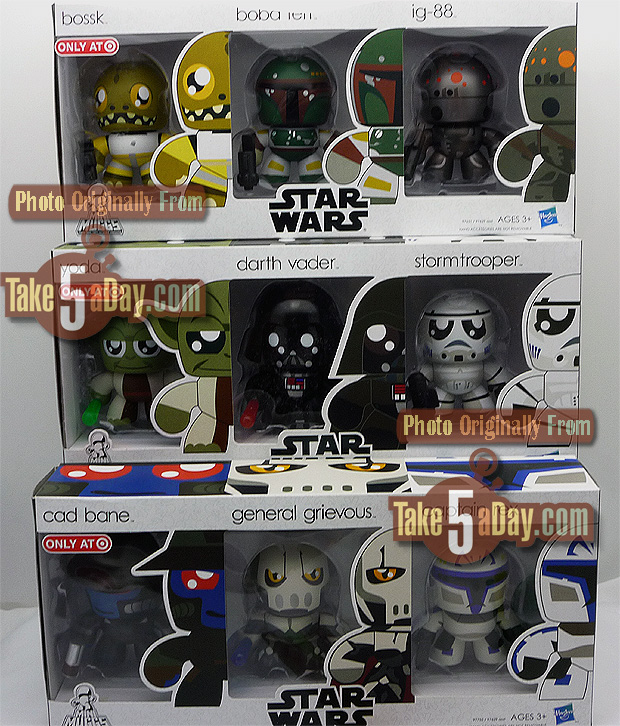 There are three 3-packs.
While the box design looks like the original, the mini Mighty Muggs stand on a tray that slides across so while the design might look like three boxes jammed together, it's all in one box … and actually nicely designed for collectors as it's taped shut on the side, then the tray slides out with a soft plastic blister – you can pop them out for display and later, tuck them back in to store the box or display with the box.
This is the first wave – hopefully there will be a wave 2.
Nice – they take up much less room and a better deal at $12.99 for a set of three.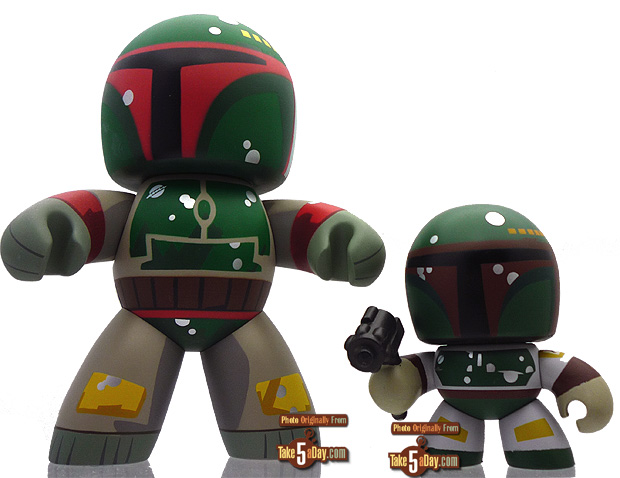 Here's the Mighty Mugg Fett next to Mini Me Fett so you get a sense of scale.
Awesomeness – about the same. 🙂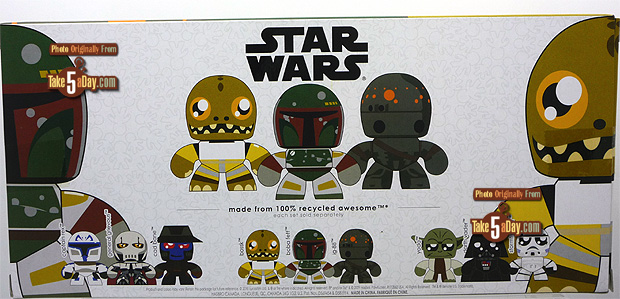 The back of the box is great also – three different designs. Nice.
Only real problem is it's a Target exclusive …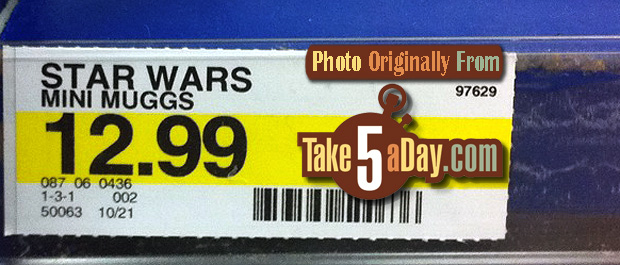 There is your DPCI.
Target also has another fun Star Wars exclusive – in case you missed out a long, long time ago, the original box art Tie Fighter is back!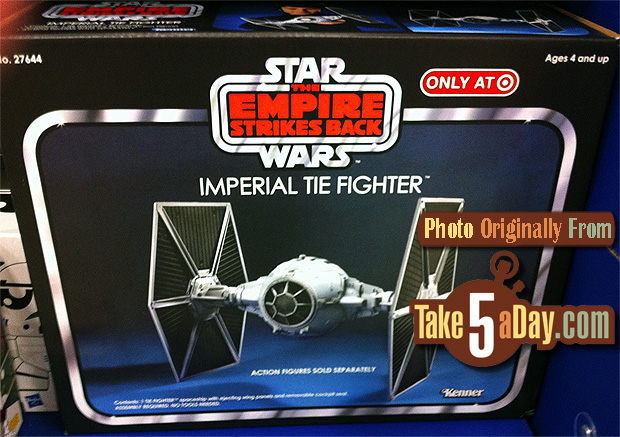 It even has the fun Kenner logo … nice … it's like they're trying to take all our money.
Happy shopping and remember try to keep the holiday shopping ratio to 2 for yourself, 1 for others … well, at least try. And remember with a Target debit or credit card, you're not spending money, you're saving 5%. So, go out and help our economy!
(Our old Mighty Muggs checklist was here – not updated this year but still fun to look at).