Author Profile:
Biography »
Publications »

Mattel Disney PIxar Cars: 2017 Diecasts Pull In
Posted in
Disney Pixar CARS
,
Disney Pixar CARS 3
,
Mattel Disney Pixar Diecast CARS 3
on 6 December 2016
Stats: and
6 Comments
Thanks "Scott M." for the heads up and great photos. As others have reported, some 2017 Themes diecasts have started to show (CARS and CARS 2 only, of course). Technically, it's a little late but of course, 2017 will be a good unique year with the release of CARS 3 diecasts … presumably the CARS […]

PLANES Playset Contest!
Posted in
Disney Planes
,
Mattel Disney Planes Diecast
on 5 December 2016
Stats: and
7 Comments
Moving so cleaning up – some PLANES playsets. The Wings Around the Globe playset is open (missing box) but it actually comes with a metal Dusty and metal Dottie. (Amazon LINKS) Control Tower Playset  Wings Around the Globe Contest starts now and ends December 11, 2016 11:59:59 PM. Enter below in the comments by answering […]

Fun Toys (Maybe Even for Kids)
Posted in
Shopping
on 2 December 2016
Stats: and
No Comments
(Amazon LINKS) Previously, On…: Guess the TV Series (Game) Finding Dory Mystery Minis Display Case (12) Kotobukiya Edward Scissorhands Bishoujo Statue Not the Edward Scissorhands you remember. 🙂 NECA Aliens Deluxe Vehicle Power Loader (P 5000) Vehicle Tweet This Post

Mattel Disney Pixar CARS: Beat the Drum for M.A. Brake Drumm
Posted in
Disney Pixar CARS
,
Mattel Disney Pixar Diecast CARS
on 2 December 2016
Stats: and
4 Comments
Thanks "John H." for the great pics. The Coriander Widetrack family is complete with M.A. Brake Drumm. With daughter, Coriander. More Brake Boyd pics here. Coriander pics HERE. Thanks, "John H." Tweet This Post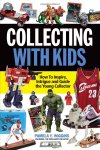 Nostalgia Fun Reading For Kids of All Ages
Posted in
Shopping
on 1 December 2016
Stats: and
No Comments
(Amazon LINKS) In case you need convincing to collect CARS 🙂 Collecting With Kids: How To Inspire, Intrigue and Guide the Young Collector The Collectible LEGO Minifigure: Values, Investments, Profits, Fun Facts, Collector Tips Monster High Character Encyclopedia And fun continuation of old school movies & TV shows … in a format where […]

Mattel Disney Pixar CARS: Coriander Widetrack Family + Last Super Chase, J . Low Lee
Posted in
Disney Pixar CARS
,
Mattel Disney Pixar Diecast CARS
on 1 December 2016
Stats: and
No Comments
The new Coriander Widetrack and family are almost complete. Thanks for the great pics, "John H." The Coriander family -mom, M.A. Brake Drum and Brake Boyd. And comparison with J. Low Lee, the last single Super Chase of 2016. Nice that it's not just a repaint. Thanks, "John H." Tweet This Post

Fun Amazon Things for the House
Posted in
Shopping
on 30 November 2016
Stats: and
No Comments
Fun gift items from Amazon. "Pocket Blanket" Unfolds into 6.25 x 4.16 Corkcicle Whiskey Wedge – (Double Old Fashioned Glass + Silicone Ice Form) Menu Winebreather Carafe Bourbon Barrel Sauces – Bluegrass Soy Sauce, Aged Worcestershire Sauce and Kentuckyaki Tweet This Post

Mattel Disney Pixar CARS: Alexis Wheelson & Craig Faster Pegged
Posted in
Disney Pixar CARS
,
Mattel Disney Pixar Diecast CARS
on 30 November 2016
Stats: and
3 Comments
CARS Deluxe Alex Wheelson & Craig Faster have actually hit the pegs … and more than 1 case! Open pics to come! Tweet This Post

Hot Holiday Toy: Funko Golden Girls POP Vinyl
Posted in
Shopping
on 29 November 2016
Stats: and
No Comments
Mightier than Thor! Well, maybe – but one of the hottest toys this Christmas are the Funko Golden Girl POP Vinyl … The regular retail is around $11 so shop carefully! AMAZON or EBAY. Thank you for being a friend! Tweet This Post

Mattel Disney Pixar CARS: Coriander Widetrack 2016 Not as Wide Variant
Posted in
Disney Pixar CARS
,
Mattel Disney Pixar Diecast CARS
on 29 November 2016
Stats: and
1 Comment
Thanks for the nice on-card comparison photos "Howard D." and thanks "John H." for the open photos of the new & old Coriander Widetrack. At first glance, it was nice that Coriander Widetrack was upgraded to a unibody. And it's not obvious – but it's an entirely new mold! The new Coriander is about 33% […]