Home
»
Disney
,
Disney Planes
,
Disney Store
Disney PLANES: Disney Store Dusty – The 3 Versions & Scale
There are three versions of diecast Dusty versions available at the Disney store.
"John H." has cracked all of his open and sends along great pics and info!
Dusty (the cropduster) top left – he is the regular version with crop dusting "nozzles" underneath
Racing Dusty – top right – he loses the dust cropping nozzles underneath and adds the racing numbers.
Turbo Dusty – bottom – since we haven't seen the movie, we can guess that he gets new wings, exhaust ports, turbo boosters and it looks like his wheels fold in?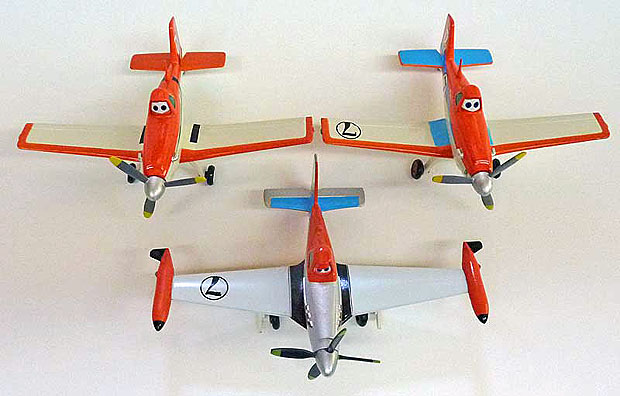 From the bottom view, it looks like Turbo Dusty's wheels fold in – nice!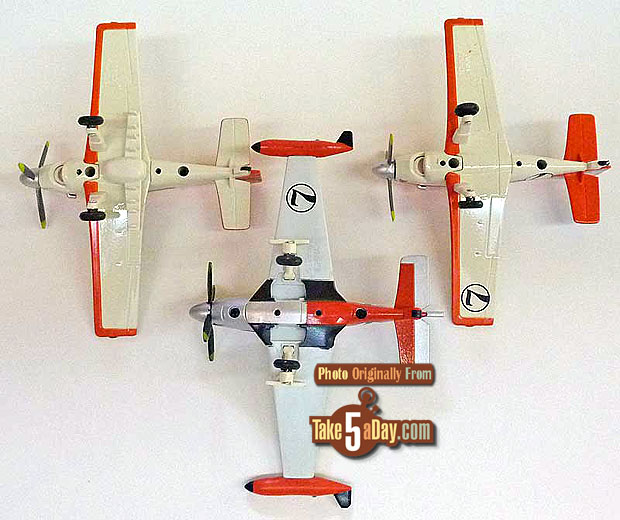 Size comparison – the Dottie Pitty is the plastic Disney store figurine one but John H. says they are exactly the same size as Mattel's Pitty's …

He looks appropriate next to Mater but is he in scale? Presumably Dusty is a Cessna 188 (Wikipedia) which would make him 26 feet long in the real world – the Disney Store Dusty is about 4.5″ which would make him about 1:175 in scale according to a real world Cessna 188.
However, while Dusty the character does look like a Cessna 188, from this screenshot, it does look like they shortened him in the tail quite a bit … that compact reporter is about Tim Rimmer sized which would put him about 75% the size of Mater (as we determined the other day is pretty much 1:55). Mater would be be about 16 feet in real life – as a diecast he is about 3.5″ – the Disney Store Dusty is about 4.5″ long so if you think Dusty is about 20 feet long in the film – about 4 feet longer than Mater in "CARS World," then the Disney Store Dusty is pretty much 1:55 in scale.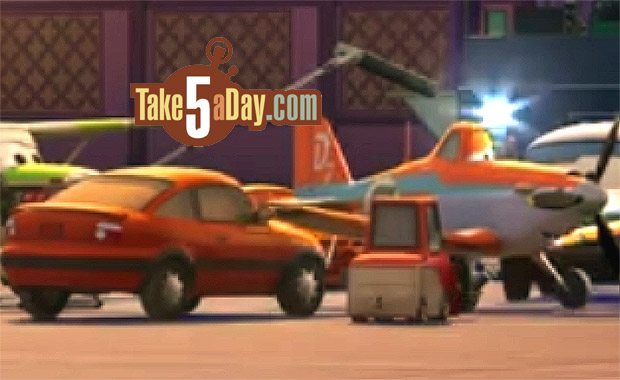 Another screenshot, you can see he's much smaller than El Chup in the film …
John H, lined it up here, looks pretty good from the front angle …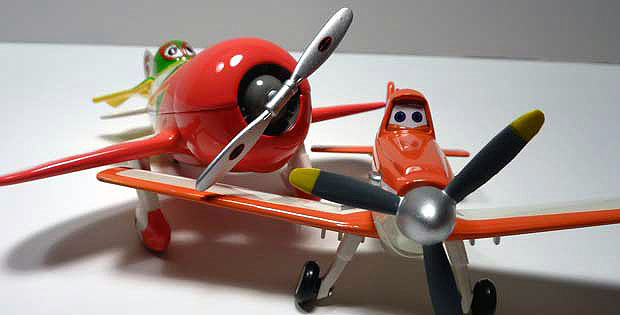 But from the top, clearly El Chup should be much longer but from the front, El Chup looks right next to Dusty and the Disney Store definitely seems to have nailed the height position of PLANES to CARS and PLANES to Pitty's.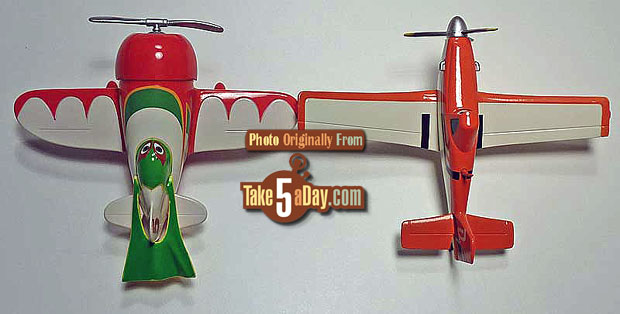 Thanks for the great pics, "John H."
The Disney Store is having a clearance sale this weekend but of course, no PLANES items are on clearance.

metroxing

9 June 2013

Disney, Disney Planes, Disney Store


4 Comments