Home
»
CARS
,
diecast
Real Micro Cars and Diecast Micro Cars Auction: Bruce Weiner's Microcar Museum
RM Auctions is selling off the contents of collector Bruce Weiner's Microcar Museum. This guy apparently collected everything Micro Cars including some things you might recognize …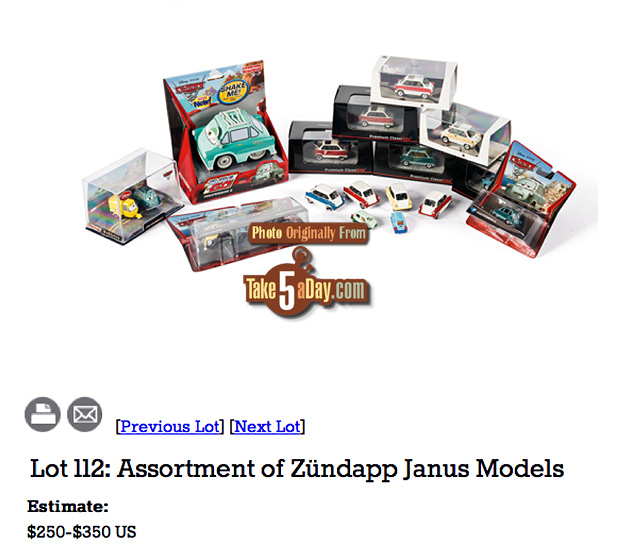 Dude, where's the Target box set?
Or if you want to own an ACTUAL (Professor Z) Zundapp Janus – probably not many opportunities, here's your chance!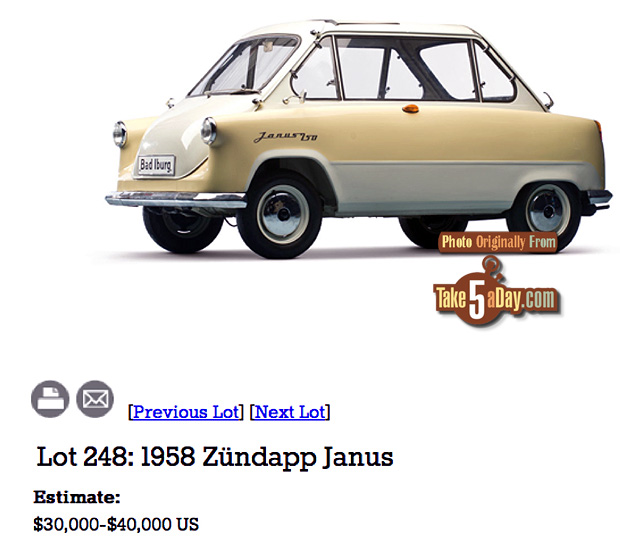 Or a real Isetta convertible! The guy literally collected hundreds of these real micro automobiles (along with thousands of matching diecasts) – yea, this looks like a diecast but it's a real car! Good luck!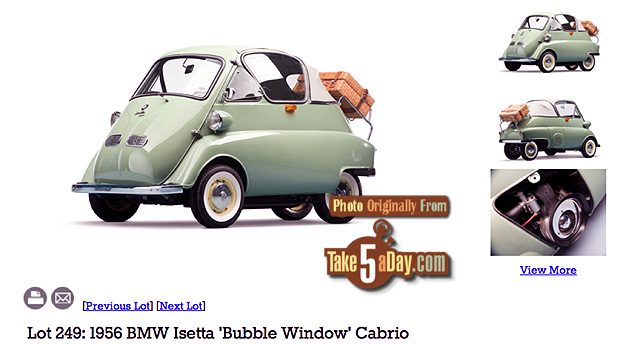 You can view the online digital catalogue – fun stuff!