Home
»
Disney
,
Disney Pixar
,
Disney Pixar CARS 3
,
Mattel Disney Pixar CARS
,
Mattel Disney Pixar Diecast CARS
Mattel Disney Pixar CARS Diecast: The Oddball Saluting Sarge
Sergio sends along some interesting pics of an oddball Saluting Sarge.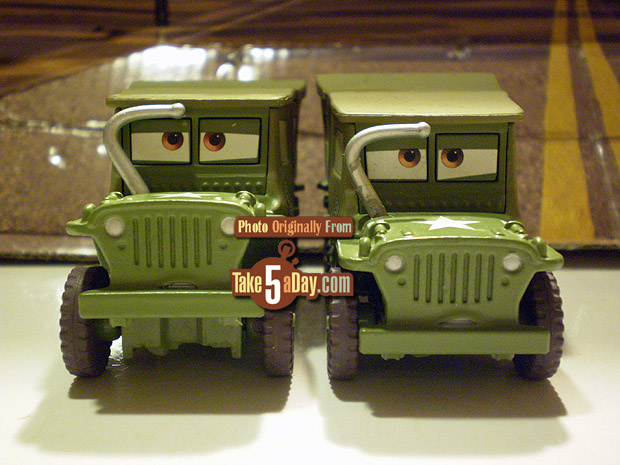 Normal Saluting Sarge is on the left. The oddball one is essentially "regular" Sarge with a bent/Saluting antenna.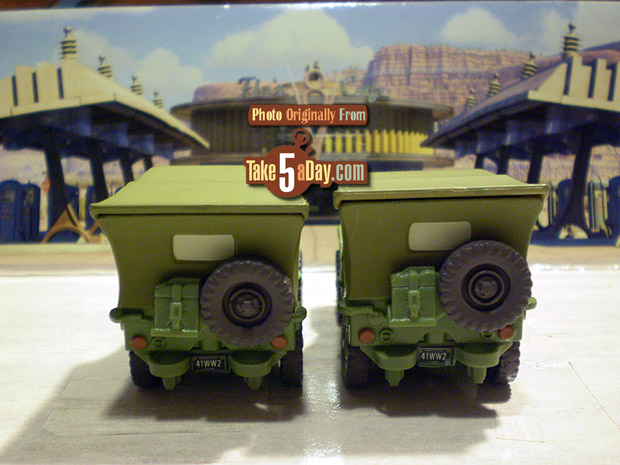 The explanation is pretty simple as Saluting Sarge and regular Sarge is exactly the same mold except for A) the hole for the antenna and B) the raised base part (see below on the left). The only portion of his that's raised is the base extra hunk that pushes up the axel so in effect, Sarge is raised.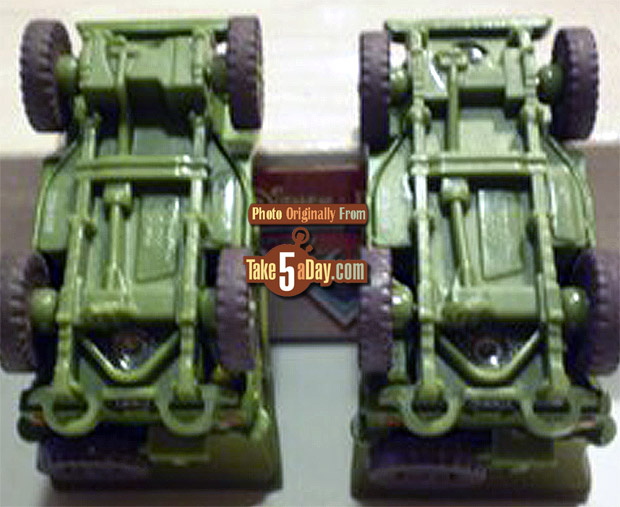 So, it seems that during assembly, someone simply attached the regular Sarge base (that is not raised) with Saluting Sarge's top (which is identical). It's not technically a variant unless there are a lot of these out there. So, if it's handy for you to look at your Saluting Sarge from way back in the ROR series (he was a CHASE, so only one release only in the classic fixed eyes design) – take another look but otherwise, an oddball error.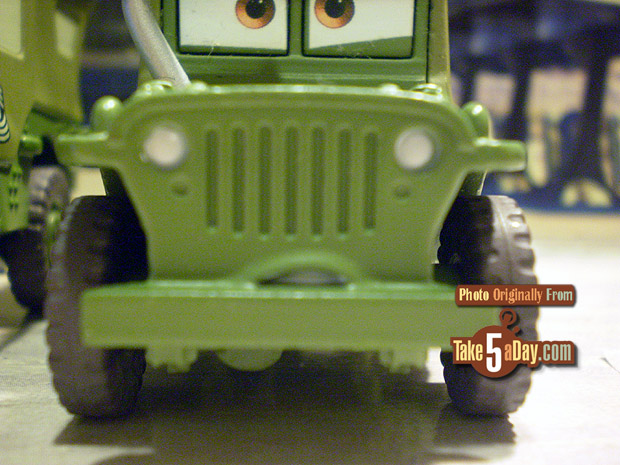 Thanks for the great pics, Sergio!

metroxing

8 January 2013

Disney, Disney Pixar, Disney Pixar CARS 3, Mattel Disney Pixar CARS, Mattel Disney Pixar Diecast CARS


2 Comments