Home
»
Disney Pixar
,
Disney Pixar CARS 2
,
Mattel Disney Pixar Diecast CARS 2
Mattel Disney Pixar CARS: Target – Substitute Me for Him
You don't understand! I coulda had class. I coulda been a contender. I could've been somebody, instead of a bug, which is what I am.*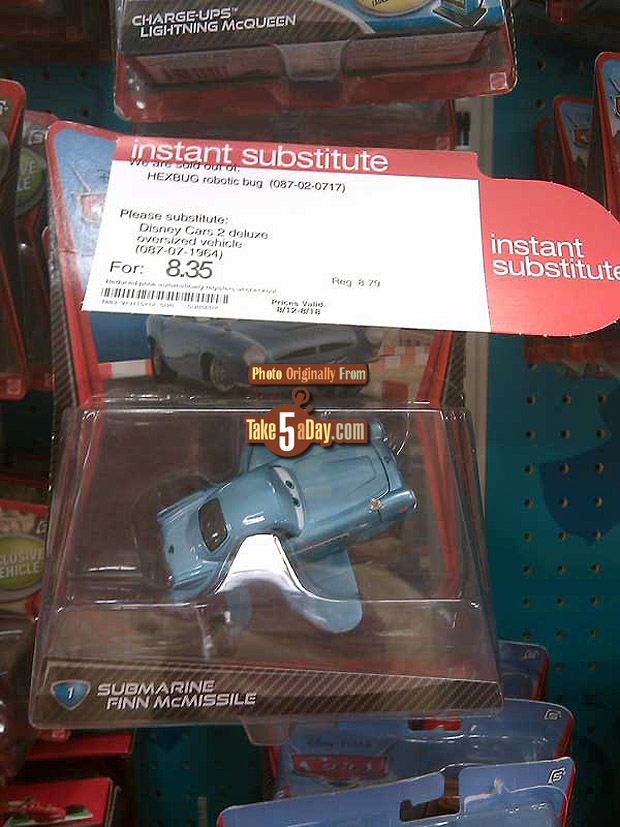 Want a robotic RC bug? Get a Finn instead. What a deal!
Sub a Sub Finn!
Out of orange juice? No problem, here's a sack of chicken manure – same price! no raincheck for you!
Substitute your lies for fact. I can see right through your plastic mac …
Thanks for the er, nice photo, "John H."
* okay the actual quote is BUM and not BUG.



metroxing

17 August 2012

Disney Pixar, Disney Pixar CARS 2, Mattel Disney Pixar Diecast CARS 2


24 Comments