Home
»
Disney Pixar CARS 2
,
Mattel Disney Pixar CARS
,
Mattel Disney Pixar Diecast CARS 2
Mattel Disney Pixar CAR: Mack is Back and Wally is … Also Back
It was listed for a while and then disappeared but I guess Matty and the Walmart Dude oiled up and wrassled naked for a while and Matty won!
"John H." among others spotted this today and sent along these photos – thanks everyone but especially thank John H. for cracking his open and doing the CSI indepth analysis.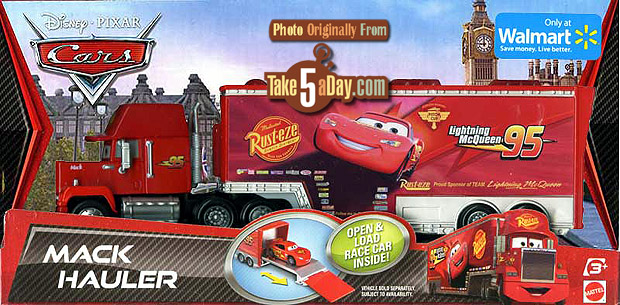 It's looking likely Year 2 of CARS 2 is the London motif look. There are still about 4 singles cases coming so presumably that's when the singles cases will switch over but remember, the Movie Moments currently sport the Tokyo motif so it's hard to make a definite statement about which is really the Year 2 motif.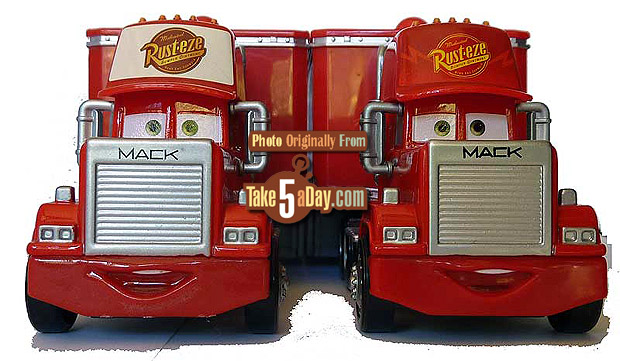 Yes, CARS 2 Mack is different. He does sport a red cap.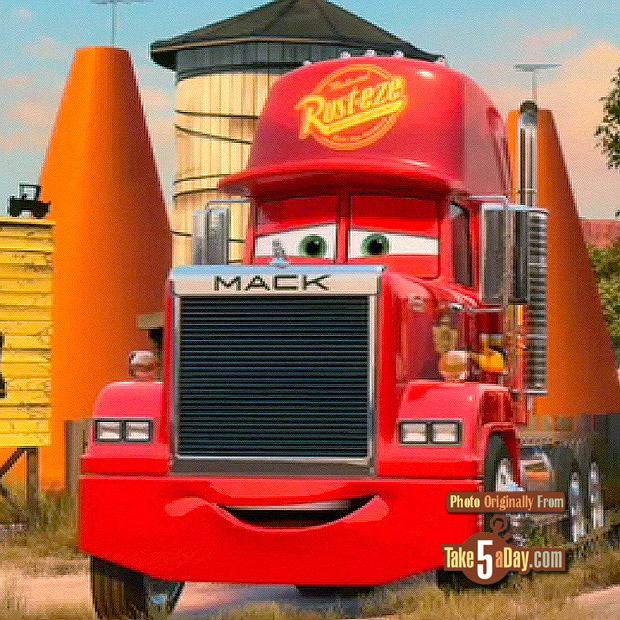 And of course, the side graphics are for CARS 2.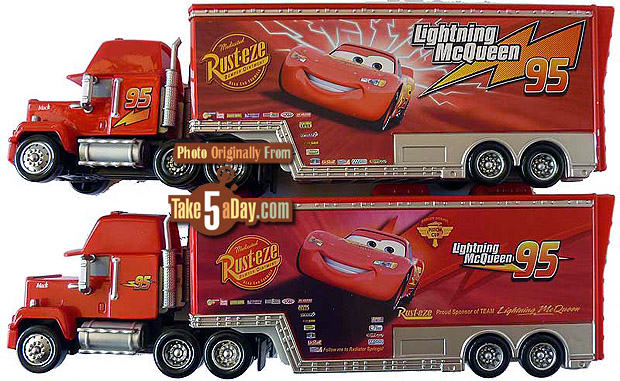 From the film …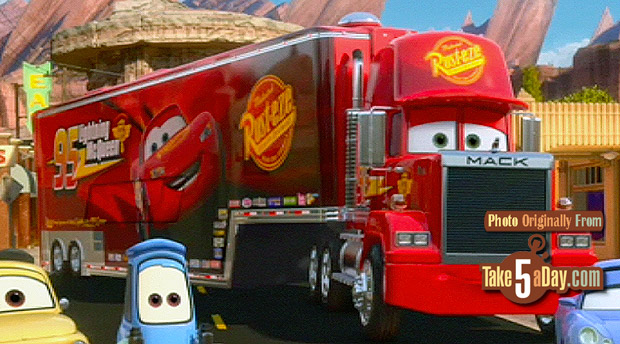 And the back.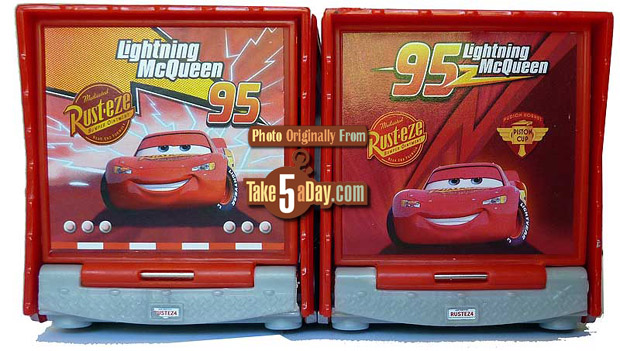 Mack is even a skoosh longer. It looks like CARS 1 Mack was produced at a different plant than the other diecasts.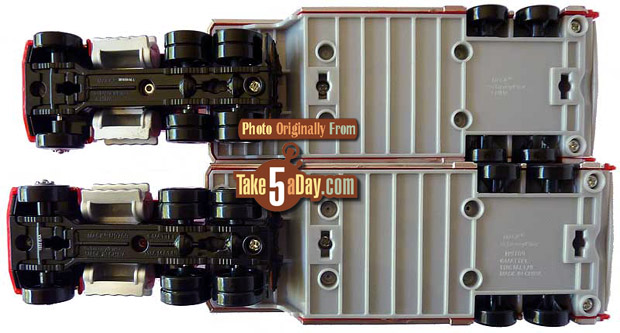 The inside and ramp look the same so I did not bother including those pics that John H. took. The box back lists the only other hauler available – both obviously only available at Walmart.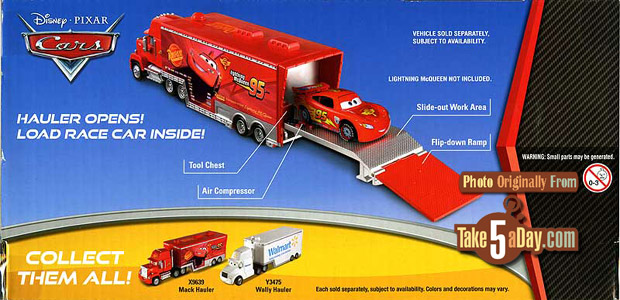 The Wally hauler is not very much different other than he's with the London motif.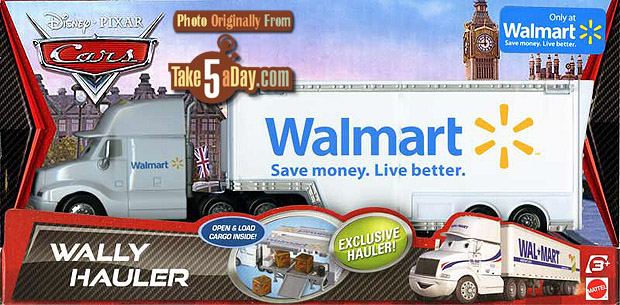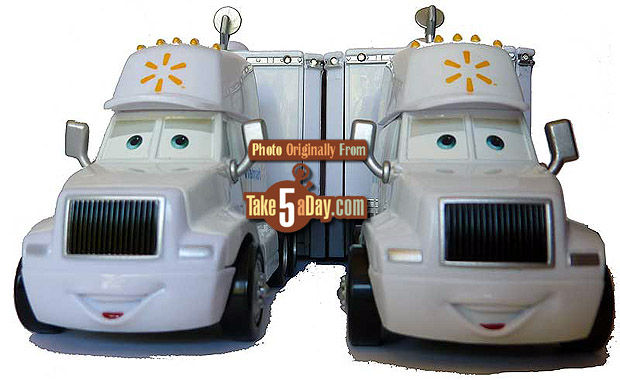 He still comes with three paper "crates." Since both Wally's are from the same plant, other than updated production and internal tracking info, it's the same wally hauler …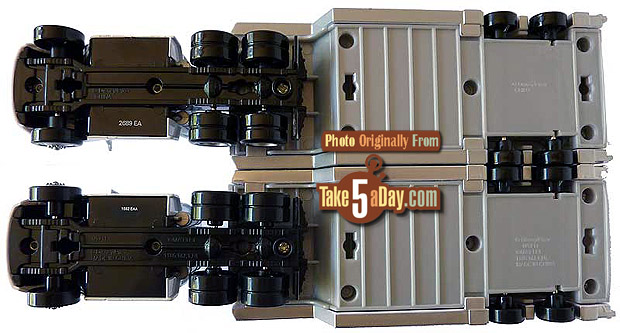 For variant collectors (other than he's in new packaging), his back sticker is slightly different.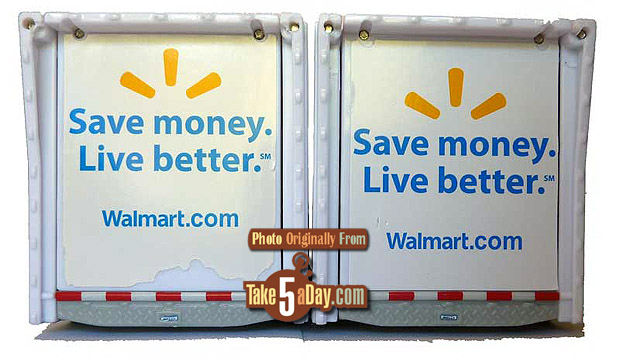 Though I guess someone should compare a dozen of the CARS 2 Wally to ascertain that the lower position sticker is a production change and not just a one off "error."
I will not have any sleepless nights over this.

Thanks for the indepth photos and analysis, John H!


metroxing

10 August 2012

Disney Pixar CARS 2, Mattel Disney Pixar CARS, Mattel Disney Pixar Diecast CARS 2


17 Comments